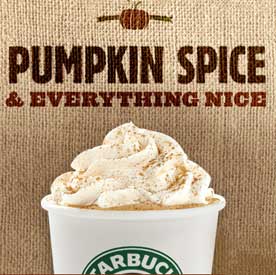 You know fall is here when school buses roll down the highway and Starbucks starts serving its Pumpkin Spice latte.
Since I am pregnant, I have avoided coffee for the most part but I still love the idea of a cool autumn afternoon spent sipping a frothy latte that tastes like the inside of a pumpkin pie.
Where am I going with this? Glad you asked.
That was a long way of saying "Fall is here." And that means we will be meeting next month for our October professional development institute.
October PD is my favorite because it focuses on leadership. This is the time when our Fellows start thinking about how they can lead innovation outside of their classrooms.
So many of you are there already! We can't express enough how proud we are of all of you and the strides you have made this year.
Wish I could buy each of you a Pumpkin Spice latte.