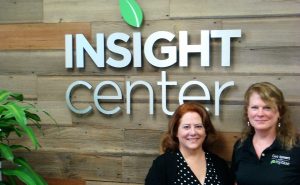 When I interviewed for my Kenan Fellows placement for Ply Gem, I was hoping they would choose me due to my background in the construction industry. Before I became a teacher, my husband and I were business owners – he built homes and commercial projects and I owned a retail store. We had built spec homes and built or remodeled several of our own houses. Ply Gem has been in the exterior building product industry for over 70 years. They manufacture windows, doors, siding, and stone (and more!) all with an eye toward beauty, durability, sustainability, and environmental consciousness. I am sort of an environmental geek, so their focus meshed with my principles.
As a teacher at J.D. Clement Early College High School, I work with students who are underrepresented minorities on college campuses, first-generation college, or children from low socio-economic homes. They are an amazing group of teens and are hard-working and serious about their education. When I ask them at the beginning of their freshmen year what type of field they are interested in pursuing, many say "doctor" or "lawyer" as they are fields where they believe they would gain respect and be compensated well. Although they might have an interest in science or mathematics, often they are not aware of the myriad of options available to them, especially in the engineering fields. Seeking a Kenan Fellowship would let me discover more possibilities to share with them for their consideration.
My fellowship work at Ply Gem is in research and development at the Insight Center in the Research Triangle park where I am studying reflectivity with roofing with an eye toward cool roofs, along with how weather effects the newly invented product being produced at the center. My mentor, Lee Clark-Sellers is a great role model for women, as she leads the team of all-male engineers in their endeavors. Seeing science in action is thrilling and the team is so willing to work with me, answer my questions, and let me follow them around while I'm gather data. One of my end results will be a video showing the team at work featuring explanations of how science and mathematics are utilized in their daily tasks.