My internship at the Environmental Protection Agency exposed me to a wide variety of careers of which I was previously unaware. When I gave a brief talk about my experiences to several EPA scientists, I joked about my preconceived notions of what the EPA did. From regular appearances on the Simpsons to the villain in Ghostbusters, stereotypes lead us to have unclear ideas. Mostly I envisioned people protecting the environment more through regulation than science.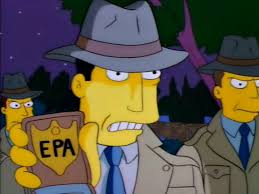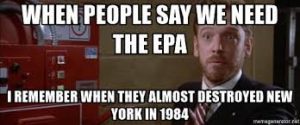 When I first met with Kelly Witter, my mentor at the EPA last spring, we spoke about the vision for my internship. Between the option of spending the majority of my time with one person or meeting as many people as I possibly could, I chose the latter. During my time at the EPA, I met with engineers who work for Homeland security within the EPA, researchers testing cookstoves, scientists monitoring air pollution data, lawyers and others to focus on policy and regulation, scientists who study the chemicals in our consumer products, teachers and others who work on outreach with the community, and more. And while their individual jobs seem so very different, the connections between them and the common mission to help protect the environment as well as human health were evident.
I will bring back to the classroom a deeper understanding of the variety of careers in STEM available for my students. I hope to use the connections and relationships that I have developed to plan field trips and have scientists come to our career days or relevant events in Orange County as well as visit my students at my school. I want my students to be exposed to all of the STEM options that are open to them for the future.