Looking back at my first blog post from last June, I realize a lot has happened in one year! I have changed and grown as a person and an educator. I have taken on more leadership and dared to try new things. I feel like I was already on a path toward STEM and my Kenan Fellowship experience helped propel me forward at a faster speed.
In my original blog post, the first thing that I hoped to gain was knowledge and experience to take back to my classroom from my weeks at the Environmental Protection Agency. My experiences there were more eye-opening then I could have imagined and I have truly enjoyed the relationships that I made with professionals there. From taking my students to the EPA on a field trip to having an educator come from the EPA weekly on Wednesday mornings this spring to teach my students to just following one another on Twitter, I feel like I have gained strong personal and professional relationships through my internship at the EPA.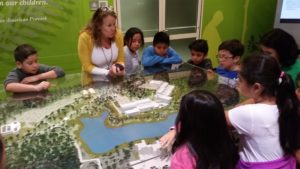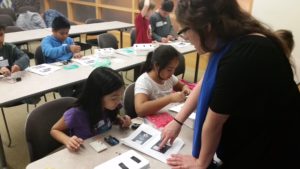 The second opportunity that I was excited about was to get to know other educators from across the state. I enjoyed getting to know everyone through our week together at Cullowhee. The professional development sessions were designed by former Kenan Fellows, which was great because it provided a realistic lense for all the ideas. Being able to follow one another on Twitter and see the amazing things that are going on in classrooms of the other Kenan Fellows has been fantastic!
Looking back, I definitely feel that my hopes and expectations have been surpassed by my experiences this year as a Kenen Fellow.