2020-21 Fellowships
The Kenan Fellows Program for Teacher Leadership offers a wide variety of immersive summer work experiences that are supported by two residential professional learning institutes. The Program is funded by the generous support of its many corporate education and foundation partners.
Public and charter school K-12 teachers are eligible to apply. The Fellowship projects are restricted to the school districts of the counties in which they are initially offered. The Fellowship requires a year commitment. In some instances, Kenan Fellows will be expected to remain in the projects' school districts during their Fellowship year. Interviews are conducted in March — if an applicant plans to switch schools in the upcoming summer (even within the same district), please inform your interview team.
Some Fellowships are only offered to educators who teach specific grade levels and content areas. Please read the project descriptions below to determine your eligibility. You must complete and submit an online application to be selected for a fellowship.
The 2020-21 application period will be Dec. 2, 2019, through Jan. 27, 2020. Fellowship opportunities will be posted throughout the application period. Please check back often for new listings.
Caring Deeply, Working Fearlessly, and Changing Lives with STEM
Partner with neuroscience research pioneers at Biogen and the Dreamkeepers at the Boys & Girls Clubs of Durham and Orange Counties to assist with the development of STEM-based hands-on activities and fun lessons for the Boys & Girls Club's STEM Fridays initiative.  The goal of this program is to increase student interest in STEM subjects, leading to higher academic performance, participation in the classroom, and interest in STEM careers. This immersion includes a Monday through Thursday three-week internship with Biogen and their Community Lab, with Fridays in July spent at the Boys & Girls Clubs of Durham and Orange counties.
Districts: Chapel Hill-Carrboro, Durham, Orange
Location: Durham and Chapel Hill
Grades: K-12
Content: Science, Math, STEM, CTE (STEM focus)

Technology & Personal Finance/Economics in the New Agile World
Partner with financial services industry experts focused on information technology to join Fidelity Investments in its mission to help people live the lives they want and bring perspectives on the latest technology practices back to your school's community. Engage with a Fidelity technology group to stage curricula that simultaneously accomplishes Agile transformation and brings financial services expertise to Fidelity technology associates.  Explore IT strategies for 2020 and beyond, how investment trading works, and aspects of global economics.  Learn about how Fidelity is supporting teacher professional development to support high school personal finance and economics coursework and the many ways that Fidelity connects with STEM in their community investment programs, or through initiatives like the North Carolina Business Committee for Education's (NCBCE) Navigator Online Platform.
Districts: Alamance, Chapel Hill-Carrboro, Chatham, Durham, Franklin, Granville, Harnett, Johnston, Lee, Orange, Person, Wake
Location: RTP
Grades: 6-12
Content: STEM, Math, Science, CTE, Social Studies

North Carolina Christmas Trees
Partner with industry experts from NC Farm Bureau Federation, Ashe County Farm Bureau, and Allegheny County Farm Bureau to engage in real-world experiences related to the Christmas tree industry in North Carolina.  Use your experiences to create the content for a North Carolina-specific Christmas Tree Ag Mag which can be digitally dispersed, printed, and distributed, using the American Farm Bureau Foundation for Agriculture Ag Mags [agfoundation.org] and Illinois Agriculture in the Classroom Ag Mags as models.   The NC Christmas Tree Ag Mag will provide facts and activities allowing the reader to develop an understanding of NC's amazing Christmas Tree industry as one of the top 3 tree producing states in the nation. This newly developed STEM-supported teaching tool will be a valuable resource for teachers, students, and parents. This experience will immerse you into all aspects of the Christmas tree industry designed to raise awareness in one of North Carolina's top agricultural commodities – Christmas Trees.
Districts: Only Allegheny and Ashe counties
Location: Allegheny, Ashe, and Watauga NC Farm Bureaus
Grades: K - 8
Content: All

Sustainable Energy Production through Chemical Looping Combustion
Working with Prof. Fanxing Li and his research group at NC State University, you will participate in ongoing sustainable energy research focused on utilizing shale gas resources and reducing carbon dioxide emissions from chemical processes. You will learn about advanced approaches for converting methane and ethane, the primary components of shale gas, into value-added products such as hydrogen, liquid fuels, and other chemicals, and you will gain hands-on experience in reactor design, catalyst synthesis, and process modeling and analysis. The research to which you will contribute is exciting, industrially relevant, and beneficial for the environment, and after the project, you will have a greater understanding of chemical process development from bench work to scale-up and commercialization. With the knowledge and contacts gained through this experience, you will be well-equipped to train the next generation of students for research in sustainable energy and other STEM topics.
Districts: Orange, Chapel Hill-Carrboro, Durham, Chatham, Wake, Lee, Harnett, Johnson, Franklin
Location: Raleigh
Grades: 7-12
Content: Earth/Environmental, AP Environmental, Biology, AP Biology, Chemistry, AP Chemistry, Physics, AP Physics, STEM, Engineering, Computer Science

Haywood EMC EmPowering Education
Get energized by working alongside mentors and industry experts at Haywood Electric Cooperative. Explore the history of the electric cooperative model, learn how Haywood EMC is working toward a more comprehensive energy plan and see how electricity is distributed throughout our region. You will have the opportunity to explore the various cooperative business operations and work alongside those who build and support the electric infrastructure that powers our community. Use your experience to create electrifying lessons that will help students not only understand where electricity comes from and how it is produced but also increase their awareness of the various career pathways in the energy field.
Districts: Haywood, Buncombe, Jackson, Macon, Transylvania
Location: Haywood EMC Service Area (primarily Waynesville)
Grades:  K-12
Content: Science, Math, STEM, CTE

Using Statistics to Solve Authentic Problems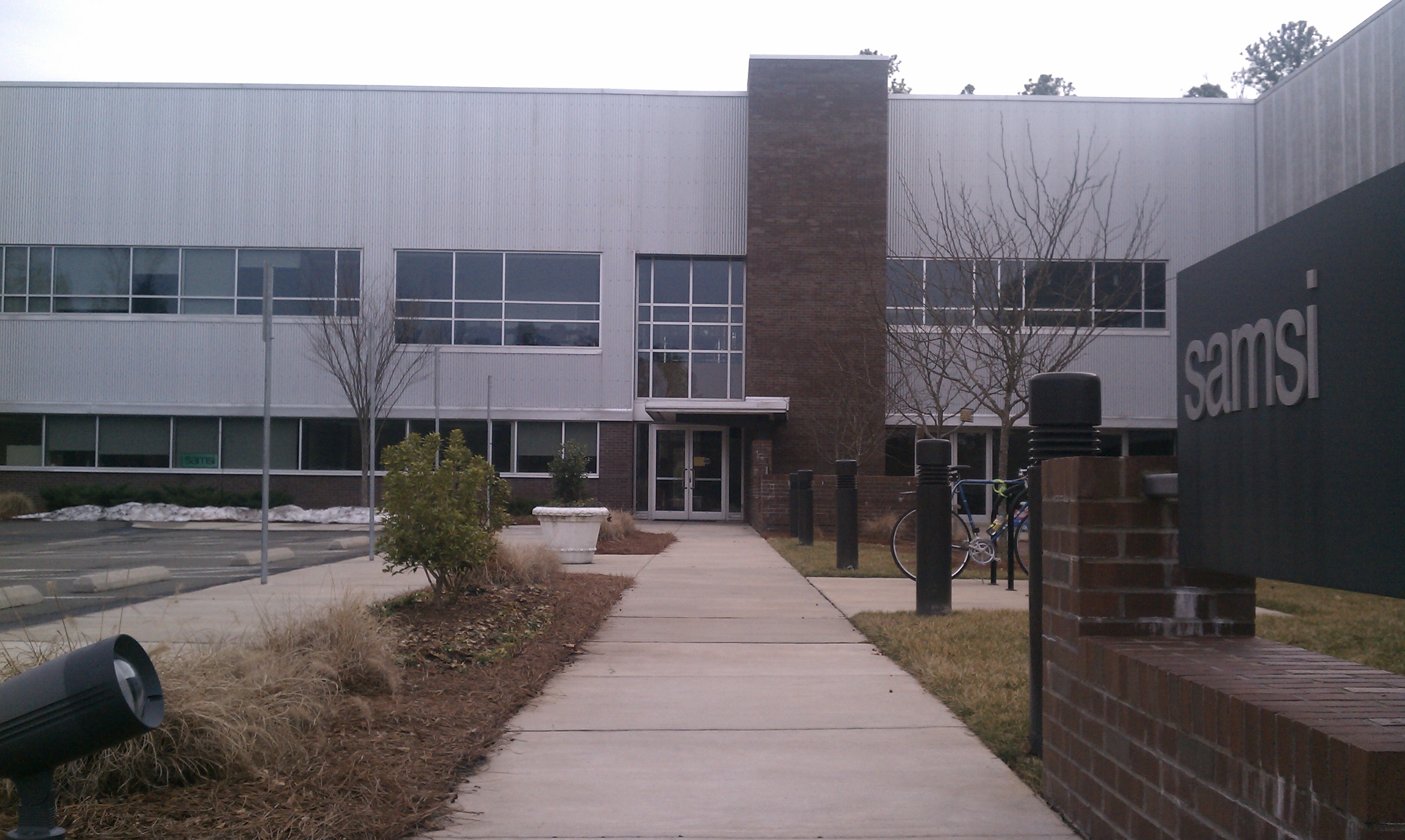 Work with experts at SAMSI (Statistical and Applied Mathematical Sciences Institute) to learn about forensic statistics and/or data used in risk analysis investigation cases. You will have an opportunity to explore authentic data sets connected to research or legal cases of interest to you and your students while addressing content standards. Take this new knowledge and guide students as they use scatterplots, linear regression and a variety of other statistical analyses to ask and answer authentic critical questions on your selected topic.
Districts: Durham, Chatham, Chapel-Hill/Carrboro, Franklin, Granville, Harnett, Johnston, Lee, Orange, Wake
Location: Durham
Grades: 6-12
Content: All

Spurring Innovation in Manufacturing
Partner with industry experts at Cornerstone Building Brands to build your understanding of the innovative ways high-tech manufacturers are developing more energy-efficient and low-maintenance products for homes. Explore the entire process from research and development to production, and the technology behind these processes.  Experience the integration of science and business in this industry as you spend 3 weeks working on a small project to be utilized by Cornerstone Building Brands and transfer your entire experience to dynamic and engaging curriculum.
Districts:  Davidson, Forsyth, Guilford, Randolph
Location: Welcome, NC
Grades: K-12
Content: STEM coordinator, science coordinator, math, science, chemistry, biology, technology, engineering, business, marketing

The Magnificent Cell – Star of the Show
Join Dr. Paul Maddox and his team of researchers at UNC-Chapel Hill as they study cell division by making movies of the process and then measuring the size, speed, packing, and shape of cellular features. Learn high-resolution microscopy and quantitative image analysis while expanding your understanding of cell biology, genetics, biochemistry, and developmental biology. Integrate your experiences into your instruction to help your students untangle the mysteries of cell division.
Districts: Alamance, Chapel-Hill/Carrboro, Chatham, Durham, Granville, Lee, Orange, Person, Wake
Location: Chapel Hill
Grades: K-12
Content: Math, Science, Statistics, Computer Technology, STEM