About a month after my Kenan Fellowship has ended, it is fair to say that I am still enjoying all of the things that my Kenan Fellowship opened up for me.  In fact, my Kenan project is still going on!  The tomatosphere seeds from the experiment have now been planted outside and are part of three school gardens.  Needless to say, there are many more lessons and inquiry-based learning that will take place in the months to come.  Thinking about how to make these STEM lessons and garden ideas a reality, I have been spending time in the garden.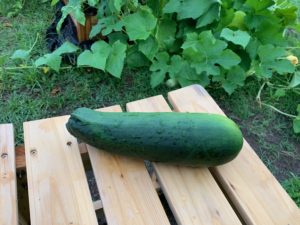 I would like to integrate more literature, social studies content, and language discourse into my STEM activities in the future.  So in preparing for this, I have been reading "Ag" related stories.
I recently completed "Seedfolks" by Paul Fleicshman.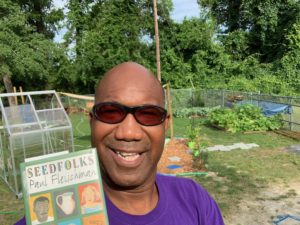 I chose to read it because it's about a community garden that brings people in the community together.  I hope that is what our school garden will do.  Sharing food, advice about growing, and cohabitation of space is the perfect formula to bring people together.  Sharing and collaboration can overcome a variety of cultural and language differences. 
I also read "Our School Garden" by Rick Swann.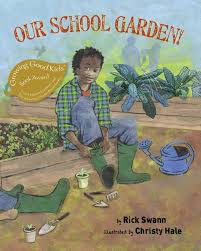 This book takes readers along with the main character, Michael, on his journey around his school garden while he learns activities that the garden provides all year round.  Some of these include scavenger hunts, digging for bugs, and harvest day festivals.  This book has inspired me to think about activities that go beyond planting and harvesting food.  I will try to use the garden as a space where students can have for mindfulness activities, a safe place to relax, feel calm, have positive social interactions with their peers, and to do moderate exercise (weeding, picking, and sowing).  As fall and winter seasons approach, I plan to have a "Harvest Day" unit of study and also do a unit on "The Great Pumpkin Project", a citizen science project.
In addition to the others, I read "Zora's Zucchini".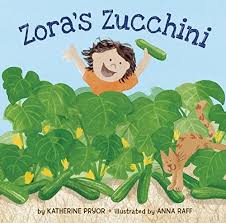 This was a great book about Zora, a little girl, who is bored during summer vacation and decides to plant zucchini sprouts in her garden.  As the summer goes on, Zora finds that she has more zucchini than she knows what to do with.  Zora finds that she has to be creative.  She begins sharing vegetables with her neighbors and sees how it brings people in her neighborhood together.
Each of these three books really opened my eyes to how to incorporate more literacy, social studies, and culture into my STEM lessons.
STEM, as another teacher said, "is blending disciplines so that students engage in solving real-world problems." I believe that it is simply more than just science, math, engineering, and technology.  It is teaching students critical problem-solving skills while having a growth mindset to be able to solve problems and addressing conflicts.
I am hopeful that I can use the garden to solve challenges across all disciplines.  I am hopeful that activities about plant cultivation and life cycles of plants can be translated into lessons that   compare and contrast various cultural practices and habits.  Most of all, I am hopeful that because of science, students can understand which foods are eaten in various regions of the world and that activities about plant growth and harvest can be translated into meaningful lessons about sharing, bartering, and supply and demand.