The Kenan Fellows Program for Teacher Leadership offers a wide variety of immersive summer work experiences for K-12 public and charter school teachers in North Carolina. The summer internship is the centerpiece of the program and is supported by a series of professional learning institutes designed and facilitated by a faculty of Kenan Fellows alumni. The Program is made possible by the generous support of its corporate, education, and foundation partners, and each fellowship is dependent on funding.
Fellowship opportunities can be searched by district/county, location, or subject area. 
The 2021-22 application period has ended. The next application cycle will begin in the fall.
Follow the link below to learn about fellowship eligibility and the application process.
How to Apply
Search Fellowships
Building Sustainability and Community with American Zinc Products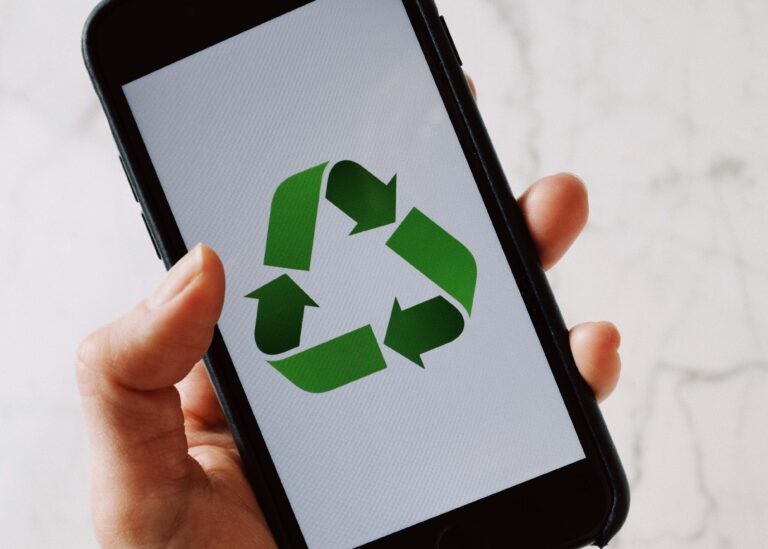 Partner with American Zinc Products, whose focus is to maximize the recovery and reuse of steel byproducts, turning them into valuable materials that help fuel the economy.  Learn about how AZP creates a sustainable future through a commitment to safety and the environment in the communities they serve so that all can find success together.

Districts:  Rutherford, Cleveland, Polk
Location: Mooresboro, NC
Grades: K-12
Content: STEM, Engineering, Chemistry, CTE, Mathematics

Charlotte-Mecklenburg Schools Computer Science and Information Technology Teacher Leadership Cluster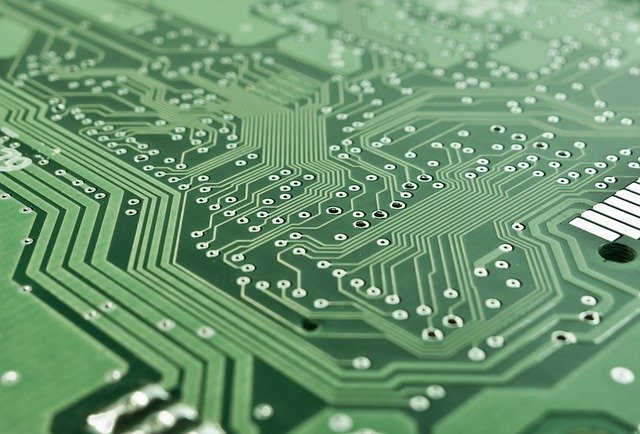 This fellowship is part of a CMS-sponsored district-wide teacher leadership cluster that partners with Mecklenburg County industries to vertically align the Middle and High School CTE Computer Science and IT curriculum. Five CTE educators will be selected to help realize the vision of increasing socioeconomic mobility and promoting community advancement through select internships with various industry partners in the CMS area. These internships will highlight the workforce development skills required for students to work towards a promising career right there in their community, and assist you with creating a product and a presentation that helps CMS to enhance programs with resources that build on knowledge from 6th through 12th grade.

Districts:  Charlotte-Mecklenburg Schools
Location: Charlotte, NC
Grades: 6-12
Content: Computer Science and IT CTE educators only

Diversity in Leadership Fellowship 

This Burroughs Wellcome Fund sponsored fellowship will select a highly qualified educator to immerse with NC DPI Superintendent's Office of Educator Engagement, No Kid Hungry NC, Village of Wisdom, and more to get an in-depth look at North Carolina food, culture, and their impact on addressing inequity and achievement gaps. The selected fellow will work on a product that will focus on identifying instructional strategies that align with the 6 elements of the Black Genius created by the Village of Wisdom, and show how elements such as social justice appear in agri-educational environments and food justice work. Educators of diverse populations and with experience in diversity, equity, and inclusion resource development are encouraged to apply.

Districts:  Alamance, Chapel Hill/Carrboro, Chatham, Durham, Franklin, Granville, Orange, Person, Wake
Location: Durham, NC
Grades: K-12
Content: All

Durham Public Schools CTE Teacher Leadership Cluster sponsored by Biogen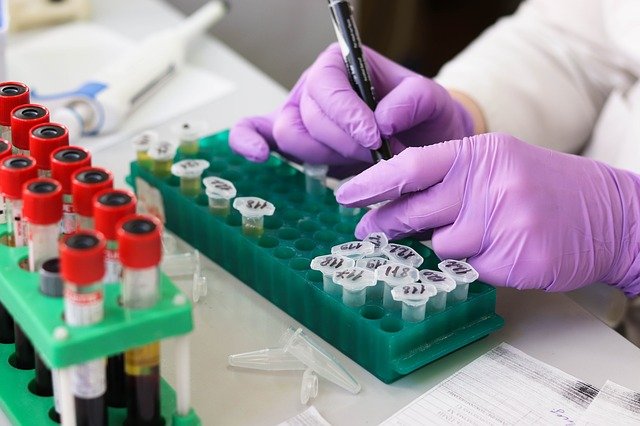 Thanks to generous support from our community partner Biogen, the Kenan Fellows Program is providing 5 fellowship opportunities for CTE educators in DPS that focus on workforce development and career pathways in the Biotechnology field.  The 5 chosen educators will intern with one of three local partners in the biotech field including Biogen, Novozymes, and NC Central's Biomanufacturing Research Institute and Technology Enterprise (BRITE).  This Teacher Leadership Cluster will meet regularly and lead DPS in the creation of products that assist with vertically aligning all of the skills and resources required for creating a successful student talent pipeline to the numerous careers available in the biotech industry.

Districts:  Durham Public Schools
Location: Durham and surrounding areas
Grades: 6-12
Content: CTE only

Kenan Institute for Engineering, Technology & Science/Kenan Fellows Program Board of Advisers Fellowship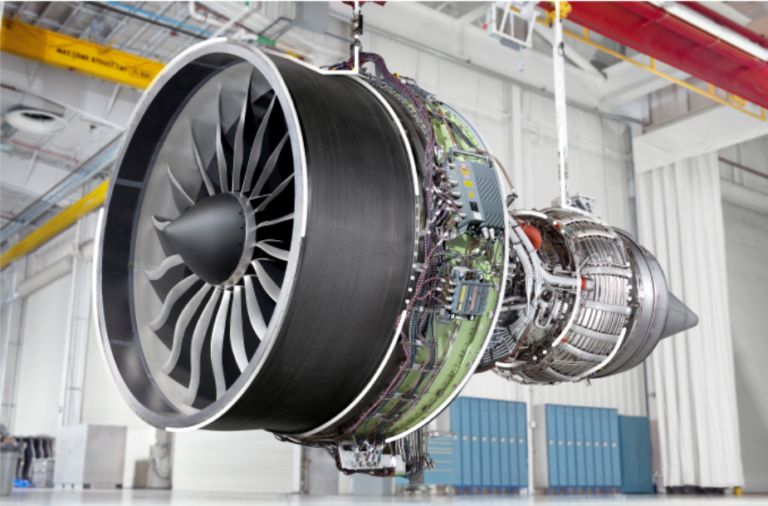 With more than 100 years of innovation, we are proud to partner with GE Aviation, the leading provider of jet and turboprop engines with over 80 facilities worldwide as the host mentor for this fellowship. GE Aviation in Wilmington, NC develops and manufactures components for commercial and military aviation aircraft. The chosen educator will be offered a tremendous opportunity to learn how a global corporation problem solves, collaborates, and incorporates LEAN manufacturing, quality, safety, and engineering. 

Districts:  Brunswick, Columbus, New Hanover, and Pender counties
Location: Wilmington, NC
Grades: K-12
Content: All

Memories and Fruit Flies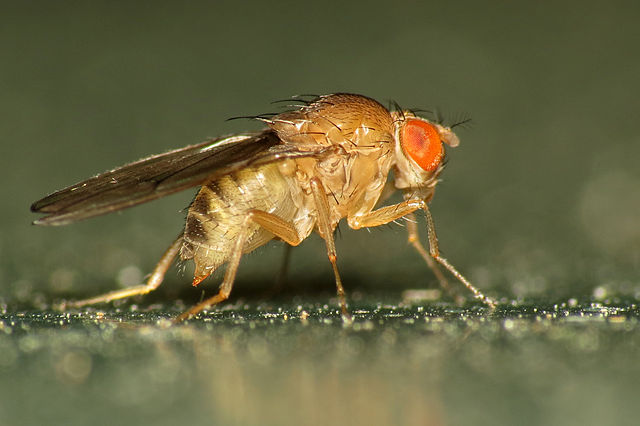 Join Dr. Toshihide Hige and his team at UNC-Chapel Hill to see how the fruit fly brain responds to external sensory stimuli and how the response changes as new memories are formed.  Learn how they manipulate neuronal activity using light, and how they record electrical activity and calcium signals with these tiny brains.

Districts:  Alamance, Chapel Hill/Carrboro, Chatham, Durham, Granville, Lee, Orange, Person, Wake
Location: Chapel Hill
Grades: K-12
Content: STEM, Science, Math, Statistics, Computer Technology, CTE

North Carolina Peanuts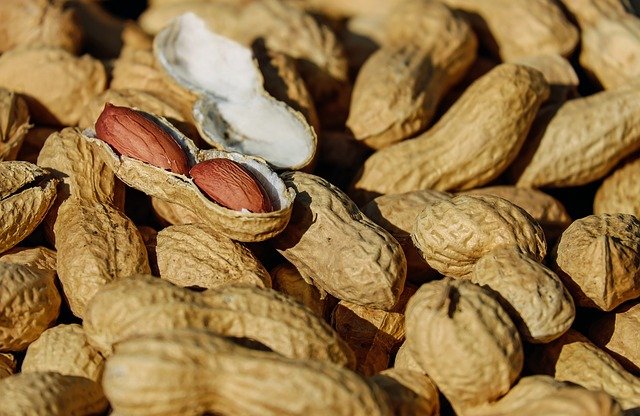 Partner with industry experts from NC Farm Bureau Federation, the Chowan County Farm Bureau, and local peanut growers to learn all about the peanut industry in North Carolina.  Use your experiences to create the content for a North Carolina specific Peanut Ag Mag which can be digitally dispersed, printed, and distributed, using the American Farm Bureau Foundation for Agriculture Ag Mags (agfoundation.org) [agfoundation.org], North Carolina Pork Ag Mag, and North Carolina Sweet Potato Ag Mag as models.  The Peanut Ag Mag will provide facts and activities allowing the reader to develop an understanding of NC's amazing Peanut industry as one of the top producing states in the nation.  This newly developed STEM-supported teaching tool will be a valuable resource for teachers, students, and parents.  This experience will immerse you into all aspects of the Peanut industry designed to raise awareness in one of North Carolina's top agricultural commodities.

Districts:  Chowan County only
Location: Edenton, NC
Grades: K-8
Content: All

Spurring Innovation in Manufacturing (Gaffney, SC)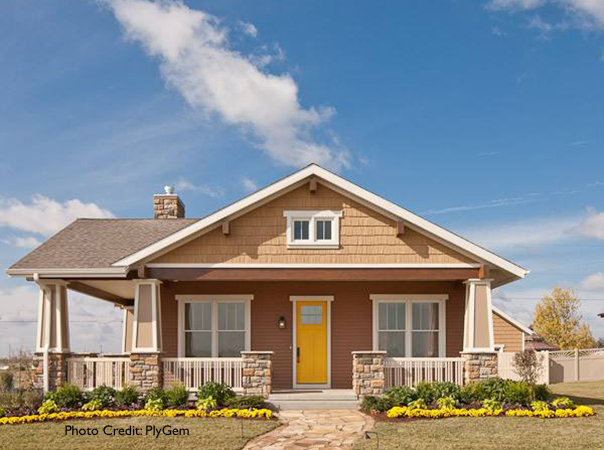 Partner with industry experts at Cornerstone Building Brands to build your understanding of the innovative ways high-tech manufacturers are developing more energy-efficient and low-maintenance products for homes. Explore the entire process from research and development to production, and the technology behind these processes.  Experience the integration of science and business in this industry as you spend 3 weeks working on a small project to be utilized by Cornerstone Building Brands and transfer your entire experience to a dynamic and engaging curriculum.

Districts:  Gaston, Union, and Charlotte-Mecklenburg Schools
Location: Gaffney, S.C.
Grades: K-12
Content: All

Spurring Innovation in Manufacturing (Welcome, NC)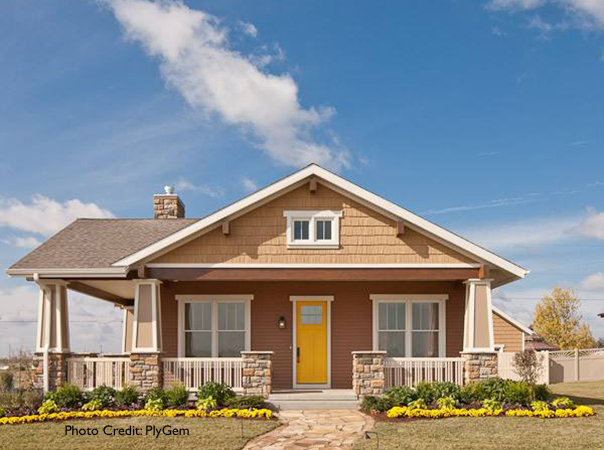 Partner with industry experts at Cornerstone Building Brands to build your understanding of the innovative ways high-tech manufacturers are developing more energy-efficient and low-maintenance products for homes. Explore the entire process from research and development to production, and the technology behind these processes. Experience the integration of science and business in this industry as you spend 3 weeks working on a small project to be utilized by Cornerstone Building Brands and transfer your entire experience to a dynamic and engaging curriculum.

Districts:  Davidson, Forsyth, Guilford, Randolph (See above for additional districts)
Location: Welcome, NC (See above for additional location)
Grades: K-12
Content: All

STEM SENC (South-Eastern NC) Diversity and Equity Asset Mapping Project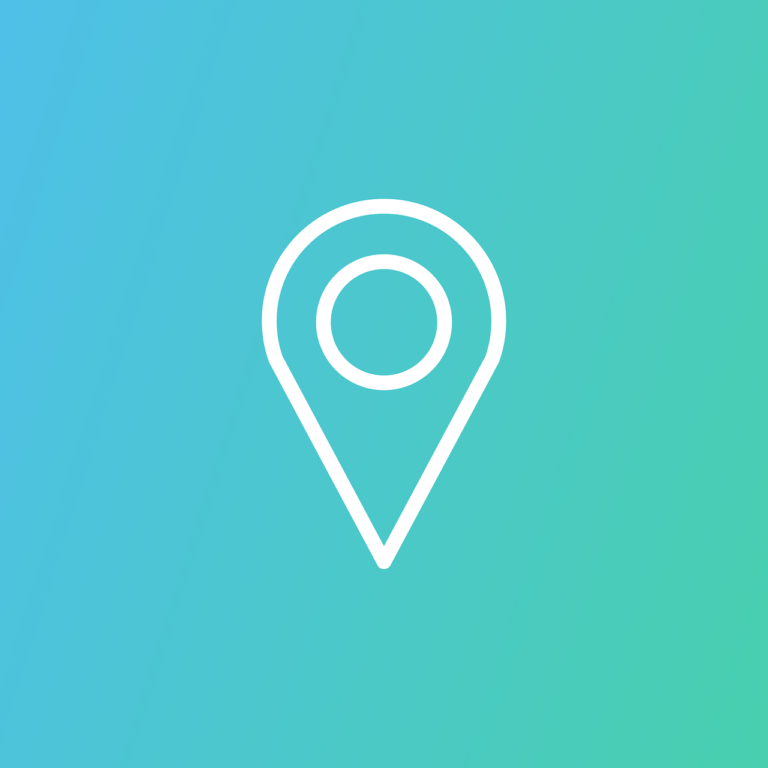 Partner with

STEM SENC

to assist them with advocating and supporting the alignment of educational and occupational objectives through the regional workforce and community partnerships.  The Burroughs Wellcome Fund is sponsoring the 

STEM SENC Diversity and Equity Asset Mapping Project 

which seeks to gather information on organizations, industry partners, and resources that can be utilized to improve pathways and access to educators with a focus on creating a more diverse representation in the STEM SENC service area.  The chosen educator will create a product that best utilizes the information gained during the internship to move this important work forward.  Educators of diverse populations are encouraged to apply.

Districts:  Bladen, Brunswick, Columbus, Cumberland, Duplin, Harnett, Hoke, New Hanover, Onslow, Pender, Robeson, Sampson, and Scotland
Location: Wilmington, NC (UNC-W)
Grades: K-12
Content: All

The Magnificent Cell – Star of the Show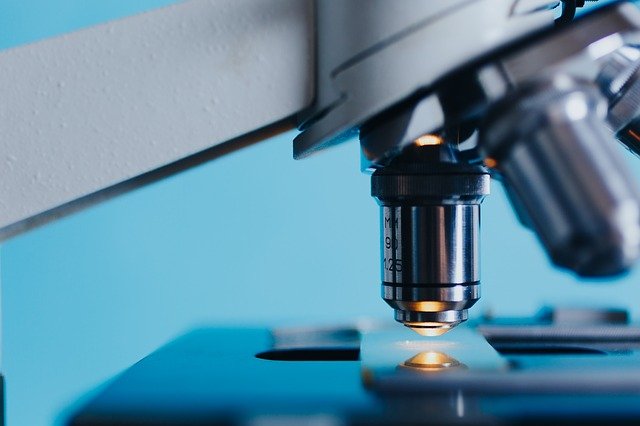 Join Dr. Paul Maddox and his team of researchers at UNC-Chapel Hill as they study cell division by making movies of the process and then measuring the size, speed, packing, and shape of cellular features. Learn high-resolution microscopy and quantitative image analysis while expanding your understanding of cell biology, genetics, biochemistry, and developmental biology. Integrate your experiences into your instruction to help your students untangle the mysteries of cell division.

Districts:  Alamance, Chapel-Hill/Carrboro, Chatham, Durham, Granville, Lee, Orange, Person, Wake
Location: Chapel Hill
Grades: K-12
Content: Math, Science, Statistics, Computer Technology, STEM

Welcome, Know, and Help Serve with Fidelity Investments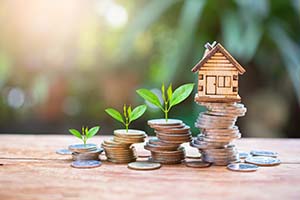 Partner with Fidelity Investments to identify opportunities to provide more inclusive financial services to individuals in underrepresented communities at the intersection of their values, identities, and needs. Learn about how Fidelity is working to better Welcome, Know and Help individuals, and participate in developing a comprehensive strategy to ensure financial services are available in a meaningful way to all.

Districts:  Statewide
Location: RTP
Grades: K-12
Content: Civics, Social Studies, CTE, STEM

Western NC Facebook Fellowship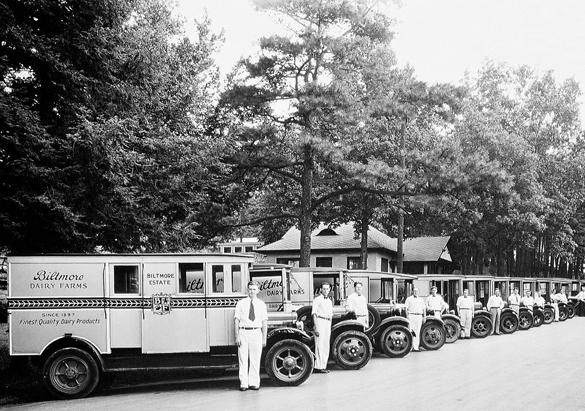 The following opportunity has been generously funded by Facebook.

Biltmore Farms has been cultivating inspiring places since 1897 and is a dynamic multi-faceted company spurring economic development and thoughtful growth. Partner with them to create a product that impacts your community in the way that George Vanderbilt intended, through the promotion of wellness, educational enrichment, and a deep respect for sustainability.

Districts:  Polk, Henderson, Rutherford, McDowell, Cleveland
Location: Biltmore Farms, Asheville
Grades: K-12
Content: All