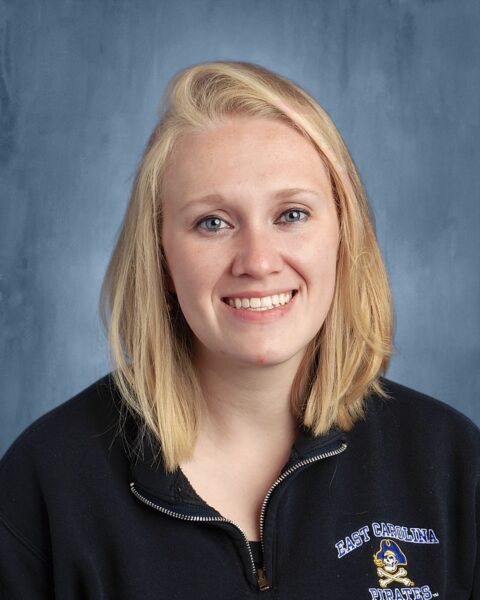 SNOW HILL, N.C. – Emily Lahr, a science teacher at Greene County High School, has been named a 2022–23 Kenan Fellow through a partnership between the Burroughs Wellcome Fund, and the Kenan Fellows Program for Teacher Leadership at N.C. State University, and STEM East. Lahr is among a group of 24 educators statewide in the 2022-23 cohort of Kenan Fellows.
The Burroughs Wellcome Fund is sponsoring the STEM East Diversity and Equity Asset Mapping Project, which seeks to gather information on STEM organizations, industry partners, and community resources that can be utilized to highlight STEM career pathways with a focus on creating a more diverse workforce in the STEM East service area. Lahr will partner with STEM East to assist in advocating for and supporting the alignment of educational and occupational objectives through the regional workforce and community partnerships.
"This year's sponsorship leverages prior and continued investments toward the support of diversity and equity in STEM.  The mapping of assets will be instrumental in supporting equity, access, and opportunity to valuable resources while also determining additional needs", states Alfred Mays, director and chief strategist for diversity and education at the Burroughs Wellcome Fund.
Kenan fellowships are awarded through a competitive application process. As part of the fellowship, the educators will attend a series of professional learning institutes focused on project-based learning, digital learning, and leadership development. Teachers remain in the classroom while completing the yearlong fellowship. Educators who complete the program say they feel a deeper connection to their community and grow professionally as part of a statewide network of teacher leaders. As their leadership skills grow, Kenan Fellows lead pro-actively within their schools and districts. Many become empowered to influence and lead educational innovation at state and national levels.
"Thanks to the support of the Burroughs Wellcome Fund, we are able to contribute to the development of strategies and initiatives that will create more equitable opportunities for all students," said Dr. Elaine Franklin, director of the Kenan Fellows Program for Teacher Leadership. "This is our fourth consecutive year partnering with the Burroughs Wellcome Fund on this effort and we hope to continue to build on our shared success."