As a part of human nature, we all spend a great deal of our lives "in pursuit of ______". Fill in the blank with whatever you want. Some people pursue peace, some yearn for love, and some seek wealth. What do I fill my blank with? Honestly, I just want the world to be a G.O.O.D place for everyone. Obviously, G.O.O.D is a little different from "good". I mean G.O.O.D is good, so I guess G.O.O.D makes things good…whatever. You get the point.
Before I tell you what G.O.O.D stands for, I must admit that I did NOT come up with it. My bestfriendthatdoesntknowmefromacanofpaint, Kanye West came up with it. It stands for….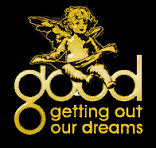 As a teacher, I'm constantly pushing my students to follow the Three Classroom Commandments:
Always believe in your abilities.
Be creative.
Dream big.
The fundamental issue with that set of commands is the same as with any other command you give a child: What if they don't know how? You wouldn't believe how many students come to 5th grade either not knowing how to do or being afraid to do either of these three things because of prior experiences with family members, friends, and- wait for it- even TEACHERS.  Or maybe you can believe it.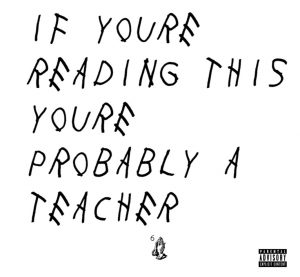 So here's where my fellowship experience comes into play:
I'm doing this really cool fellowship, "Building Community through Cyber and Fiber". Short description: Google Fiber is coming to the triangle area. I'm going to be spending time in the different departments at the Google office to learn about all of the pieces of the puzzle work together to constantly create their amazing programs that we all use at least one of every day. From there, I'll be able to teach my students about different career opportunities that Google has to offer. What I'm most excited about is being able to create lessons that involve learning about and using new Google programs (details about that will come in a later post) to creatively share their knowledge, ideas, and dreams with the world. My greatest hope is that they will discover new talents along the way and find their niche in the world. They'll learn how to believe in themselves. They'll learn how to be creative and cultivate their creativity. They'll learn how to dream big. Put all of those skills together, and they'll learn how to do G.O.O.D and have life goals to strive for. And once they're G.O.O.D, I'm good.