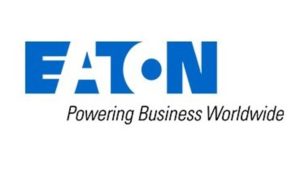 Eaton Corporation in Forest City, NC, produces hydraulic hoses utilized in a wide variety of mobile or industrial applications. Whether the hose is used to clean, cook, transport, or other processes that require moving fluids, Eaton produces products that can function under low or high pressure or temperature conditions, and can provide variable flow rates safely and efficiently.
The corporation places a high degree of importance on safety in the workplace and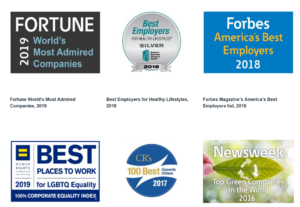 develops an atmosphere of teamwork, creativity, and caring among its workforce. Eaton's work culture, as described on the Eaton website (www.eaton.com), claims to be moral, passionate, accountable, efficient, transparent, and committed to learning. This culture, recognized by Fortune, Forbes, and Newsweek to name just a few, provides workers with an environment in which they can immerse themselves taking ownership of their jobs while being rewarded with competitive wages, chances for advancement and professional growth, and excellent benefits.
On paper and online, Eaton sounds like a phenomenal company for which to work.  The reality does not fall short. In my first week, I have had the opportunity to explore the production process, examine the importance of human resources to the production equation, and begin to learn the tiered structure of the management and supervisory roles. On day one, I underwent safety orientation and spent the majority of my day with Lori Ray, the Human Resources Manager, and my Kenan Fellowship mentor. We developed a plan for my three-week internship, and then Lori introduced me to a "Standard Work" document that is available for every job in the production facility. We used as the example the HR Manager's Standard Work document.  This document provides guidelines for the expectations for daily, weekly, monthly, and annual practices associated with a specific job. The HR manager is responsible for talent acquisition through recruiting and hiring, employee benefits, pay, recognition, and so much more.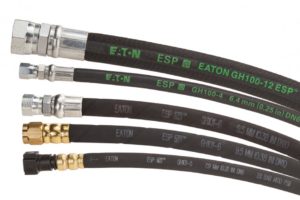 On day two, I was able to begin my time "on the floor" where the actual production of hydraulic hose is accomplished. I was allowed to follow the production process from the material preparation to tube extrusion and braiding. I had no idea of the complexity required for the production of what seems like a simple product. I was reminded along the way that these hoses are utilized in motor vehicles, transfer trucks, and even in aeronautic systems. The safety and reliability of the product are critical to the safety of the people riding in these modes of transportation. Day three took me through the processes of covering, wrapping, autoclaving, unwrapping, adding stenciling, and then finishing.
Day four and five allowed me to begin exploring how materials are handled and shipped,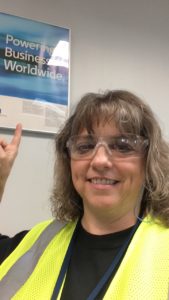 how management directs production in order to meet the demands of the consumer,  how supervisors work with employees to ensure safety and quality product production, and how the plant reduces wastes, maintains energy efficiency, and provides a safe and orderly work environment.
Overall, the week opened my eyes to the manufacturing process, the demand for reliable, efficient employees, and from the perspective of an educator, I became aware that schools need to be more proactive in preparing students for the world of work.  I look forward to two more weeks at Eaton Corporation and producing quality instructional materials to share with my students.  Please note that any comments and opinions are my own and do not reflect those of, and are not made on behalf of, the company or its affiliates.