Technology and I have a love-hate relationship.  I spent the better part of an hour putting my thoughts together about my second week at Keihin and as I started in import pics, I lost all of the information I had already typed.  I persisted, so here is the condensed version.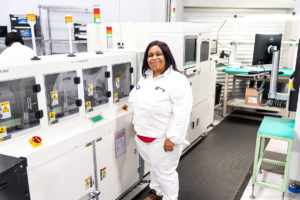 This week I spent time with the Plant Operations, Accounting, Spec Control, Safety, Facility Maintenance, Sustainability, IT,  and the New Model Planning departments.  Each of these departments have several commonalities.  They all require problem solving, communication, use of Excel & PowerPoint, and basic math.  Although it is important to know how to use these components, it is also important to know when to use them.
This has truly been a great experience to observe and talk with people that work in so many different areas.  One great experience has been to walk the same "line" with different people and to have the opportunity to learn something different every time.