After returning from NCCAT, my head swimming with ideas, tools, and tips during this great week of professional development, I took the weekend to debrief and try to coordinate some of the many resources I learned about. Then on Monday, I hit the ground running, starting my internship at GE Aviation in Asheville.  I had a vague understanding of what GE Aviation Asheville produces, and how important it is to our local economy, but today has been a true education. Not just about what GE Aviation does, but who GE Aviation is, and how GE Aviation creates a culture of quality and success. 
Most of us know GE as a massive company founded by Thomas Edison. The modern GE is made up of three primary areas of interest – Aviation, Renewable Energy and Infrastructure. Even though you will still see appliances with the GE logo, they are no longer made by GE, the division was sold to another manufacturer along with the naming rights. GE does not even make light bulbs anymore, they are a new and ever-changing company.
Today, GE refers to itself as a 125-year-old startup. They view the startup mentality as the fuel behind the companies longevity. Like a young company, they never settle. They like to say that they are "impatient for progress".  The culture encourages a "figure it out" mindset. They give employees the leeway to take chances, fail, learn, and move quickly in a new direction. They encourage managers to be comfortable with ambiguity as they take on responsibility. They want leaders who know when to take charge and when to watch and listen because obviously, no one can do it all. They encourage a corporate culture of understanding success requires listening and learning, regardless of age or title.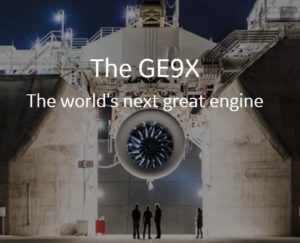 GE Aviation is a leading provider of jet and turboprop engines. They develop and manufacture components and integrated systems for commercial, military, business, and general aviation aircraft. They also have a global service network to support these manufactured engines. GE Aviation recorded revenues of $26 billion and had more than 40,000 employees in 2016.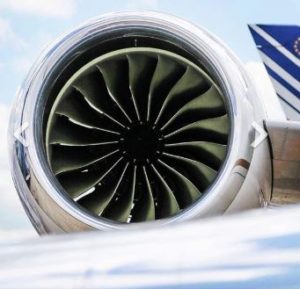 About 25,000 jet engines from GE and its partner companies (CFM International and The Engine Alliance) are in airline service today. An aircraft powered by GE or CFM engines takes flight every 2 seconds. Some quick math tells us that about 300,000 people worldwide are flying on GE Aviation or partner engines as you read this sentence. To say they take quality seriously and personally is a massive understatement.
Today I learned that in 2014 GE Aviation's invested $125 million to develop a CMC parts production facility in Asheville, NC. It is located alongside an existing GE Aviation rotating parts plant that has been a fixture in the Asheville economy since 1949. The plant has had several ownership changes, but the past 25 years at this site has been some variation of GE Aviation manufacturing. 
The new plant is a first-of-its-kind CMC parts production process. CMC, or Ceramic Matrix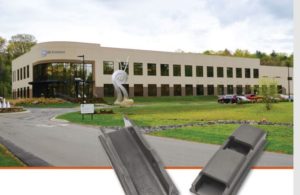 Composites, is set to revolutionize everything from power generation to aviation and allows engineers to build much more powerful and efficient jet engines. As the company has foreseen the future of advanced manufacturing and invested heavily in 3D printing and digital technology, it has also laid the groundwork for exploiting advanced CMCs' potential to deliver the increased performance, reduced weight and emissions and lower operating cost being demanded for the jet engines that will power aircraft in the future.
My first day was a whirlwind of introductions and quick overviews of the process engineering and quality engineering strategies and techniques utilized in this state of the art advanced manufacturing facility. I learned about the LEAN manufacturing process which focuses on problem-solving, team effort and communication to ensure an efficient manufacturing environment. The LEAN process is dependant on a teaming approach, with each team led by the 3 legged stool of a production supervisor, a process engineer, and a quality engineer to ensure communication, oversight, and efficiency. Each of the 11 manufacturing teams, or cells, in the plant produce a daily report which is tactical and focused to improve efficiency.
The LEAN approach is designed to eliminate DOWNTIME.  It reduces Defects, eliminates Overproduction, cuts down on material and time Waste,  is able to help avoid Non utilized talent, helps create more efficient Transportation, ensures better use of Inventory, cuts down wasted Motion of the operator, helps eliminate Extra Processing. 
I will be exploring the skills and traits that this process demands of plant staff and workers over the next few weeks. These skills are what an advanced manufacturer like GE Aviation demands from the employee of the future, the employees that are working in our classrooms today.
Images from: Composite World, and GE Aviation