After a lovely 6+ hour drive from Wilmington, NC to lovely Cullowhee, NC, I checked in slightly weary-eyed to the NCCAT facilities.  Greeted by friendly staff and the fearless leaders of our Kenan Fellows cohort, I made my way to my room for the next 5 days and prepared my travelled-greased self for a professional picture, which turned out amazing!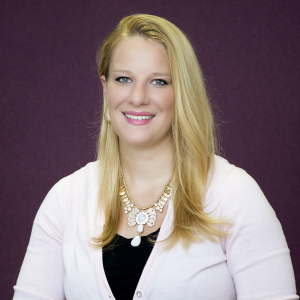 Days were packed with professional development in large groups, small groups and our own personal social groups.  I even challenged my group at lunch one day to have one conversation where we did not talk about work and school.  We made it about 2 minutes and the conversation undoubtedly reverted back to work and school.  Once a teacher, always a teacher.  We were bred for this.
My mind is still on overdrive and overload from my week at NCCAT, so forgive non-linear thought processes here.  I was given so many great ideas for my classroom next year that I am very excited to give them a try!  One of my favorite ideas is incorporating Twitter as a communication tool.  I have been practicing and if you dare, you may follow me @Kinley_science.  I am not sure how it will work out, but I am ready to give it a try!
Project-based learning was a big category for the week.  PBL if you are interested in education lingo and acronyms.  I am just afraid trying to implement PBL for the first time ever on top of completing all the tasks required of Kenan Fellows may be overwhelming. I might try one lesson that focuses on PBL and go from there.  Baby steps.
Rafting was definitely a fun time!  I, being a slight adrenaline junky, was hoping for larger rapids, but really enjoyed getting a chance to explore more of the mountain and learn that we have quite a diverse vegetative environment!  Yay biodiversity!!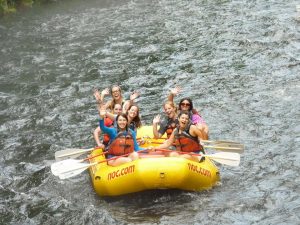 Thursday was a day jammed with PD (professional development).  I loved edCamp and actually had felt that we had unknowingly led several of our own edCamps throughout the week.  Being able to share ideas and collaborate with teachers as passionate as I am was very beneficial.  Unfortunately, that same day contained my least PD: Why Culture Matters.
Don't get me wrong! I believe that culture matters very much and was extremely excited for the PD for that very reason.  But it was 2 hours of a background of some cultures which led to nothing helping me better understand my students or ways to relate to others in my community.  Perhaps it was at a bad time since it was close to the end of the week and I was already exhausted.  It wasn't the worst PD I've ever been to (definitely not the worst!), but it was not even one I'd compare to mediocre.
App Smackdown was amazing!  I loved hearing resources other teachers use and why they love it.  Most of them were free and now they are all listed in one easy to use document.
The last tool I want to share is giving out awards: Because We Deserve It!  I am planning on getting some of those lovely thumbs up trophies given out for special awards.  Oriental Trading Company has 12 for about $12 that I would definitely be willing to buy for my kids (students, but they are my non-biological kids).