Internship at NC State University with  Dr. Nevzorov and his Team
This summer, I had a chance to have an internship at NC State University Chemistry Department. During my internship, Dr. Nevzorov and his team, Dr.  J. Alan Esteves and DR. Azamat Galiakhmetov, were my mentors.  Dr. Nevzorov and his staff were extremely helpful, patient and knowledgeable during my internship.  To this day, if I email them with any questions, they respond promptly.  The first week of my internship was a tough one. I got training about lab safety and I read a lot of article about their research. Even as a science teacher, the language of the articles was beyond my knowledge. I felt like I knew nothing about cell membrane and membrane proteins.
During my internship, Dr Nevzorov and his team made sure I understood every step of the experiment. I mostly worked with Dr J. Alan Esteves and Dr. Azamat Galiakhmetov. They were working on a different branch of one experiment; Dr. J Alan was working on nanodiscs of self-assembly and Dr. Galiakhmetov was working on a very important membrane protein, the human α7 nAChR transmembrane domain.
I hope to continue our relationship in the future.  As a teacher who works at a Title I school, I am looking for ways to ensure that students are prepared for college.
As I progress in my teaching career, I have realized the importance of mentors. It is really difficult to make personal growth when great mentors are not accessible.   Without a mentor; time, money and resources are wasted. One key point about having a mentor, is that when I read without his teaching I did not understand anything about the research. I read the same article three times and it still did not make any sense. Then, Dr. Nevzorov came and explained the research project very briefly step by step, what we are doing, and why we are doing it. After his brief teaching, I read  the article again and understood the research project.
Science teachers always start the semester with scientific method/experimental design. I taught experimental design in middle school, and high school but I did not have a chance to see this level of scientific experiment. All step of this experiment was a challenge and the most important step was reading our test results. During my internship at Dr. Nevzorov lab, the most amazing time was when one of his PhD students ran a test on one of his best samples and I witnessed how they read the result together as a team. That time I saw what mentors do. He was reading the result at the same time he was giving his suggestion and he was mentioning where we need to focus on for next sample and what should we do to improve our research. It was awesome and the result was great,  he kept saying we are definitely publishing but we need to focus on this and that. It was a great experience for me to see this happiness and accomplishment on their faces. I want to see this expression on my students faces, too.
During my internship, I learned a lot and I would like to summarize what I am going to bring to my classroom from this experience.
I want to focus on soft skills.  I would like to focus on communicating with one another, asking questions, the do's and don't's of applying for a job, being punctual, following directions, etc. in the real world. By observing Dr. Nevzorov, and his team, most of them has soft skills and  work ethics. Dr. Nevzorov was busy and was not around everyday, but his team  was working really hard, sometimes they even came to the lab during weekends to check their samples. 
-Reading; Reading is very important. I will focus on my students reading level and  I will bring some articles to improve my students scientific reading.
-Communication; With today's world of technology, we still struggle with communication problems. As I see communication is very important in all level of life. During our research, we needed to use  lots of lab equipment and sometimes we had to borrow some from the other labs.  As I see, everybody was helpful if you can communicate with them.
Problem solving and critical thinking skill: During my internship, I saw that every step of experiment is a challenge. At some point you might need some material you do not have in your lab and you have a tight budget, so you cannot purchase everything you need. Then, you need to figure out how to make one or get one very cheap.
-Being organized and recording your data: As I saw during my internship, the most important skill was being organized and keeping clear data. Because during all the steps, you want to go back and see what you have been doing and which way was working and which way was not. Then you repeat what worked and try to find better one.
Reading the results with the mentor and team.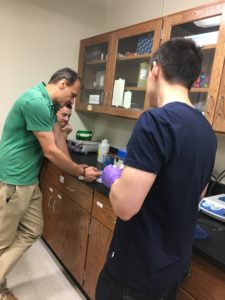 2) Using Cryogenic Scanning Electron Microscope with Dr. J. A. Esteves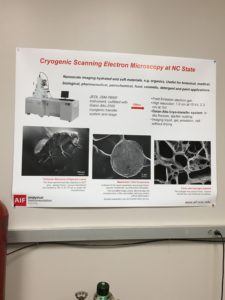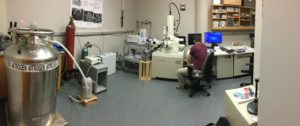 3) Sensitive Measurements with Dr. Azamat Galiakhmetov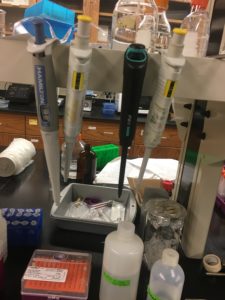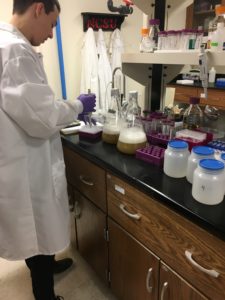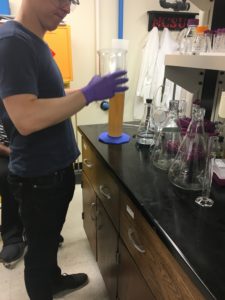 4)All skills will be handy.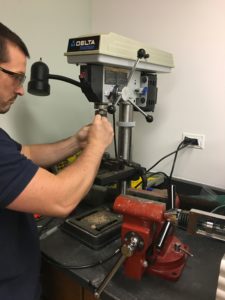 5) Always go back to your data, and procedure.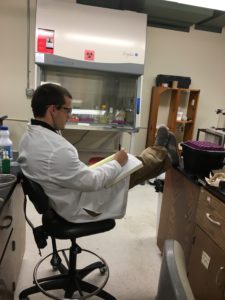 6) The most important Machine for our Experiment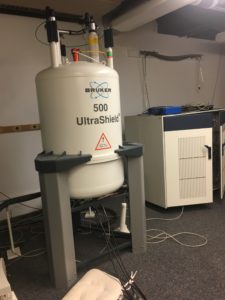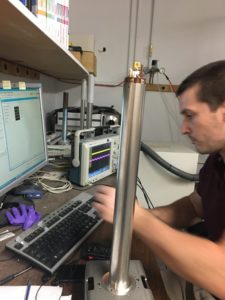 7) and time to relax your mind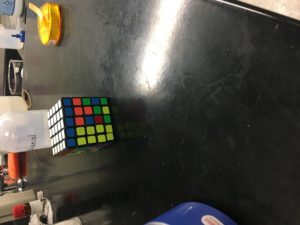 Glossary
Nanodiscs are membrane mimics that can be used to hold membrane proteins in a soluble form for a variety of different downstream applications. As their name suggests, nanodiscs are disc-shaped, nanoscale, phospholipid bilayers surrounded by two molecules of an amphipathic alpha-helical protein that surrounds the bilayer disc like a belt and limit its size.