As an avid knitter, I have a whole plastic bin full of WIPs (works in progress). Creative ideas come fast and furious and my addiction to fun patterns and natural fibers means I have lots of things in progress. I keep telling myself that THIS is the year that I won't buy anything new but just finish what I've started. Yep. We'll see about that.
The creative process is fraught with frustration, and it's been no different putting together the framework for my PBL (Project Based Learning) Unit that I will implement this year based upon my internship with Union Power Cooperative. Projects need to be low floor / high ceiling to meet the needs of all students, with a driving question open enough for lots of research and self-directed learning, but specific enough to keep them on target. If it sounds like nailing Jello to a tree, you're on the right track.
At first my idea was to have students identify a neighborhood or community that is experience power issues and brainstorm ways to fix it. Too big; too vague. Then I thought I might have them design a new community and outline how it would be powered. Too specific; still too big. Finally, in a meeting with the Engineers, one of them casually mentioned the planning that had taken place in determining the location, chain, and power supply for a new grocery store. BINGO.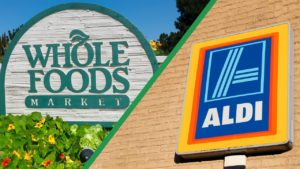 On a high level, students will be asked to identify "What has gone on in the background when a new grocery store opens in my neighborhood?". I'm designing this to be truly cross-curricular, hitting standards in all four core subject areas as well as CTE (Career Technology Engineering). While it's early in the planning stage, it's beginning to take shape.
Math: Equations / formulas for area, perimeter, volume, and electrical current
Science: Electricity – current, voltage, AC/DC (not the band), environmental impact
Social Studies: Economical considerations, demographic research
Language Arts: Reading for understanding, analytical writing
It's daunting to know that this unit will be published by Kenan Fellows for use by other teachers. To that end, I'm open to feedback and would love your ideas! Feel free to check out the overview of my project here and email me with suggestions at pamjohnson.math@gmail.com
Until next time!
PJ