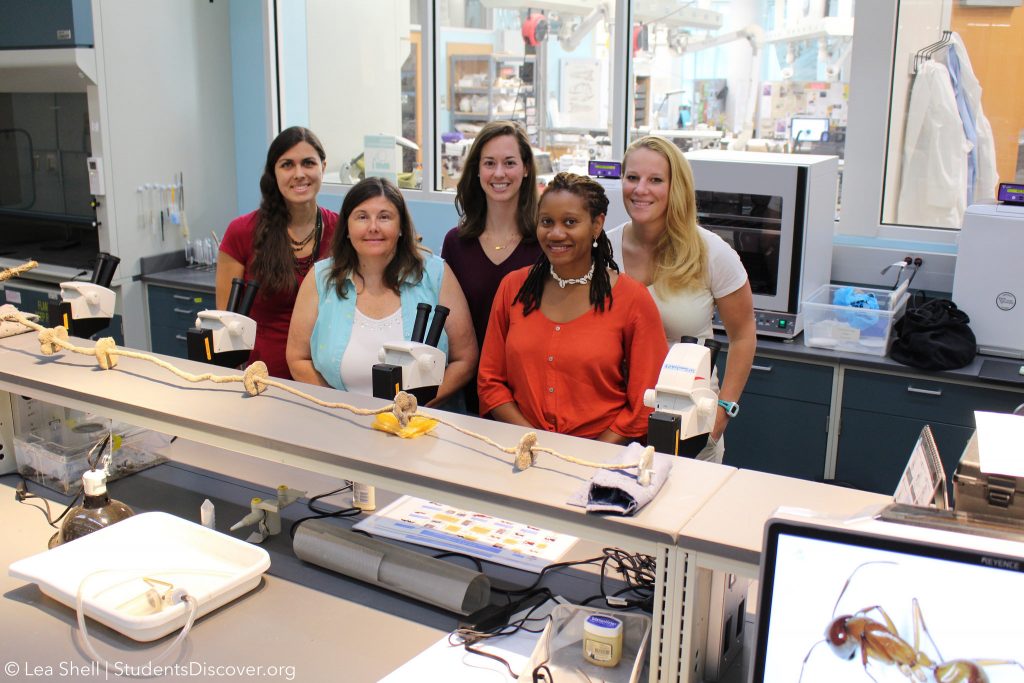 My relationship with my mentors has been quite possibly the most valuable part of the Kenan experience. When I met DeAnna and Magda, I remember being amazed at two things:
The fact that they were normal cool people who had normal lives. Like teachers, scientists often get put in a box by people who don't know them. As a student, I assumed that my teachers basically lived at school. Seeing them anywhere outside of school wearing jeans and a t-shirt was almost unbearably weird. I think the same goes for scientists. Those of us who aren't scientists expect them to spend every waking hour doing science and wearing lab coats. When I think about it, it's strange that I was surprised by the relateable nature of my mentors since good science requires excellent collaboration and I believe strongly that to be excellent at any profession (which these ladies are) you must take breaks, laugh, and be "normal."
Their passion for ants. There was a time in my life where I couldn't understand how scientist got so excited about dedicating so much time studying such specific organisms or phenomena. "How can they care so much about something so small?" I wondered. After time with my mentors, I understand. They taught me in a way that I hope I can teach my students. They allowed me to try, to make mistakes, and to ask as many obnoxious ant questions as I wanted without getting annoyed. They were so fantastic as teachers, that I left my internship unbelievably jazzed about ants. So jazzed, that I earned the nickname "Ant Girl" from a group of my boyfriend's friends.
After my internship at the museum concluded, I continued meeting with Magda often to finalize lesson plans, design materials, and organize various ant-related events. This relationship has been positive not only in my development as a teacher, but also in the lives of my students. Because of my ongoing relationship with her, 19 of my students attended BugFest – 12 of them as volunteers, 2 students presented to donors and scientists during Red and White Week at NC State, and at least one has set a career goal of becoming an entomologist, and I haven't even implemented our main lessons yet. I knew that my Kenan Fellowship would be extremely valuable, but I couldn't have imagined this level of impact so quickly, and I'm excited to discover how the network I've formed with my mentors continues to provide unique opportunities for my students in the future.