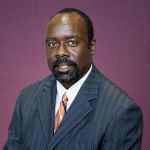 Hello  my name is Patrick Faulkner and I am passionately involved in making my students motivated and knowledgeable about all things agriculture.  I teach horticulture I and II and exploring agriculture sciences for the middle school grades.
I went to college at the University of Arkansas at Pine Bluff and received my B.S. degree and then I received a M.S. degree from North Carolina A&T.
Thank you for visiting my blog.
Mr. Faulkner