Meet the Staff
Elaine Franklin, Ph.D.
Director
Email
Dr. Elaine Franklin guides the long-term strategic planning and the vision for the growth and sustainability of the Kenan Fellows Program, a nationally recognized model for promoting teacher leadership, addressing teacher retention and advancing K-12 education. In her role, she helps build relationships statewide to enhance the reputation and the profile of the Kenan Fellows Program. Dr. Franklin joins the Kenan Fellows Program with years of experience as a teacher, researcher, and educational leader. Most recently, she served as the executive director of the North Carolina Center for the Advancement of Teaching (NCCAT).
She is also the former Director of the Center for Mathematics and Science Education (CMSE) at Western Carolina University.  Dr. Franklin has dedicated her career to developing and empowering effective teachers and has worked with teachers from across the United States, all disciplines and grade levels. She holds a B.A. in Psychology from UNC-Asheville, an M.A.Ed. in Education from Western Carolina University and a Ph.D. in Social Foundations of Education from UNC-Chapel Hill.
Lisa Hibler
Associate Director of Program Operations
Email
Lisa Hibler helps to design and implement the unique professional collaborations that are at the heart of the Kenan Fellows Program. The partnerships between teachers, scientists, researchers, and other professionals have a profound influence on school curriculum and model teachers. In her role, Ms. Hibler oversees the highly-competitive selection process of Fellows and organizes the Professional Development Institutes that Fellows attend as part of the program.
Ms. Hibler began her career at IBM where she worked in both thick film and semiconductor development. Her desire to be involved in education grew as she tutored children in the local schools and ultimately led her to obtain a teaching certification through NCTeach. Ms. Hibler, a 2010 Kenan Fellow, spent the preceding 10 years teaching high school chemistry. This non-traditional career path brings a unique perspective to the Kenan Fellows Program. She holds a B.S. in Chemistry from Penn State University.
Kelly Vogel, M.Ed.
Assistant Director of Development
Email
Kelly Vogel coordinates all fundraising activities in support of the Kenan Fellows Program. She connects and establishes partnerships with businesses, foundations, and individuals throughout the state. She also maintains a close relationship with the Kenan Fellows Program Board of Advisors. In addition, Ms. Vogel works with NC State Advancement and Development colleagues within other Colleges and Units to increase interdisciplinary partnerships and funding opportunities. The first few years of her career was as a general music teacher in a Michigan elementary school. She then transitioned to Higher Education Development, where she worked in fundraising for the University of Florida.
After several years, she moved to North Carolina with her family and continued her career in Development at Duke University, where she worked for six years before joining NC State. She earned a Bachelor of Music Education and a Master of Education in Educational Leadership from Grand Valley State University. At Grand Valley, she was a graduate of the Honor's College and a member of Phi Kappa Phi, Mu Phi Epsilon, and GVSU Opera Theatre.
Cordella Rashid
Assistant Director of Finance
Email
Cordella Rashid serves as the chief finance, budgetary, and contracts and grants professional responsible for managing the financial needs of the Kenan Fellows Program. As the chief budgetary and compliance officer, she is responsible for a broad range of high level responsibilities including comprehensive proposal budget development, oversight of sponsored research activities, development of proposal narratives, budget reviews and submission to sponsoring agencies, post-award project review, reconciliation, and modification while providing high level guidance and advice with sponsoring agencies to ensure institutional compliance.
Ms. Rashid brings experience in financial accounting, financial management, supervision, and financial reporting. Prior to joining NC State in February 2016, Cordella served as the Interim Director of Administrative Services for the School of Nursing at UNC-Chapel Hill. Prior to her employment at UNC-Chapel Hill, she worked at NC Agricultural & Technical State University for 13 years. At NC A&T, she served in several positions including, business officer, student services manager and senior administrative officer. She received her bachelor's degree in Marketing from NC A&T State University and master's degrees in business administration and information systems from Strayer University.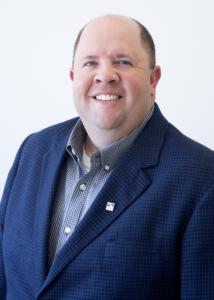 Mark Townley
Program Manager
Email
In his role as Program Manager, Mark Townley helps to manage all aspects of program operations including teacher recruitment, internship oversight, professional development, and project design/implementation. Mr. Townley started his career as a lateral entry teacher at Lee County Sr. High School where he taught for seven years before moving to Holly Springs High School in Wake County.
He has been in the classroom for 20 years teaching Earth/Environmental Science, AP Environmental Science, and AP Research. As an award-winning educator, Mr. Townley has worked with multiple statewide agencies to create innovative curriculum and professional development and to advocate for the teaching profession.  He has served on the Governor's Teacher Advisory Committee under Governor Roy Cooper and on the Kenan Fellows Program Board of Advisors. He holds a B.A. in Geology from North Carolina State University.
Amneris Solano
Communications Manager
Email
Amneris Solano helps guide and implement strategic communications planning for the Kenan Fellows Program's broad network of Fellows, Mentors, Alumni, educators, and supporters. These strategies include media outreach, collateral materials, and online marketing to help promote and expand the program.
Most recently, Ms. Solano served as the Communications and Government Affairs Specialist for the NC Sustainable Energy Association. Her communications career began as a daily newspaper reporter covering education, the military, local government, and breaking news.
Ms. Solano is the 2009 recipient of the Fayetteville Observer's Pat Reese Fellowship and the first place winner of the 2010 NC Press Association Award in Education Reporting. She holds a B.A. in English from NC State University and a certificate in Design Communication Arts from UCLA Extension. Currently, she is enrolled in the Master of Arts in Liberal Studies program at NC State, where she is researching social movements through social media.
Randy Pinion
Activities Coordinator
Email
Randy Pinion assists and supports the Kenan Fellows Program with his skills in writing, technology, and office management. He works with staff members on business records, event planning, copy editing, mailings, and computer systems. He also works directly with the program's Fellows and other stakeholders in a variety of ways. Prior to joining the Kenan Fellows Program, he worked with the Software Technical Support team at Elavon, Inc., eventually managing large business relationships and staff training as a supervisor
Mr. Pinion also spent several seasons as a counselor for gifted youth at Western Kentucky University's Center for Gifted Studies summer programs. He graduated magna cum laude from Boston University with a B.S. in Print Journalism.