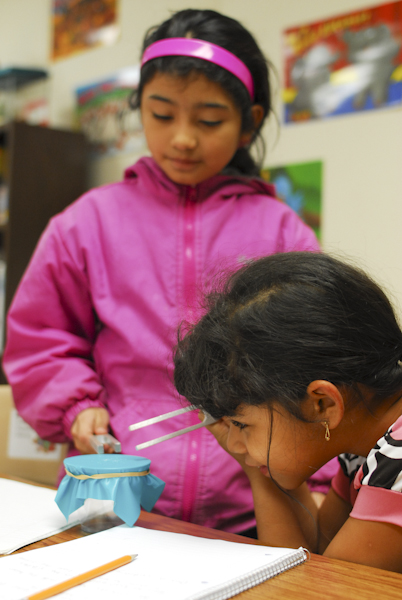 RALEIGH ─ The Kenan Fellows Program is part of a $7.3 million National Science Foundation grant to give teachers and students the opportunity to engage in real scientific research initiatives while improving educational success.
Dr. Rob Dunn, Associate Professor of Biology at NC State, will lead the five-year effort.
Other groups involved in the project include NC State's Friday Institute in the College of Education, NC State's Science House, the North Carolina Museum of Natural Sciences (NCMS), and seven school districts from across North Carolina.
The school districts ─ Alamance-Burlington, Duplin, Durham, Madison, Pender, Pitt and Wake ─ will all have middle school teacher Kenan Fellows participating in the program over the next five years. During that time, scientists will work with the teachers to co-create curriculum modules that are meaningful for a wide range of students.
Shaping 'Citizen Scientists'
Alamance-Burlington, Pender and Wake will conduct model summer programs based on the modules. Each of the school districts will be invited to send additional teachers to summer workshops at the North Carolina Museum of Natural Sciences in Raleigh where the educators will learn to implement the citizen science projects. Science House experts will provide advice and guidance as the teachers facilitate these exciting activities for students in their classrooms and communities.
This collaborative effort promises to be an exciting opportunity to explore better ways to get students and their families excited about science. Teachers and scientists will work together to create lessons that inspire students to become "citizen scientists" ─ engaging in all aspects of the scientific process from data collection to hypothesis generation.
Read NC State's official news release to learn more.