Beverly Owens, 2021-22 Kenan Fellow
FOREST CITY, N.C.⸺Western North Carolina teachers Courtney Najdek and Jennifer Taylor put themselves in their students' shoes this summer when they spent three weeks learning the ins and outs of two local industries.
Najdek and Taylor are 2022-23 Kenan Fellows. Meta (formerly known as Facebook) supported their fellowships with the goal of advancing K-12 workforce education in the western part of the state. Najdek and Taylor completed their industry-based professional learning experiences at Asheville Greenworks and Biltmore Farms, LLC, respectively.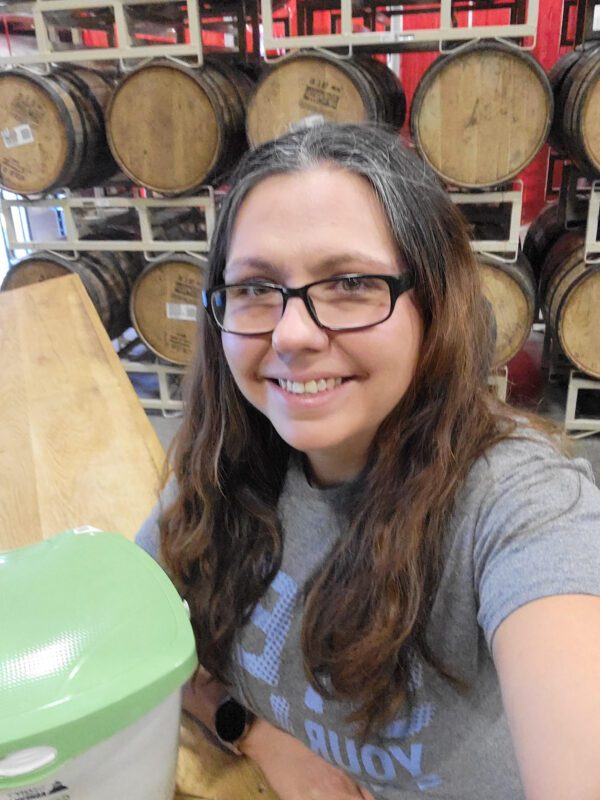 "I am learning and growing in so many ways as a teacher and a leader. I'm figuring out my leadership style and how I can use it to help those around me."

Najdek, an 8th-grade social studies teacher at Hendersonville Middle School.
Meta has generously sponsored two Kenan Fellows a year since the 2020-21 fellowship year. This year, Meta extended its support to two teams of western North Carolina educators who are participating in STEMwork, a blended professional development institute facilitated by the Kenan Fellows Program for Teacher Leadership.
Engaging Students in Career Exploration
Kenan Fellows are select K-12 teachers who immerse themselves in local industries like agriculture, manufacturing facilities, and service organizations to draw links between the workplace and the classroom. These industry-based learning experiences give teachers first-hand knowledge of the skills students need to be college and career ready.
Taylor partnered with Carol Steen, vice president of talent and human resources, at Biltmore Farms, a dynamic multi-faceted company that spurs economic development and thoughtful growth in the Asheville area. She is now planning a field trip for a select group of 8th-grade students at Polk County Middle to tour Biltmore Farms and learn about career opportunities like marketing, human resources, informational technology, and hotel and restaurant management.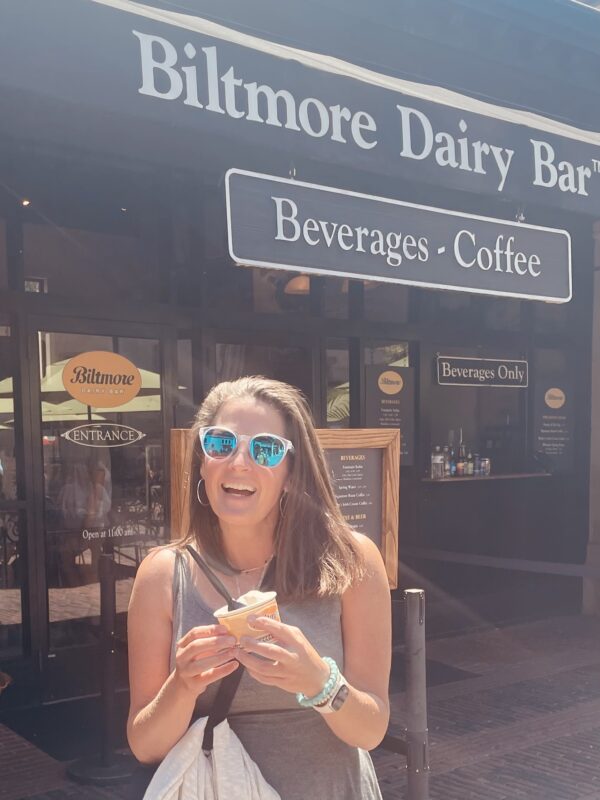 "Interning and shadowing people in multiple careers gave me a better understanding of our roles as educators in preparing students for the working world."

Jennifer Taylor, family and consumer science teacher at Polk County Middle School

Teacher Leadership in Action
Najdek completed her industry-based professional development at Asheville Greenworks, which is the most active volunteer environmental organization in the western part of the state. For her fellowship project, Najdek researched how Asheville Greenworks could make its organization more accessible for individuals with disabilities.
And she is writing a guide that outlines strategies for working with people with disabilities. The guide will provide information on common disabilities and beneficial accommodations/modifications. One condition that Najdek has focused on is color blindness. She will present her research to employees and interns at Asheville Greenworks, as well as other members of non-profit organizations in the area.
Staff at Asheville Greenworks will also connect with Najdek's classes throughout the school year, including helping students learn more about recycling and working directly with the school's recycling team.
Finding the Confidence to Lead
For Najdek, an unexpected benefit of the fellowship has been gaining confidence in her ability to lead. A self-proclaimed introvert, Najdek says the support and professional development she has received through the Kenan Fellows Program have encouraged her to tackle new leadership roles.
"I am so incredibly thankful to Meta, Asheville Greenworks, my mentor, Joele Emma, and the Kenan Fellows Program for giving me this amazing opportunity. Over the last few months, I have stepped outside of my comfort zone and taken on new leadership roles. A year ago, I would have never imagined that I would be able to do that and know without a doubt that I would be successful."

Courtney Najdek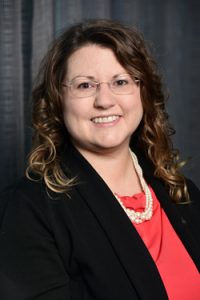 ABOUT THE AUTHOR
Beverly Owens, a 2021-22 Kenan Fellow, teaches 11th-grade chemistry at Cleveland Early College High School in Cleveland County Schools. She is a recipient of the 2019 Burroughs Wellcome Fund Career Award for Science and Mathematics Teachers, a Fulbright Scholar, a Nat Geo Certified Educator and a North Carolina Earth Science Teacher of the Year.