Founded in 2000, the Kenan Fellows Program for Teacher Leadership addresses the critical need for high-quality professional development for educators, and is the largest (science, technology, engineering and math) STEM-focused teacher leadership program in North Carolina.
Approximately 25-50 outstanding K–12 teachers from across the state are selected annually for this year-long program. Key components are a three-week summer internship with a mentor in a research or applied STEM setting, and 80 hours of professional development that builds leadership capacity and promotes curricular design bridging STEM at work with STEM at school.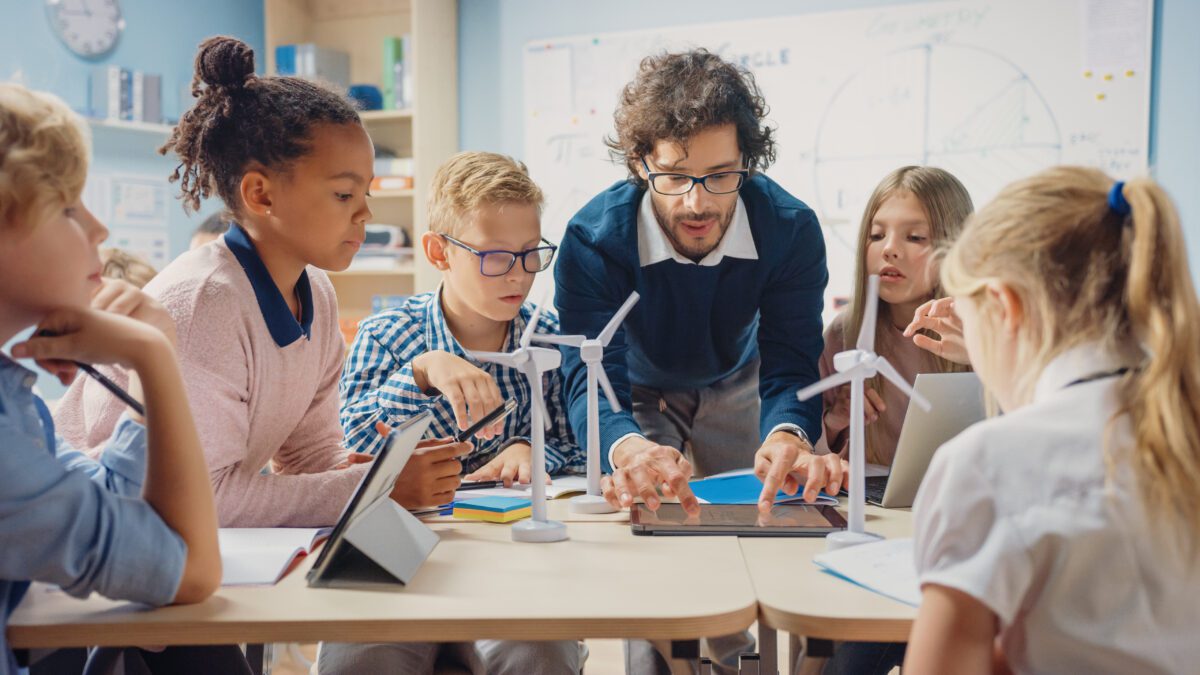 Mission
Advance K-12 STEM education by providing educators with relevant, real-world professional learning and leadership development, through innovative collaborations with partners committed to 21st-century education and workforce preparation.
Vision
Kenan Fellows form and enhance innovative communities of learning that inspire students and prepare them for an ever-changing world.
History
Established from a community effort to address the retention of effective math and science teachers in the Research Triangle region. Today, the Kenan Fellows Program is nationally recognized as a model for industry-education partnerships to introduce STEM workforce development across subjects for all K-12 educators.
Collaboration
We celebrate educators as professionals and utilize their expertise through partnerships with North Carolina's industries, universities, and community colleges to enrich learning opportunities for all stakeholders. These mutually beneficial collaborations better prepare our students for their chosen career paths through a greater understanding of the skills required to be successful.
Outreach
Kenan Fellows develop strong communication and advocacy skills. They engage with other educators, community leaders, and policymakers to promote high-quality instruction in our schools. Today, there are nearly 500 Kenan Fellows across North Carolina and beyond.
Awards & Accomplishments
Named 2019, 2017 and 2016 STEM Higher Education Partner of the Year by STEM RTP
Winner of the 2010 Partnership Award by the NC Science, Mathematics  and Technology Education Center
Nine Kenan Fellow are winners of the Burroughs Wellcome Fund Career Award for Science & Mathematics Teachers
Seven Kenan Fellows have won the Outstanding Educator Award in Science,  Mathematics and Technology Education  presented by the NC Science, Mathematics  and Technology Education Center
Four Kenan Fellows have received the Presidential Award for Excellence in Mathematics and Science Teaching.
Three Kenan Fellows have been selected  for the prestigious national Albert Einstein Distinguished Educators Fellowship
Two Kenan Fellows have helped produce animated lessons for TED-Ed, an online global initiative of TED, the nonprofit famous for its TED Talks