School District Partnerships
The Kenan Fellows Program Teacher Leader Cluster model (TLC) partners Kenan Fellows with a school district's administration to form a teacher leadership team that works to solve a district problem.
TLC Kenan Fellows complete their fellowships as part of the Kenan Fellows Program for Teacher Leadership statewide cohort of outstanding educators. The TLC is supported by a collaborative funding model between the school system and industry sponsors.
The TLC supports the following scalable and sustainable outcomes:
Inspire and train teacher peers, creating a ripple effect across the school system
Lead within the district as a teacher leadership and advocacy team, in partnership with administration
Enhance relationships between schools, businesses, parents, and community members (i.e. the public)
TLC Kenan Fellows:
Develop and implement the district-wide plan/project
Create resources that integrate their new knowledge and understanding of local STEM businesses into the classroom
Create resources that directly correlate workplace skills with STEM-curricular standards
Share the created project and/or resources district-wide
Ready to Partner?
Contact Mark Townley at matownle@ncsu.edu.
Impact of District TLCs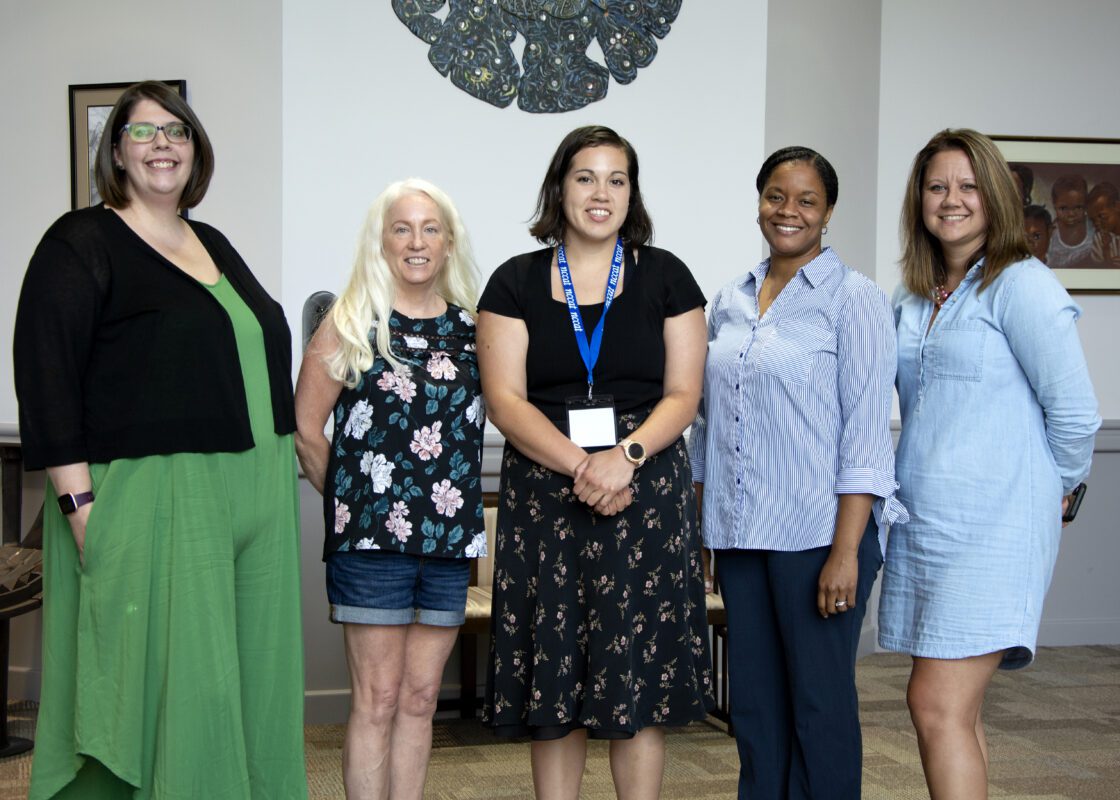 Biogen Foundation Teacher Leader Cluster with Durham Public Schools
Five Career Technical Education (CTE) teachers in Durham Public Schools were selected as 2021-22 Kenan Fellows to participate in the Biogen Foundation Teacher Leader Cluster. The educators designed and launched a website for fellow Durham teachers to introduce their students to various biotechnology and life science career pathways. The site features a career corner, lesson plans, and classroom resources.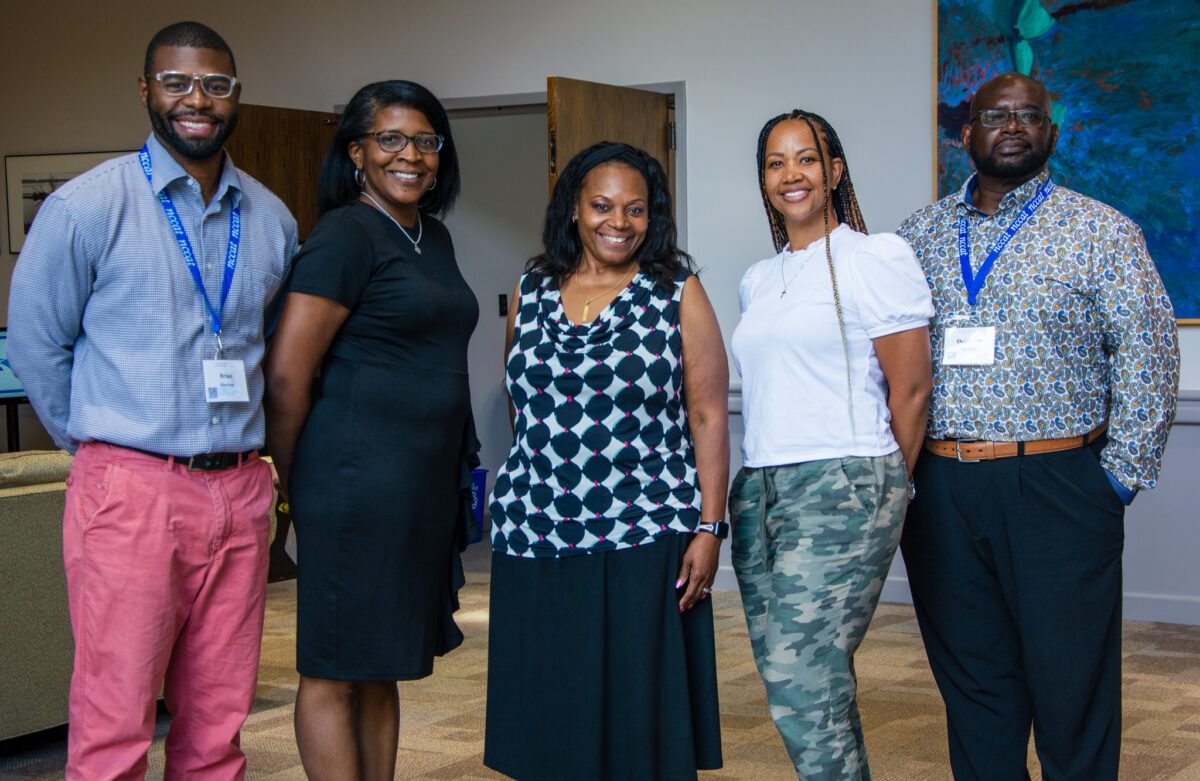 Charlotte-Mecklenburg Teacher Leader Cluster with Duke Energy
and South State Bank
Five CMS teachers were selected as 2021-22 Kenan Fellows to help realize the vision of increasing socioeconomic mobility and promoting community advancement. The educators designed and launched a CMS Computer Science Student Pathways website that vertically aligns middle and high school curriculum for students in the Charlotte area to help them visualize computer science and information technology careers. The website highlights workforce development skills required for students to work towards a promising career in their local community.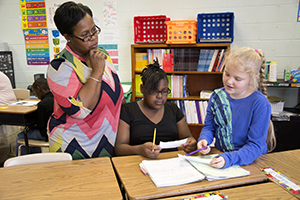 Biogen Foundation Teacher Leader Cluster with Greene County Schools
Four Greene County Schools mathematics teachers worked with district leaders to develop instructional resources that better-aligned classroom content with workforce skills to strengthen the school system's STEM pipeline. The teachers also worked on vertically aligning the district's K-8 math curricula.