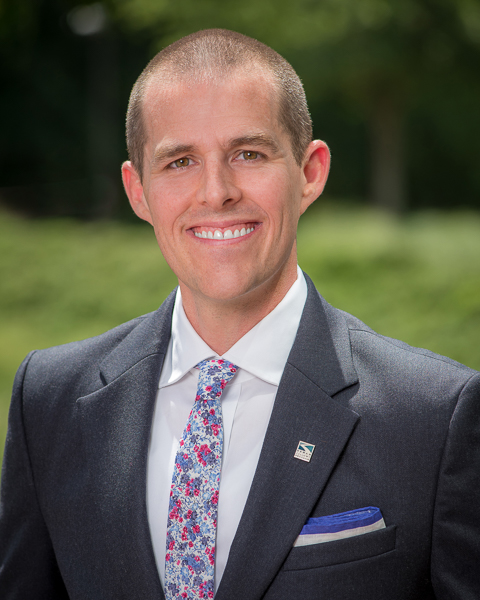 RALEIGH, N.C.—The Kenan Fellows Program for Teacher Leadership (KFP) has named Dr. Vance Kite as its new Director.
Dr. Kite, a 2012-13 Kenan Fellow, joins KFP effective July 1, 2022. He is the fifth director of the KFP, and the first alumnus to be named to this leadership position in the program's 22-year history. Founded in 2000, the KFP is a K-12 education initiative of the Kenan Institute for Engineering, Technology & Science at N.C. State University that addresses the critical need for high-quality professional development for educators, and is the largest (science, technology, engineering, and math) STEM-focused teacher leadership program in North Carolina.
Dr. Kite's passion for developing and elevating teacher leaders and the teaching profession, and his dedication to providing exceptional learning opportunities for all educators will further advance KFP's mission of improving K-12 education through innovative collaborations with partners who are committed to 21st century education and workforce preparation.
"We are extremely pleased that Dr. Vance Kite will be joining us as the new Director of the Kenan Fellows Program.  He has exactly the right experience, background, energy, and vision to take this outstanding program to even higher levels of accomplishment and impact in the future," said Dr. Ruben Carbonell, director of the Kenan Institute for Engineering, Technology & Science.
Throughout his distinguished career as an educator and a researcher, Dr. Kite has earned his National Board Teaching Certification, has 14 years of K-12 teaching experience, has published his research on science education and teacher professional development extensively, and has given more than 30 presentations at international education research conferences. He began his career as a science teacher in 2008 in Florida, and in 2011 became a science teacher at the City of Medicine Academy in Durham where he was named the 2013 Teacher of the Year and was a finalist for the Durham Public Schools Teacher of the Year award.
From 2016-2021 Dr. Kite was a full-time graduate student, teacher for the North Carolina Virtual Public School, and research assistant to his mentor, Dr. Soonhye Park, at N.C. State University. Dr. Kite has a B.S. in Biology from Colorado Christian University, an M.Ed. in Teaching and Learning in STEM and a Ph.D. in Teaching and Learning in STEM both from N.C. State University. He has received numerous awards and recognitions for his exemplary work including the Outstanding Dissertation Award for the College of Education, NC State Provost Scholar Leader Fellowship, honorable mention for the National Science Foundation Graduate Research Fellowship Award and induction into multiple academic honor societies, including Phi Kappa Phi and Sigma Xi.
Following his formal Kenan fellowship year, Dr. Kite has stayed engaged with the KFP as a member of the faculty of alumni who design and facilitate professional development for the current cohort of Kenan Fellows at the annual institutes, as a grant writer, and as a reviewer for the KFP's online scholarly publication, the Journal of Interdisciplinary Teacher Leadership (JoITL).
"I credit my 2012-13 Kenan fellowship as the catalyst for my successes as an educator and a researcher. My initial year as a Kenan Fellow inspired me to reimagine my classroom, provided me with connections that opened multiple doors for leadership, and set me on the path to earning my doctorate," Dr. Kite said. "My tenure as the Director of KFP will be undergirded by a deep gratitude for all that the program has given me and fueled by a desire to bring as many educators as possible into the KFP fold."
###
About the Kenan Fellows Program: The Kenan Fellows Program for Teacher Leadership (KFP) at N.C. University connects outstanding educators with mentors in local industry and business settings, creating opportunities that build meaningful relationships and help students understand how the concepts they learn in school apply in the workplace. An immersive industry-based fellowship for K-12 educators is the core component of the program, and the KFP leverages its network of more than 500 alumni to facilitate special professional learning workshops, seminars, and symposiums statewide, including its newest initiative, STEMwork, a blended professional development model that focuses on implementing project-based learning units that are relevant to local STEM careers and businesses.