ELIZABETH CITY, N.C.⸺Camden County Schools science teacher Rick Lage spent part of his summer immersed in TCOM, the world's only company focused on designing, manufacturing, and operating persistent surveillance aerostat systems.
During his time at TCOM's Elizabeth City facility, Lage explored its manufacturing, quality control, and test flight facilities. He also shadowed and interviewed over a dozen employees, gaining insights into engineering products and procedures.
Industry-Based Professional Learning Experiences
Lage is now leveraging this newfound knowledge to design professional development for fellow educators on integrating computer science and computational thinking into the high school curriculum. Additionally, he is teaching students how tech professionals apply computational thinking in the workplace. During a recent high school science lesson, Lage asked his students what skills industry leaders considered important for new employees.
"The students groaned and listed things like doing math without a calculator," Lage recalled. "It was worth noting that no one I interviewed at TCOM mentioned anything of the sort as a part of their need for upcoming employees."
With that in mind, Lage hopes to build career relevance into his lessons to help students grow beyond traditional measures.
Elevating Computer Science and Computational Thinking Education
Lage belongs to a cluster of five 2023-24 Kenan Fellows from northeastern North Carolina sponsored by Computer Science, IT, and Technology Education at the N.C. Department of Public Instruction (NCDPI). Kenan Fellows Program for Teacher Leadership at N.C. State University provides K-12 educators with immersive experiences within local industries and higher education institutions, enabling them to gain firsthand insights into the regional career pathways available to their students.
NCDPI has supported the northeastern cluster of Kenan Fellows for two consecutive years. Last year's NCDPI Kenan Fellows also interned at high-tech industries. The Fellows added industry resources specific to their region to the NCBCE Navigator, an online educational platform for North Carolina students and teachers. Their contributions emphasizing computational thinking and computer science resources made the platform more accessible for students and educators in northeastern North Carolina who often lack information about industry connections in their communities.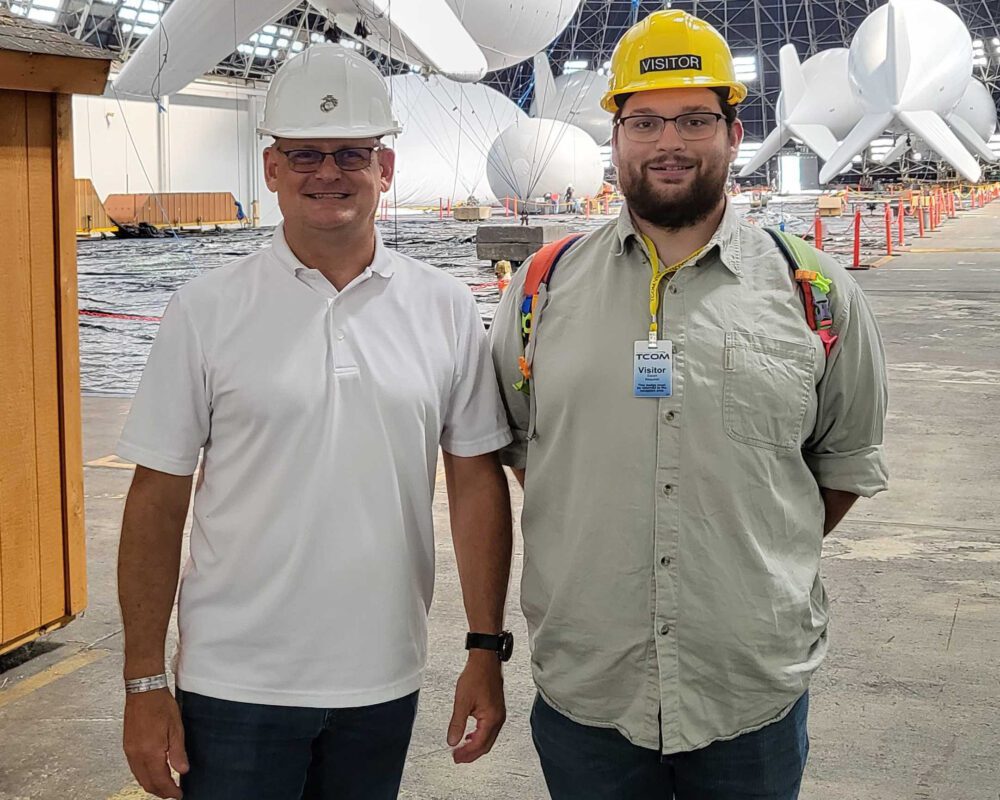 Integrating Computational Thinking Resources
This year, the NCDPI Kenan Fellows aim to amplify the integration of computational thinking and computer science resources in their districts. Their work aligns with a new law that requires high school students to complete a computer science course before graduation.
In addition to working with local industry mentors like TCOM, the 2023-24 NCDPI Kenan Fellows received specialized professional development in computational thinking and computer science education from experts at Red Hat, Sharon Jones, Ed.D., a K-12 computer science integration and curriculum development expert, and Vance Kite, Ph.D., director of the Kenan Fellows Program for Teacher Leadership.
Anna Seaborn, a 2023-24 NCDPI Kenan Fellow, went behind the scenes at Nucor Steel in Charlotte, the largest steel producer in the United States. Seaborn's internship at Nucor Steel solidified her commitment to providing experiential learning opportunities for her elementary school students in Gates County. "I cherished every moment," Seaborn stated, "I especially enjoyed the opportunity for hands-on learning in a completely different way."
DaChelle Gupton, a middle school STEM coordinator with Pitt County Schools, gained insights into the role of computational thinking and computer science in day-to-day operations at Hitachi Astemo's industrial manufacturing plant in Tarboro. Learning from experts has been the most beneficial part of her experience. Gupton is now developing a series of interdisciplinary lessons on computer science and computational thinking for middle school students.
Fostering Regional Career Pathways
Educators Blair Driver and Ashley Jones from Pitt County Schools shared an immersion experience at Fleet Readiness Center East (FRC East) at the Marine Corps Air Station Cherry Point. FRC East provides maintenance, engineering, and logistics support for military aviation. During their internship, Driver and Jones toured key areas of FRC East's 163-acre facility to gain insights into workforce skills and career pathways for students.
Michelle Smith, FRC East's K-12 STEM education outreach coordinator, emphasized the importance of teachers fostering connections with local industries to help students prepare for the future. Smith is a 2012-13 Kenan Fellow who completed her fellowship at FRC East over a decade ago. She acted as a mentor for Driver and Jones this summer.
"My personal experience as a Kenan fellow was the most beneficial professional development of my teaching career. For me, the program established a support network of teachers and opened the door for industry connections. Industries can provide resources, support, and experiences that impact schools in ways far beyond small grants and career days."

Michelle Smith, 2012-13 Kenan Fellow and mentor
Smith hopes Jones and Driver's internship experience will inform students about the career opportunities available at FRC East and inspire them to pursue STEM/aviation-based careers.
"FRC East is a large technical/industrial employer in a rural area," she stated. "To ensure the availability of the future workforce needed for impending growth, FRC East outreach programs strive to engage, inspire, and educate the youth of Eastern North Carolina to consider a future career with us."
Student Outreach and Computer Science Careers
Driver's and Jones' internships culminated in a visit from their school administrators and Pitt County School's Science & STEM Director, Jennifer Stalls, Ph.D., a 2015-16 Kenan Fellow. Driver and Jones delivered a presentation on their shared experience before a group of 25 STEM professionals they worked with at FRC East, including the commanding officer, executive officer, and executive director.
Driver teaches at E.B. Aycock Middle School. Her main takeaway was learning about the various educational paths students can take to enter tech careers. To help students navigate computer science career pathways, Driver is organizing a job scavenger hunt with local companies. Students will identify skills needed to succeed within the tech sector.
For Jones, a 7th and 8th-grade teacher at Grifton School, one of the most rewarding aspects of the experience was seeing how passionate FRC East STEM professionals are about their careers. "Everyone was welcoming and excited to have us learn from them," Jones recalled. "I want my students to have the same passion for their careers."