##Zebetta King
![Zebetta King portrait][king] Congratulations to Kenan Fellow Zebetta King, Class of 2007! Ms. King recently received a Presidential Award for Excellence in Mathematics and Science Teaching. The Bulletin at North Carolina State University highlighted her [trip to the White house] [wh] to receive the award.
[king]: /i/fellows/2005/king.gif
##Sara Morey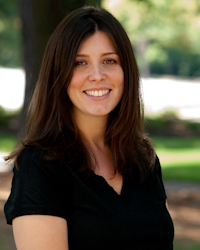 Ms. Sara Morey, Kenan Fellow Class of 2012, was invited to present at the 2nd Annual Scientific Advisory Board Review Meeting on North Carolina State University's National Science Foundation Plant Genome Research Program Project. At the request of her Mentors, Dr. Joel Ducoste and Dr. Ron Sederoff, Morey gave an update on her project, A Systems Approach to Understanding Lignin Production, to an appreciative audience.
Fellows Lori Stroud and Cinnamon Frame, Class of 2010, are leading workshops for middle school science teachers at the [Golden LEAF Biomanufacturing Training and Education Center.] [btec] Activities in their "Biotech Bag of Teaching Tricks" include simulating both biomanufacturing with mini bioreactors and column chromatography.
[king]: /i/fellows/2005/king.gif
[wh]: http://www.ncsu.edu/faculty-and-staff/bulletin/2011/05/schoolhouse-to-white-house/ "Schoolhouse to White House"
[btec]: http://www.btec.ncsu.edu/ "the Golden LEAF Biomanufacturing Training and Education Center (BTEC) website"