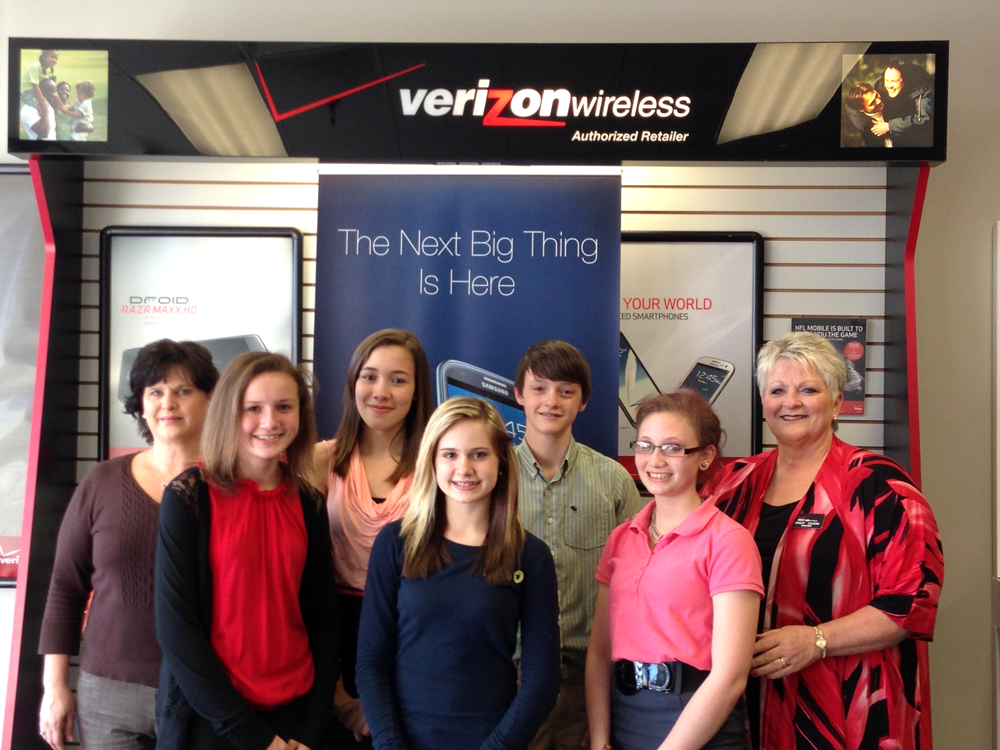 LAUREL HILL, N.C. — A group of students at Carver Middle School in Scotland County have won "Best in State" in the Verizon App Challenge. The students worked with their faculty advisor — Sharon Stephens, a Kenan Fellow — to develop the concept for a mobile app that incorporates STEM and addresses a need in their school or community.
Their application "Future Forge" is designed to help students explore and research STEM careers. Using information from PipelineNC — a North Carolina career management group — and other media tools, the team formed an impressive collection of resources.
As part of the design process, the students took into account market need, usefulness, audience and viability. "It has been an exciting opportunity for students to integrate what they are learning in school with mobile technology," Ms. Stephens said." We are using real-world skills to create a real-world product."
Shot at National Title
The students will participate in a webinar hosted by the Verizon Foundation featuring industry experts who will share how they use STEM skills in their own careers. The project will then advance to the national level where 10 winning schools (five middle and five high school teams) will receive a $10,000 grant and professional support and training to help them bring their designs to life.
Students on each winning team will receive a Samsung Galaxy Tab and be invited to present their apps in person at the 2013 National Technology Student Association Conference in Orlando, Florida in June.
Contributed Photo: First row Allyson Lane, Madison Owen, Mollie Locklear; Second row: Sharon Stephens, Allisa Dilling, Carsen Adams and Ginger Cousin, Verizon Manager