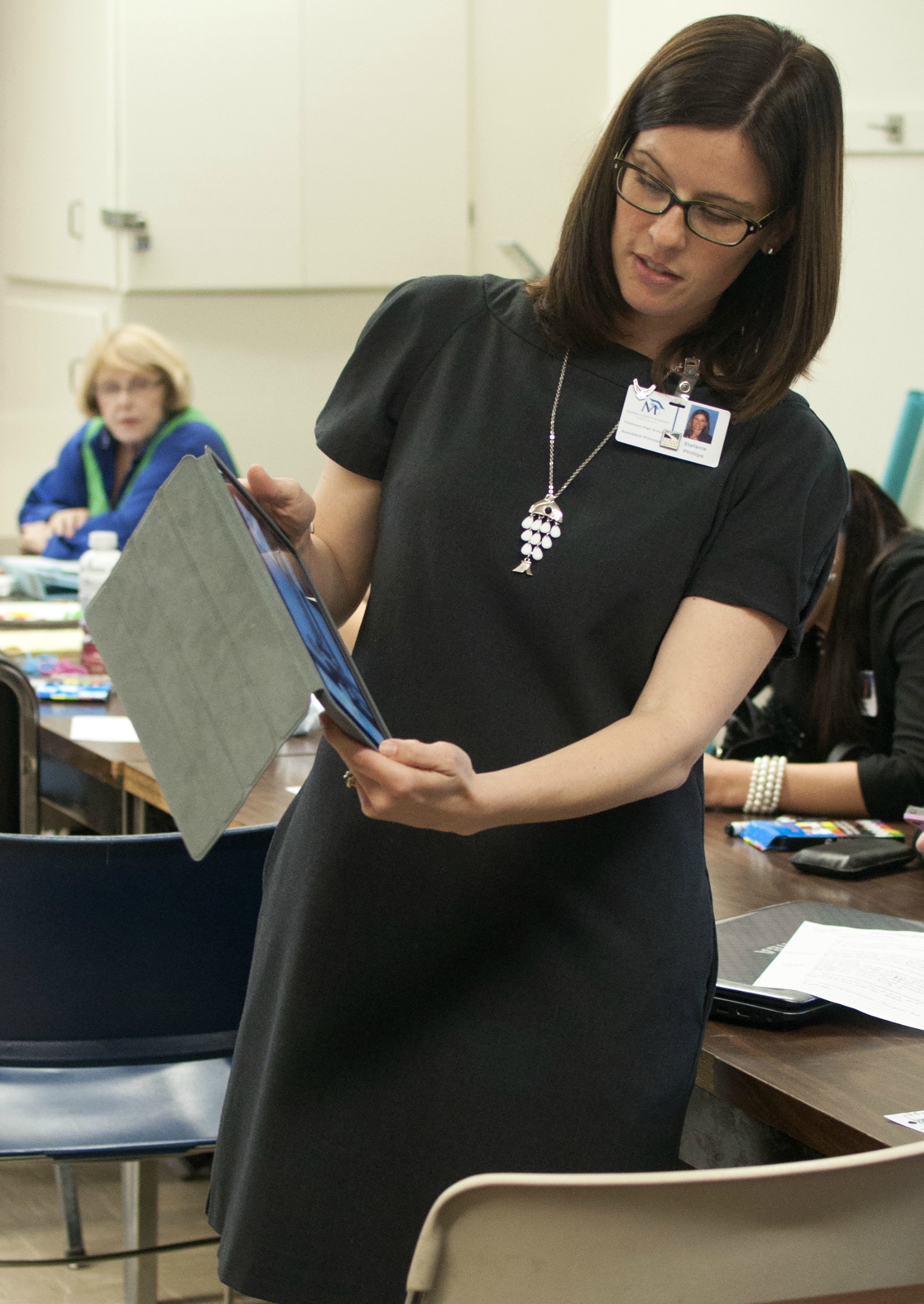 LAURINGBURG, N.C. — Dozens of education students listened intently as three Kenan Fellows Program Master Teachers imparted their wisdom during a special workshop at St. Andrews University, a private, four-year, liberal arts and sciences university in Scotland County.
The teachers — Mildred Bankhead-Smith, Jennifer Kearney and Stefanie Phillips — partnered with education professors at St. Andrews to offer a two-and-a-half hour session on April 4, 2013 for college students in the university's education degree program.
Ms. Bankhead-Smith, Ms. Kearney and Ms. Phillips took turns leading the workshop which showed the students how best to incorporate science, technology, engineering and math (STEM) into their daily lessons. The teachers shared classroom-tested examples of hands-on lessons, current educational resources and best practices.
Hands-on Lessons
During the workshop, the master teachers walked the students through a collection of hands-on exercises that they could someday implement in their classrooms. The teachers used M&Ms to create graphs and charts and downloaded web applications on their tablets that would help them fold technology into their daily lesson plans.
Ongoing Outreach
The session is one of several outreach programs being planned and executed by Kenan Fellows who are participating in the five-year grant from National Science Foundation's Robert Noyce Teacher Scholarship Program. The initiative links experienced teachers with university, industry and community college researchers and local stakeholders to help prepare students for a 21st century workforce, and develop new teachers in the 11-county Base Realignment and Closure/Regional Task Force (BRAC RTF) area.
About the Fellows:
• Mildred Bankhead-Smith is a STEM master teacher at Southern Middle School in Moore County.
• Jennifer Kearney is a math teacher at Pinecrest High School in Moore County.
• Stefanie Phillips is an assistant principal at Pinecrest High School in Moore County.
Visit the Kenan Fellows Program Facebook page to see pictures from the workshop.