Three out of the six recipients of this year's Burroughs Wellcome Fund Career Award for Science and Mathematics Teachers are Kenan Fellows.
The award recognizes teachers who have "demonstrated solid knowledge of science and/or mathematics content and have outstanding performance records in educating children." Recipients receive $175,000 over five years for professional development, salary, and equipment and supplies for their school, according to a press release from the Buroughs Wellcome Fund.
The Burroughs Wellcome Fund created the award in 2008 to help expand the leadership of quality science and mathematics teachers in the North Carolina, the release said. Since its creation, only 20 teachers statewide have been honored with the award.
Of those 20 educators, four are Kenan Fellows. Sonja McKay, a 2010 Kenan Fellow, is a winner of the 2013 Burroughs Wellcome Fund Career Award for Science and Mathematics Teachers. She was the first Wake County area educator to receive the honor.
John Scarfpin, a recipient of this year's award and a 2012-13 Kenan Fellow, says the Kenan Fellows Program helped to propel him in his career as a STEM educator.
"The program provided me with excellent professional development and connections across the state to talented, motivated and like-minded educators," Scarfpin said. "My internship experience changed my perspective on what my job as a teacher is and helped me focus on the long term goal on teaching my students to be problem solvers and ultimately productive contributors to our future society."
This year's Kenan Fellow recipients of the Career Awards for Science and Mathematics Teachers are: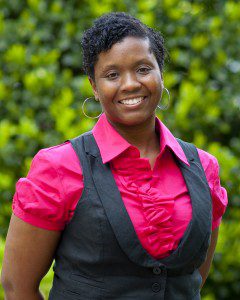 Tomika R. Altman-Lewis
Fayetteville Street Elementary School
Durham Public Schools
Jodi S. Riedel
Wakefield High School
Wake County Public Schools
John D. Scarfpin
Havelock High School
Craven County Schools
To see a complete list of the winners, visit the Burroughs Wellcome Fund website.