FOR IMMEDIATE RELEASE:
 Media contact: Amneris Solano, Communications Manager, email: asolano@ncsu.edu, office: 919-515-5118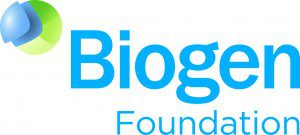 RALEIGH, N.C. – The Biogen Foundation, a strong proponent of innovative science education programs and initiatives, is helping to advance teacher leadership in North Carolina with a grant of $49,000 to support the Kenan Fellows Program's Professional Advancement Institutes. The Foundation's award helps to ensure that Kenan Fellows deepen their core knowledge and grow as professionals who raise the bar of science, technology, engineering and mathematics (STEM) education.
Outstanding K-12 teachers selected as Kenan Fellows receive 80 hours of professional development divided into three professional advancement institutes that focus on leadership, community engagement, interdisciplinary approaches to STEM education, and public policy. "The Biogen Foundation wants kids across North Carolina to experience that science is fun, science is for everyone and that they can make a difference in the world through science," said Joydeep Ganguly, director of the Biogen Foundation. "Our collaboration with the Kenan Fellows Program helps us to support an exceptional network of educators who are working to bring hands-on STEM programming to students across the state."
The Kenan Fellows Program fosters collaboration between STEM professionals, philanthropic organizations, universities, museums, businesses, and industries across North Carolina to inspire future generations of great thinkers, leaders, and inventors. The centerpiece of the program is the five-week teacher internship in which educators learn from experts in industry and research settings. Gaining real-world experience with the guidance of a mentor, teachers transfer relevant information back to their students and develop effective educational resources and programs that are shared with other educators and used in classrooms, school systems and communities throughout the state and beyond.
"The success of our program depends on the generous support of our collaborators," said Elaine Franklin, director of the Kenan Fellows Program. "The Biogen Foundation has been one of our strongest champions. Their support provides an invaluable service to our teachers and their students."
About the Biogen Foundation: The mission of the Biogen Foundation is to improve the quality of people's lives and contribute to the vitality of the communities in which Biogen operates. The Foundation is committed to sparking a passion for science and discovery, supporting innovative STEM initiatives, and strengthening efforts to make science accessible to diverse populations. Visit biogen.com/foundation to learn more.
About the Kenan Fellows Program: The Kenan Fellows Program was established in 2000 as a K-12 education initiative of the Kenan Institute for Engineering, Technology & Science at N.C. State University.