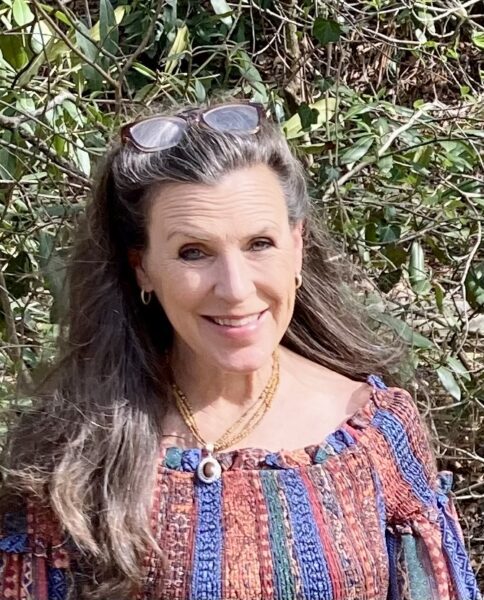 SANDY RIDGE, N.C. – Lisa Atkins, a fine and performing arts teacher, at Sandy Ridge Elementary School in Stokes County Public Schools has been named a 2022–23 Kenan Fellow. Her fellowship was made possible through a partnership between the Stokes County Farm Bureau, North Carolina Farm Bureau Federation, Ag in the Classroom, and the Kenan Fellows Program for Teacher Leadership at N.C. State University.
Atkins, who has been teaching for 25 years and has a Master of Arts in Teaching from Gardner Webb University, is among the 2022-23 cohort of 24 Kenan Fellows statewide. During the summer, she will intern with industry experts from the NC Farm Bureau, the Stokes County Farm Bureau, and local beef producers to learn all about the beef industry in North Carolina. Through this experience, she will create the content for a North Carolina Beef Ag Mag which can be digitally dispersed, printed, and distributed. The Beef Ag Mag will provide facts and activities allowing readers to develop an understanding of the state's beef industry. Beef cattle are raised in every county statewide with over 370,000 head grown.
Kenan fellowships are awarded through a competitive application process. As part of the fellowship, educators will attend a series of professional learning institutes focused on project-based learning, digital learning and leadership development. Teachers remain in the classroom while completing the yearlong fellowship. Educators who complete the program say they feel a deeper connection to their community and grow professionally as part of a statewide network of teacher leaders. As their leadership skills grow, Kenan Fellows lead pro-actively within their schools and districts. Many become empowered to influence and lead educational innovation at state and national levels.
"By interning in a local industry, Kenan Fellows gain valuable insights into the skills students will need to be successful in college and careers," said Elaine Franklin, director of the Kenan Fellows Program. "With the support of partners such as the Stokes County Farm Bureau and the North Carolina Farm Bureau, we are able to reach more educators in rural areas where teachers often have fewer opportunities for professional learning."