Mentor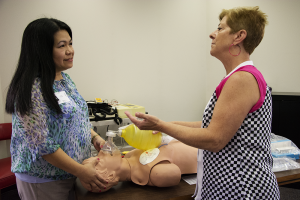 Building and sustaining partnerships is at the core of the Kenan Fellows Program. The centerpiece of the program is a five-week summer internship that gives Fellows the opportunity to learn from Mentors in laboratories and industries.
Together, Fellows and Mentors develop a strategy for turning the internship experience into valuable teaching tools that can be implemented in their classrooms as well as shared with other teachers across the state and nation.
This unique collaboration offers a valuable experience not only for the Fellows but also for the Mentors, who gain a stronger understanding and appreciation of the K–12 education profession.
**To learn more about serving as a Mentor, click the button below and fill out the contact form. Please select "Become a Mentor" under the Category tab.