RALEIGH, N.C., Feb. 20, 2013 — Two Kenan Fellows will take the national stage this spring at two different educational conferences.
National Council for Teachers of Mathematics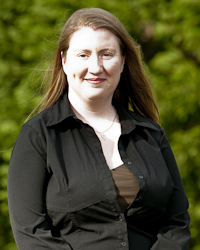 Allison George is slated to present at the National Council for Teachers of Mathematics Conference 2013 Annual Meeting & Exposition on April 17-20 in Denver, Co. The organization touts it as the nation's largest math education event.
Math teachers from across the country attend the conference to hone their teaching skills, learn about the latest techniques and hear from innovative teachers and experts in math education.
'Learning to Fly'
Ms. George, who teaches math at RJ Reynolds High School in Winston-Salem, will be leading a session on "Flying through the Common Core: Aviation-Based Lessons for Integrated Mathematics."
Her workshop draws from her externship experience as a NASA Flight Fellow through the Kenan Fellows Program at Guilford Technical Community College where she partnered with educators and trainers to see first-hand the STEM skills necessary to succeed in aviation.
She will share materials she created as a result of her externship and guide participants through inquiry-based lessons while showing them how to create their own.
National Conference on Science Education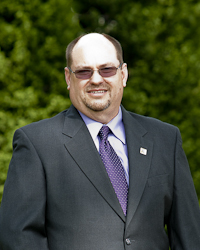 Bruce Bridges is scheduled to present at the 2013 San Antonio National Conference on Science Education on April 11–14. This year's theme is "Next Generation Science: Learning, Literacy, and Living." The conference will focus on Next Generation Assessments, Next Generation Elementary Science, Next Generation Special Populations, and Next Generation Technology.
Team Teaching
Mr. Bridges teaches science at Crest Middle School in Cleveland County. He is scheduled to present on "Team Teaching in the Science Classroom" along with fellow Crest Middle School teachers Brian E. Soash and Beverly S. Owens. Their session will cover methods of team teaching and how science teachers differentiate instruction to meet the needs of all learners.