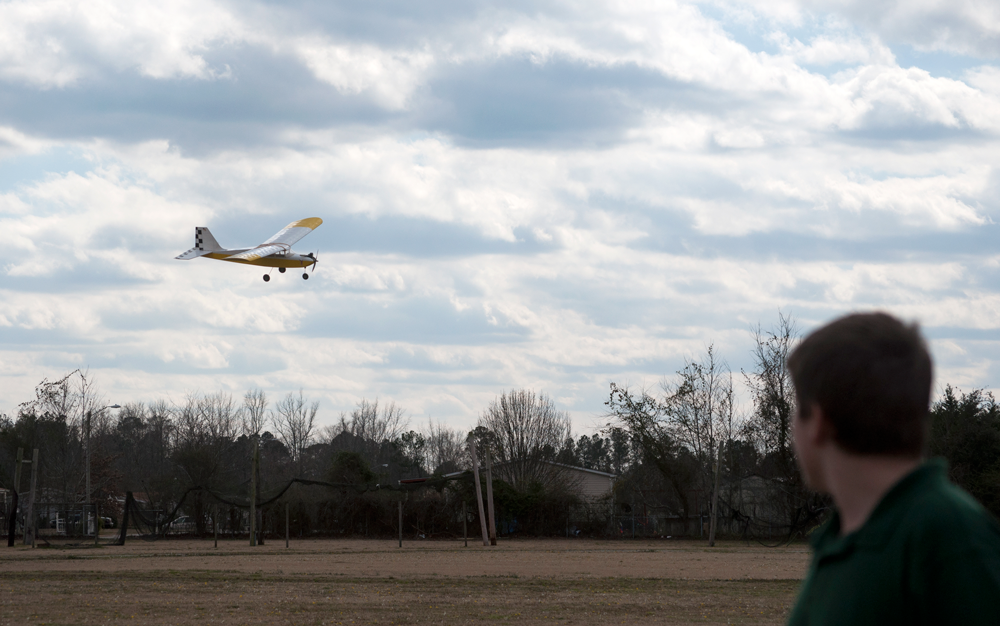 NEW BERN, N.C. — Fellow John Scarfpin's eighth-grade students at West Craven Middle School launched their class-built RC Airplane on Friday, March 1, 2013.
Mr. Scarfpin who teaches math and science at West Craven Middle developed lesson plans that brought airplane manufacturing into his classroom as part of the 2013 Class of the Kenan Fellows Program. His Fellowship was funded by a NASA Flight Fellowship grant and was operated in partnership with Spirit Aerosystems.
Learning to Fly
The students gathered on the school's outdoor sport's field to watch their airplane take flight with help from members of The Southern Air RC club. They had the plane painted to match the school colors and named it Wildcat 1 after their mascot.
West Craven Middle Principal Francis M. Altman III, Craven County Schools Superintendent Dr. Lane B. Mills and Chris Bailey, the county's Director of Career and Technical Education joined the students to watch the plane's inaugural launch.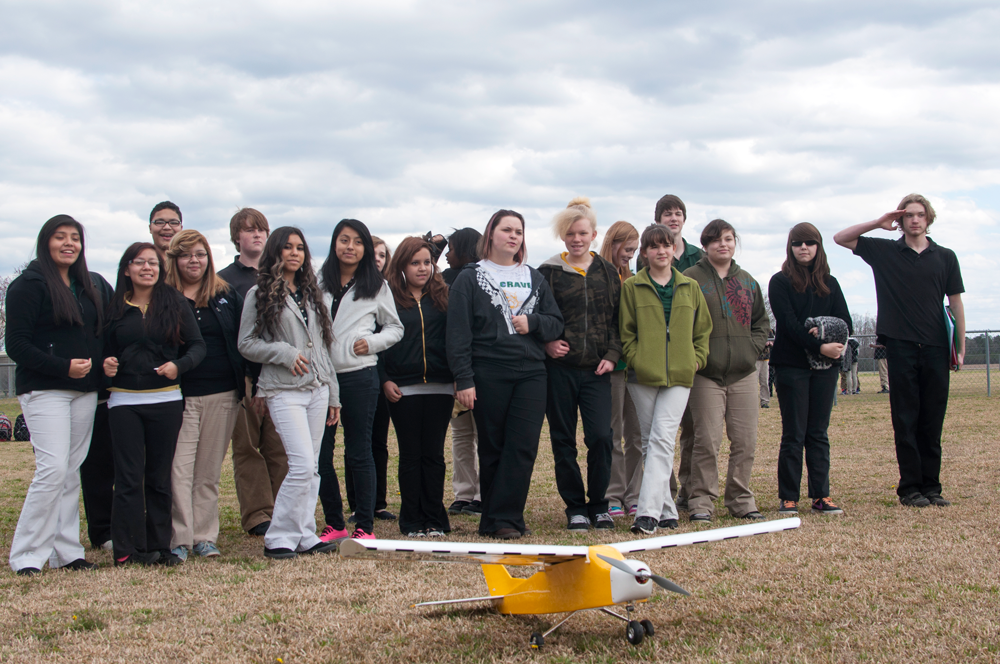 The gathered crowd "ooh"ed and "ahh"ed as the yellow airplane soared above the middle school and made a safe landing. In that moment, all of the students knew their hard work had paid off.
Community Support
"Through partnerships with industry and community businesses we are working to provide unique opportunities for our students," Mr. Scarfpin said. "Our goal of providing opportunities like this one is to excite the students about careers involving Science, Technology, Engineering and Math. By beginning in middle school we are building a strong foundation so the students will be well-prepared as they enter college and the workforce."
The project was made possible with the support of STEM East, the Golden LEAF Foundation, Spirit Aerosystems, the Kenan Fellows Program and GBI Hobbies, a premier hobby shop in Havelock.
This fellowship project was sponsored by a NASA grant.
Media Coverage
ABC News 12 in New Bern covered the airplane launch. Watch their report here.
See pictures from the event on Facebook.