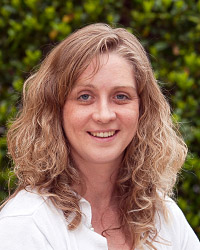 LENIOR, N.C. — Kenan Fellow Amy Bradley, Director of the Patterson Science Center, has been awarded six grants in five months totaling $65,894. The Patterson Science Center is a stand-alone science facility operated by the Caldwell County Schools on the campus of Patterson School.
Students in grades K-12 visit the center to engage in age-appropriate, hands-on activities and studies in STEM.
Ms. Bradley said the grants will help the center with various activities including separate summer camps for teachers and students as well as help to build the center's infrastructure.
"We are a grant funded department. We do not receive money from the state or county as of yet," she said. "Therefore in order to serve students to the fullest, we need to keep obtaining grants. This just helps us with our mission to educate students in the Science, Technology, Engineering, Art and Math curriculum."
Below are details about the grants and how they will benefit the center.
Two student summer camps will be offered:

Children in grades 3-8 will learn the engineering design process to help them explore ways to find a solution.
Rising 6-8 grade students will explore real-world engineering applications by designing pasta bridges, a community that runs on renewable energy and more.


Two teacher summer camps will be offered:

Middle school science and Project Lead the Way teachers will visit Sturgeon Farm and Greer Labs as well as practice hands-on classroom activities to discover the connection between biotechnology and agriculture.
Middle and elementary school teachers will investigate the engineering design process, explore STEM activities focused on NC Essential Science Standards, get a primer on grant writing and more.


The center also plans to install a challenge course to be used for team-building exercises and help in teaching the essential standards in physical science and physics.

Finally, the center plans to open a lab for conducting weather, water and biological studies as well as install two weather stations. It also plans to partner with Appalachian State University for an on-site MET Tower or wind turbine.
The grants were awarded by the following organizations:
Bright Ideas Grant: Agrobacteria: What Do Biotechnology and Agriculture Have in Common? $1500
Blue Ridge Impact Grant: Challenge Course: $21,000
Google Tides Foundation Grant: $37,394
Education Foundation of Caldwell County: Renewing Minds and Energy: Promoting Excellence in Science Teaching $2000
Education Foundation of Caldwell County: STEM….Stop, Think, Explore, & More $2000
Education Foundation of Caldwell County: Tom Dula: Friend or Foe? $2000
For more information on the Patterson Science Center, visit the website.
Professional Development Sessions
On a separate note, Ms. Bradley is leading three professional development sessions for Caldwell County teachers on "Science and Literacy: A Symbiotic Relationship!," "STEAMing up the Valley," and "What Can Patterson Science Center Offer to You?"