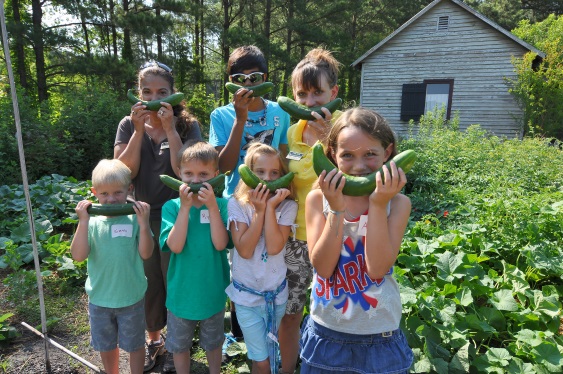 Interning at the Cape Fear Botanical Garden in Fayetteville offered me numerous opportunities to learn and grow as an educator. During my time at the garden, I planned lessons, wrote a grant and helped facilitate camps and field trips for children.
I especially enjoyed working with the children who attended the summer programs. We had an amazing time searching for frogs and toads, catching butterflies and insects, picking herbs, flowers, and vegetables, and hiking on the nature trails.
Helping with the "Nature Tales" program was a special highlight. I taught two sessions titled, "Noisy Insects" which featured a live Madagascar Hissing Cockroach.
These experiences enlightened me to the value of incorporating live animals and insects into my lessons. Seeing the children react to the hissing cockroaches reminded me of the importance of having engaging lessons.
I am grateful for my mentor, Sherry Carpenter, and the staff at the Cape Fear Botanical Garden for a wonderful summer experience. Because of my internship, I will be adding new curriculum in my classroom that includes an integration of math lessons, vermicomposting, and even hissing cockroaches.
Carmen Psaltis teaches at Western Harnett Middle School. Her internship was supported by the National Science Foundation Robert Noyce Teacher Scholarship Program.