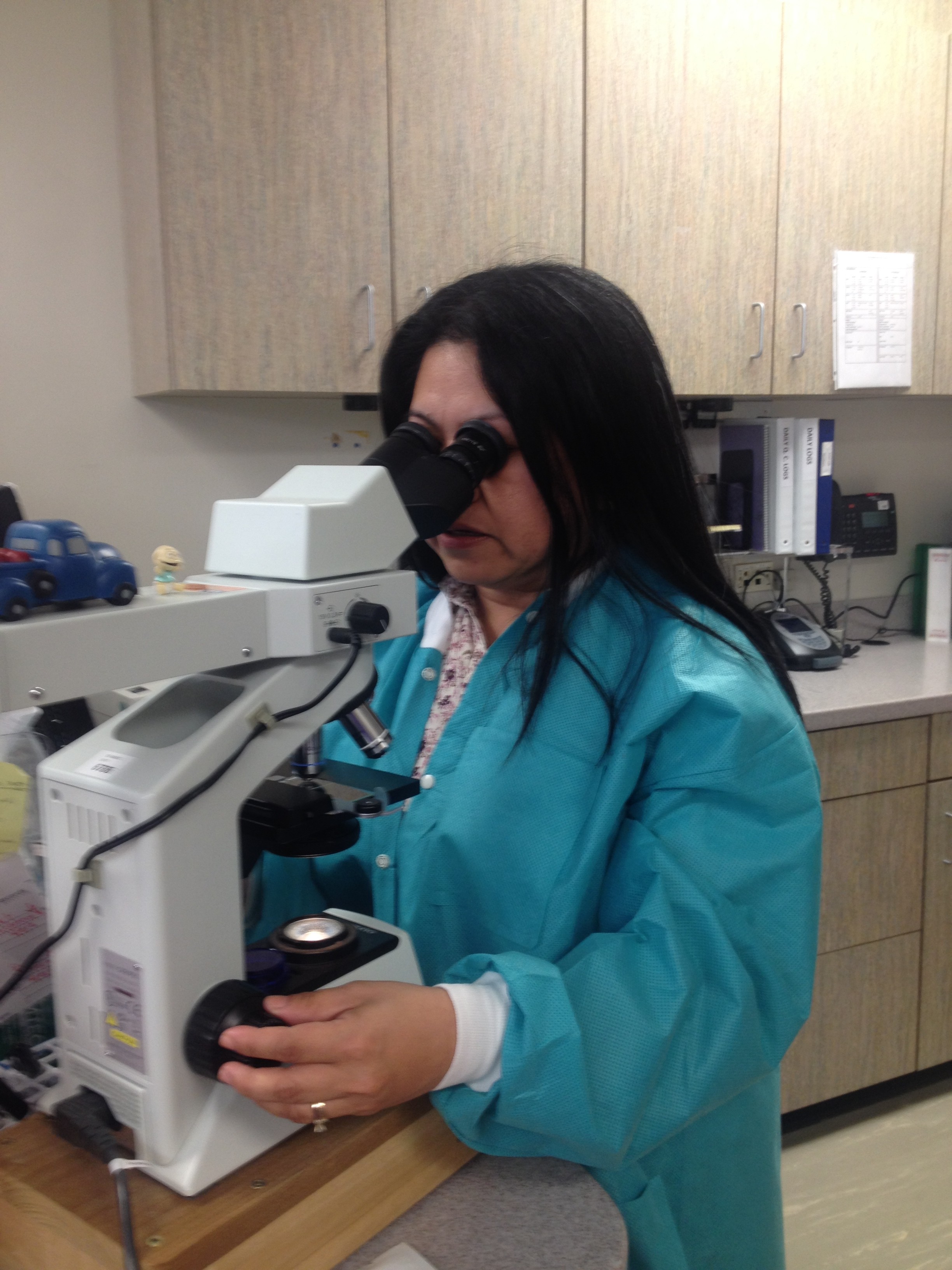 The professional development I received through the Kenan Fellows Program along with my internship at the Southern Regional Area Health Education Center made for an unforgettable summer.
My internship at the Southern Regional Area Health Education Center (SR-AHEC) in Fayetteville gave me a "real-world" view of the inner-workings of the health care industry. During my time at the SR-AHEC, I shadowed lab workers and saw doctors participating in "grand rounds" at the Cape Fear Valley Medical Center.
It was so cool and so surreal for me, as a science teacher to sit with the doctors during the medical rounds. What an amazing experience to see how the doctors work together in analyzing and diagnosing a particular disease or health condition.
This internship experience has provided an excellent idea for me to integrate health literacy into my eighth-grade science curriculum. Specifically, this fits into the curriculum on analyzing data to determine trends and how infectious diseases might spread. Now that school is back in session, I will use this real-world experience to challenge my students to think like health providers by putting themselves in the roles of doctors, nurses and even to think differently as health consumers and patients.
I also have plans to extend this experience beyond my classroom and collaborate with my colleagues on innovative ways to integrate real-world science, technology, engineering and math (STEM) in our curriculums across the different subject areas and grade levels in our school and eventually in our county and across our state.
2014-15 Kenan Fellow Aticila Mormando teaches at East Hoke Middle School. Her mentor was Karen Mantzouris of the Southern Regional Area Health Center in Center. The National Science Foundation Robert Noyce Teacher Scholarship Program supported her fellowship.