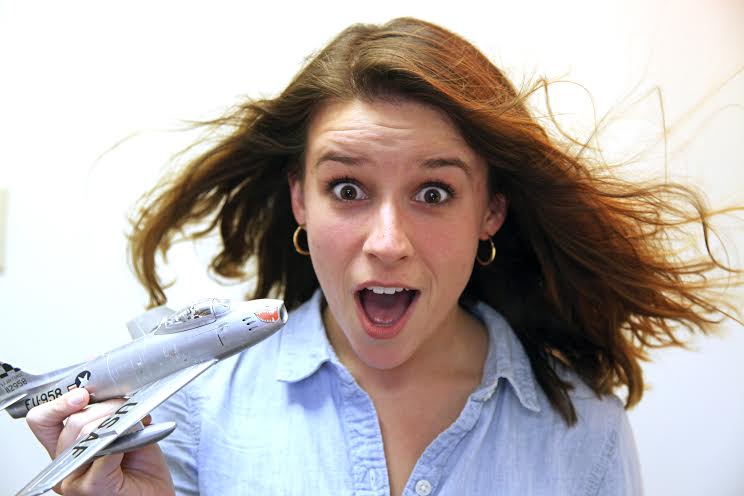 As an elementary school teacher, I realize how important physics really is and how much I really do love learning how things work. I constantly encourage my students to ask questions and figure out the why and how of things.
This summer, I was able to practice what I preach.
I interned as a Kenan Fellow with the NC Science Festival on an elementary school program about the physics of flight. It has been an unexpected yet wonderful experience especially working with my mentors ─ Jonathan Frederick, the director, and Marissa Hartzler, the statewide programs coordinator for the NC Science Festival. Their limitless creativity is so inspiring!
Our goal is to extend the NC Science Festival's reach to not only schools, but to libraries and clubs by creating a set of lessons to teach young students about flight. While we took a scientific spin on the topic, we also considered the rich history our state has with flight.
I reached out to libraries across the state, learning their needs in programming for the NC Science Festival. I wrote lessons, both science and literacy focused, so that teachers can have these resources at their disposal. I also prototyped paper airplanes and other paper aircraft to see how our project ideas will come together for students.
I learned a lot, and not only in regards to flight. I learned about professionalism, how to work with a wide array of people, and increasing community engagement by networking. I'm excited to continue my connections with people at places like the Carolinas Aviation Museum, NC Library Services, and the Wright Brothers Memorial.
I have a fresh perspective on what it means to really engage my students. I've seen firsthand the effectiveness of getting kids to create and do, not just "sit and get" their information, and between my previous classroom experiences and this summer's Kenan Fellows Program experience, I'm more cognizant of how imperative it is to grab students with science.
Allison Stewart teaches at FPG Bilingüe Elementary School in Chapel Hill-Carrboro. Her Kenan fellowship project, "The First in Flight Challenge" was supported by the NC Space Grant.