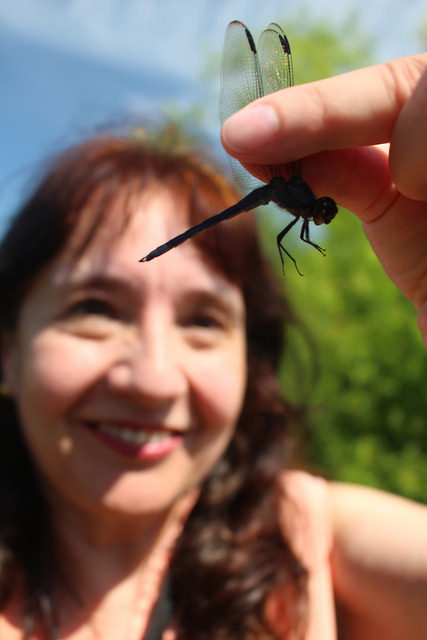 Laura "Juliana" Thomas, a 2014-15 Kenan Fellow, has been awarded the 2018 Presidential Award for Excellence in Mathematics and Science Teaching (PAEMST). She is only one of two educators in North Carolina to receive this year's award, and she is the fourth Kenan Fellow to have received this honor.
Thomas has been teaching for 32 years and currently teaches sixth-grade science at The Exploris School in Raleigh. As a Students Discover Kenan Fellow, she interned at the NC Museum of Natural Sciences and was part of a team that designed citizen science lessons for students to collect fossil shark teeth data. Thomas and her students have presented on their work at several conferences including the Bridging the Gap and NC Conference for Teachers of Mathematics.
Currently, Thomas coaches Wake County teachers in leading citizen science after-school programs. She earned a B.S. in biology from the Universidad Nacional de Colombia and completed a master's degree in biology at the Universidad de Los Andes in Colombia. She obtained her science teaching certification at North Carolina State University.
PAEMST is the highest recognition that a K-12 math or science educator may receive for outstanding teaching in the U.S. As many as 108 teachers are recognized each year, according to the PAEMST website. Presidential Awardees receive a certificate signed by the President, a trip to Washington D.C. to attend a series of recognition events, professional development opportunities and a $10,000 award from the National Science Foundation.
Awardees also join an active network of outstanding educators from throughout the nation, the PAESMST website said. Since 1983, more than 4,700 teachers have been recognized for their contributions in the classroom and to their profession. Awardees serve as models for their colleagues, inspiration to their communities, and leaders in the improvement of mathematics and science education.