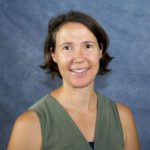 I started my internship at TekTone not knowing what to expect. Three weeks later, I understand the engineering design, prototyping, production, sales and marketing of electronic products. TekTone develops, produces, and sells intercom and nurse call products for use in hospitals, assisted living, and nursing homes.
They are a small, family-owned company and employ about 100 people. The diversity of interests, education, and skills really hit me– as well as the similarities. In spite of peoples' backgrounds, there are two job skills that are necessary for every department: the ability to communicate well and the willingness to learn on the job.
My experience at TekTone has taught me two major things: First, building community in a business is important in terms of retaining people and ensuring a good product. Second, manufacturing companies seek to hire people who are adaptable and can communicate effectively. These two lessons tie in with my classroom goals, and I think it's so important to make the connections between school and the rest of our lives- the things we establish as values in education are also valid in companies with adults!
The community at TekTone is warm and well-connected; people working in production know and talk to people working in engineering, and the conversations help improve the feeling of agency as well as the product. The sales and tech support teams talk with engineers in production and in development so they can train the end-users in the products. The amount of communication between people and between departments supports the mission of the company.
It has been a pleasure to work at TekTone this summer; the employees have been gracious, showing me what they do and allowing me to join in. I have learned so much about research and development, as well as manufacturing and sales processes, and this insight is so important to share with my students as they prepare for adulthood.
Amanda Clapp is a 2019-20 Kenan Fellows. She teaches at The Catamount School, which part of Western Carolina University and Jackson County Schools. Her fellowship is supported by a grant from the Appalachian Resource Commission.