CHARLOTTE, N.C. – Four Charlotte-Mecklenburg Schools (CMS) educators have been selected for the prestigious Kenan Fellows Program for Teacher Leadership and will bring career connected learning back to their classrooms, after a three-week summer internship. The four teachers come from primary and secondary schools and are forming a Teacher Leader Cluster (TLC).
The CMS teacher leaders are among 27 Kenan Fellows from across the state who have been awarded 2019-20 fellowships. The TLC model partners Kenan Fellows with the school district's administration to form a teacher leadership team that works to solve a district problem. A partnership between The Belk Foundation, CMS and the Kenan Fellows Program has made this initiative possible for the third consecutive year. The teachers will intern this summer in local businesses to make connections between knowledge and skills taught in schools to those practiced in the workplace. They will be paired with experts in local industries including engineered entertainment and automation and high-tech manufacturing. The internship is the centerpiece of the program and is supported by 80 hours of professional development that focuses on building leadership skills and instructional strategies for integrating data literacy, and digital and project-based learning.
"CMS students will, no doubt, benefit when the Kenan Fellows bring their industry experiences and connections to the classroom," said Johanna Anderson, Executive Director of The Belk Foundation. "By 2020, North Carolina will have more than 470,000 job openings related to STEM. This year's four CMS Kenan Fellows are committed to ensuring students experience learning in a way that is connected across grade levels and to the needs of our rapidly changing economy."
Developing high-quality project-based learning lessons that will vertically align with work-based skills is a key district-wide need, identified by CMS. In addition, past CMS Fellows will serve as mentors for the new CMS Fellows, meeting them throughout the year and guiding their work.
"This project enhances the leadership capacity of CMS through the development of strong teacher leaders that can help advance school and district initiatives," said Elaine Franklin, director of the Kenan Fellows Program. "We are grateful for the continued support of the Belk Foundation and CMS to grow the network of effective teacher leaders across the district."
The four Kenan Fellows are: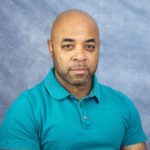 Keith Burgess of Druid Hill Academy will partner with Mark Rohlinger of Bosch Rexroth for a project entitled, "Driving Students Toward Increased STEM Knowledge."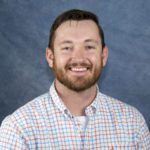 Robert Butts of Hopewell High School will partner with Dawn Braswell of Siemens for a project entitled, "Engaging Energetically with Students."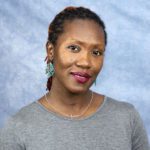 Nikki Curry of Olympic High School will partner with Shannon Davis of Carowinds for a project entitled "Fun STEM Learning."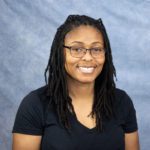 Tawander Whittington of Renaissance West STEAM Academy will partner with Clifton Vann of Hyde Park Partners for a project entitled, "Providing Students with STEM Advantage."
#####
About the Kenan Fellows Program for Teacher Leadership: The Kenan Fellows Program is funded by the generous support of its many corporate, education and foundation sponsors. Established in 2000, the program is a K-12 education initiative of the Kenan Institute for Engineering, Technology & Science at N.C. State University, and is the largest (science, technology, engineering and math) STEM-focused teacher leadership program in North Carolina. Visit kenanfellows.org to learn more.
About The Belk Foundation: The Belk Foundation is a Charlotte-based family foundation that supports public education by strengthening teachers and school leaders, and ensuring that students are achieving on or above grade level by the third grade. Now in its fourth generation of family leadership, The Belk Foundation serves as the public expression of gratitude and commitment shown by the family that created the Belk department store organization. The Belk Foundation had assets of more than $49 million as of March 31, 2019. Since 2000, The Belk Foundation has invested more than $49 million in our community. More information is available at www.belkfoundation.org.