The 2022 Kenan Fellows Program for Teacher Leadership Summer Professional Learning Institute in Cullowhee brought together the 2022-23 cohort of 24 Kenan Fellows for five days in June.
The week-long residential institute featured a series of workshops designed and facilitated by Kenan Fellows alumni. Topics included strategies for social and emotional learning, grant writing, leadership building, tech tools for education, and more. Below is a collection of photos and stories from the week. The sessions are designed to elevate teacher leader voice and empower educators to lead beyond their classrooms and school districts.
Session: The Motivation, Environment and Mindset of the Maker Movement in Education
Alumnus Beth Campbell led a session on the Motivation, Environment and Mindset of the Maker Movement in Education that incorporates design thinking and learning through doing. Below Biogen Foundation Kenan Fellows Dorothy Holley, Cherily Murray (left) and Leslie Aguirre (middle), as well as Dogwood Health Trust Kenan Fellow Nichole Efird (right) are shown designing stamps that depict their teacher leadership journeys.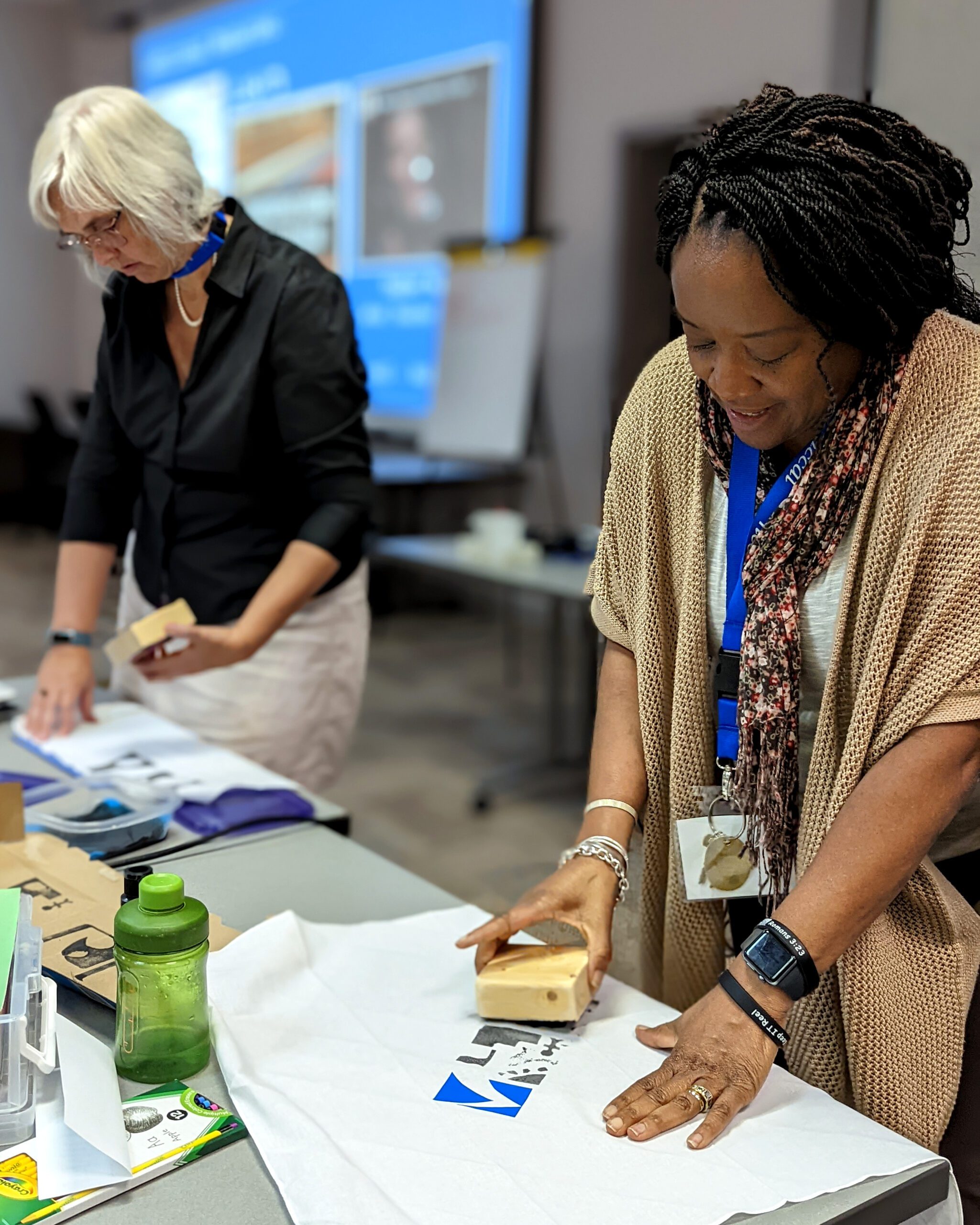 ---
Session: Conversation Starter-Your Role in Diversity, Inclusion + Equity
Alums Dr. Jamie Lathan and Al Donaldson led a session on how self-reflection and open discussions on diversity, inclusion and equity (DEI) can help teacher leaders create opportunities for others to engage in important dialogue.
---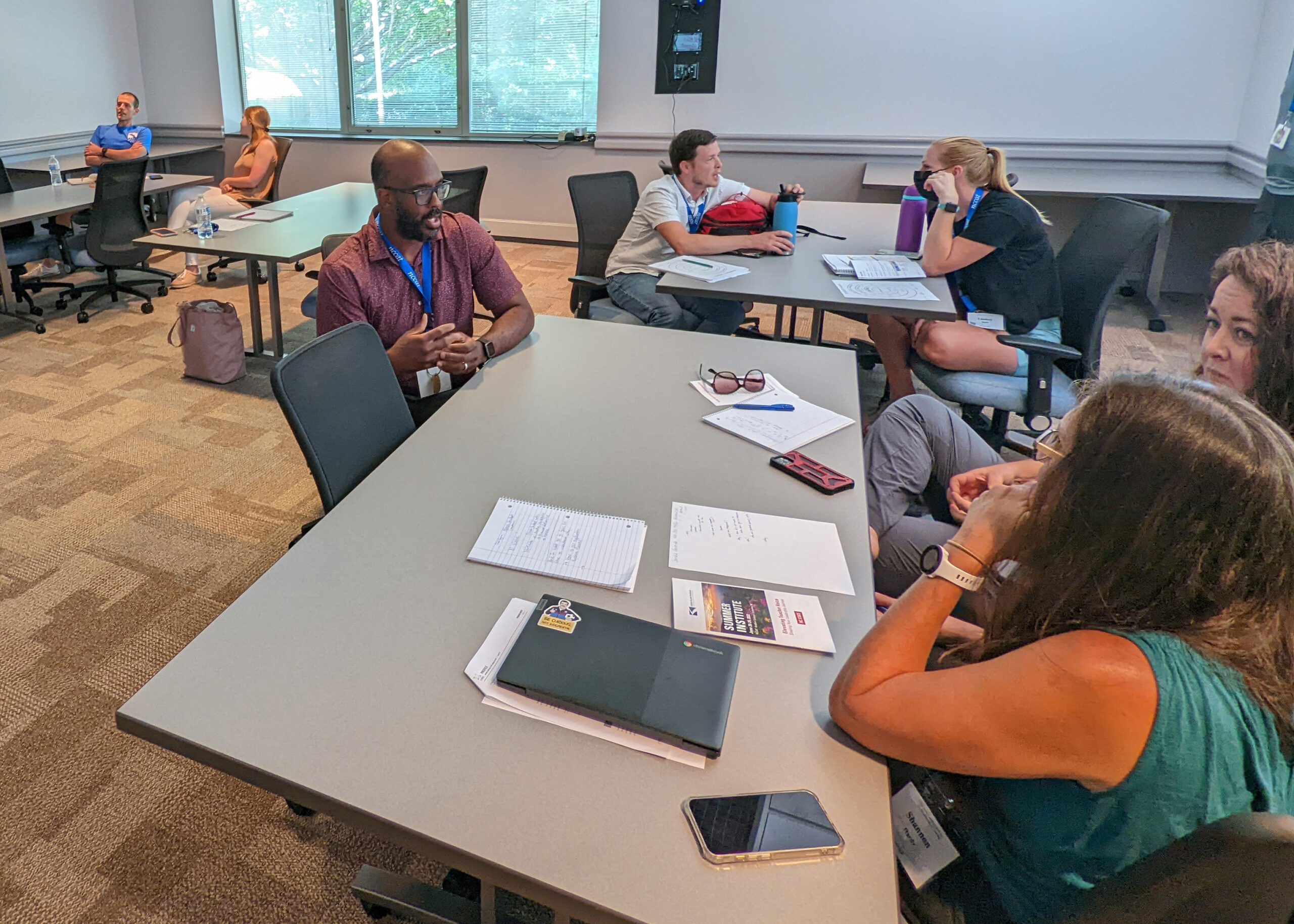 ---
GooseChase Scavenger Hunt
Kenan Fellows participate in a scavenger hunt that begins with a lecture on Cherokee history and heritage and biodiversity in Western NC at Judaculla Rock. The scavenger hunt builds collaboration and leadership skills and provides the educators with resources that they can bring back to their classrooms.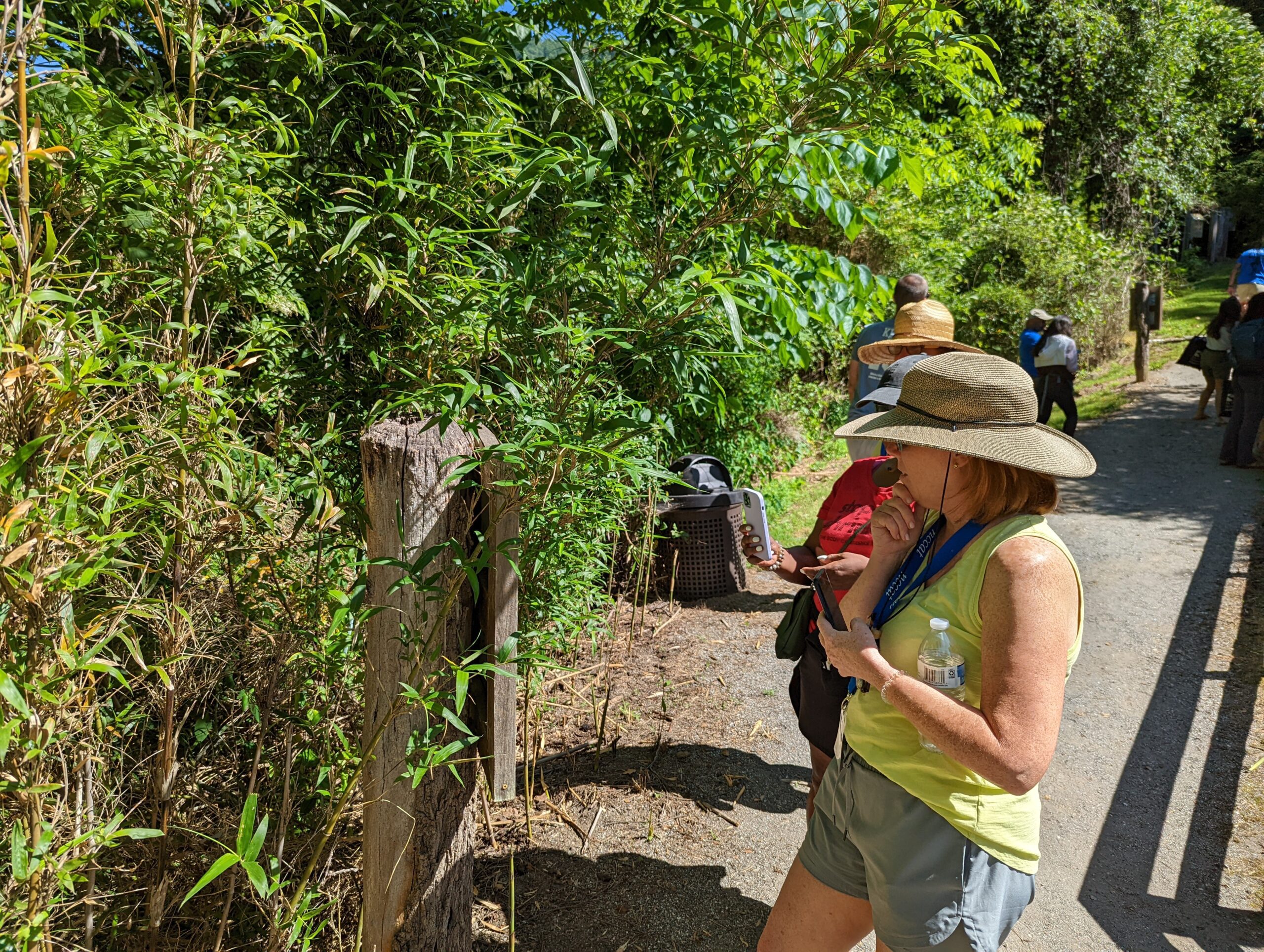 ---
Graffiti Wall and EdCamp
The final full day of professional development is designed to give Kenan Fellows a chance to reflect on what they have learned and what they plan to take with them on their fellowship journeys. Fellows use graffiti-style art to envision how they wish to shape their professional futures and choose their own professional development topics to reflect on during EdCamp.