ASHEBORO, N.C.—Kenan Fellow Mindy Thornlow shared her experience interning with the Randolph Electric Membership Corporation in the Re-Connect Podcast. Randolph EMC produces the podcast to stay connected with its members.
Nicole Arnold, communications and public affairs manager for Randolph EMC, interviewed Thornlow for the Sept. 1, 2022 episode.
Thornlow teaches science at Trinity High School in Randolph County Schools. Her 2022-23 Kenan fellowship was supported by Randolph EMC and the North Carolina's Electric Cooperatives.
In the podcast episode, Thornlow reflects on the three weeks she spent at the Randolph EMC where she learned about the electric cooperative business model and explored local career pathways for students.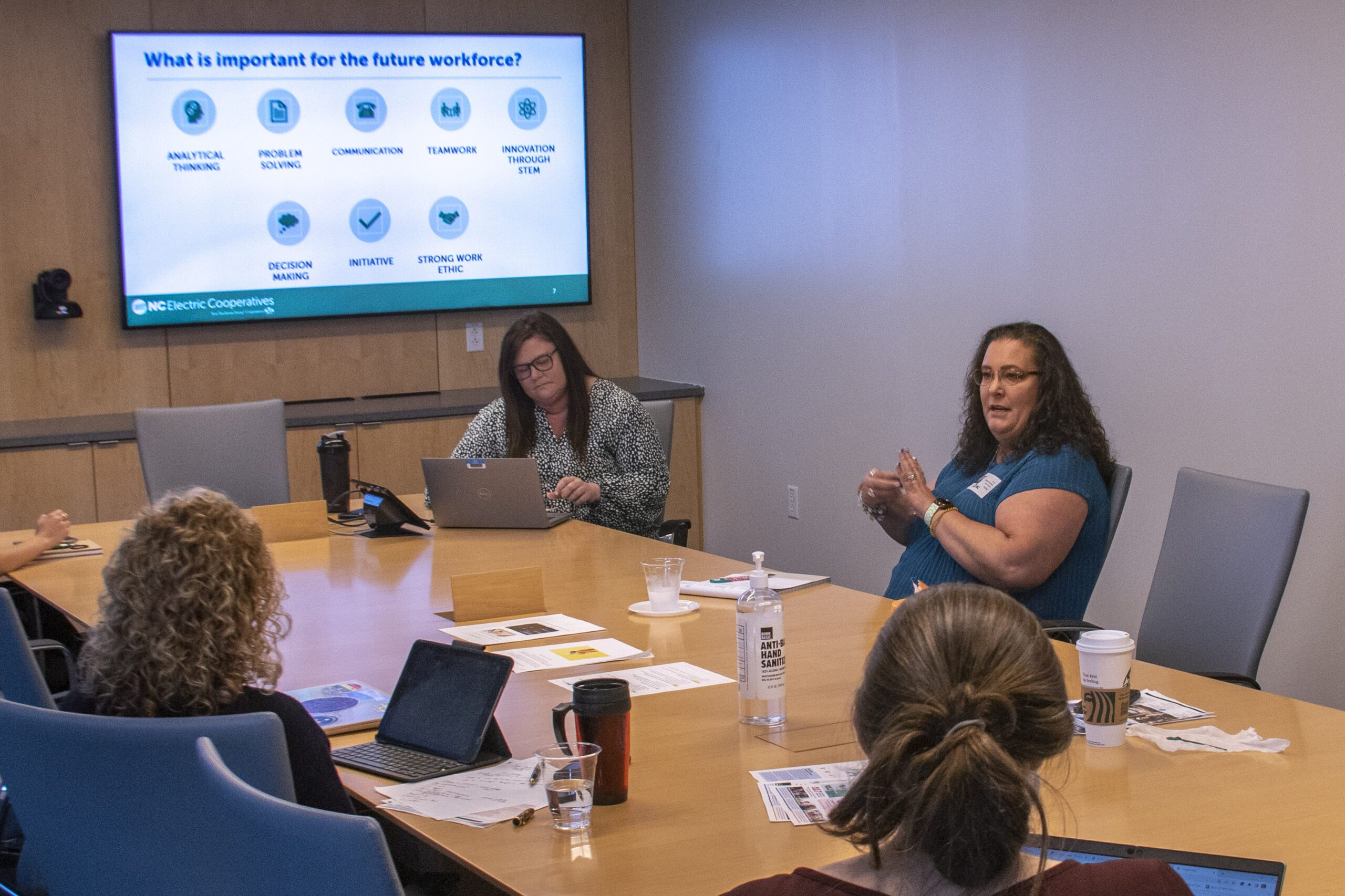 Kenan Fellow Mindy Thornlow got an inside look into the Randolph EMC model and learned which skills students need to succeed in the energy industry and what careers are available in their local community. Photos provided by the Randolph EMC.