By Beverly Owens, 2021-22 Kenan Fellow
RALEIGH, N.C.⸺For the past five years, the Kenan Fellows Program for Teacher Leadership at N.C. State University has partnered with the Burroughs Wellcome Fund to support diversity, equity, and inclusion efforts in K-12 education.
There are eight Burroughs Wellcome Fund Diversity in Leadership Fellows who all have impacted their local communities in many positive ways. Fellows developed diversity audit resources used by school districts and nonprofit organizations and helped make STEM education and diversity, equity, and inclusion resources more accessible for students in rural communities.
Partnership for Inclusion in Education
This year's Burroughs Wellcome Fund Fellows, Paola De Avila and Eric Eaton, belong to the 2023-24 cohort of Kenan Fellows. Their goal is to integrate diversity, equity, and inclusion initiatives in their local communities through partnerships with nonprofit organizations.
Eric Eaton, an eighth-grade social studies teacher at Polk County Middle School in Polk County Schools, collaborated with Southern Appalachian Wilderness Stewards (SAWS). He aims to integrate wilderness/nature education into his school district and take his students outdoors to explore the world of wilderness stewardship. 
Eaton worked closely with his SAWS mentor, Leandra Taylor, to explore various resources, opportunities, and experiences related to protecting natural spaces and engaging students from underrepresented groups in environmental stewardship and outdoor recreation.
"This has been the summer of enlightenment," Eaton expressed. "I am seeing much more clearly the challenges underrepresented groups have in getting into career fields or even access to wilderness/outdoor opportunities. Even after 29 years of teaching, I am still a learner. I realized that a classroom does not have to have four walls."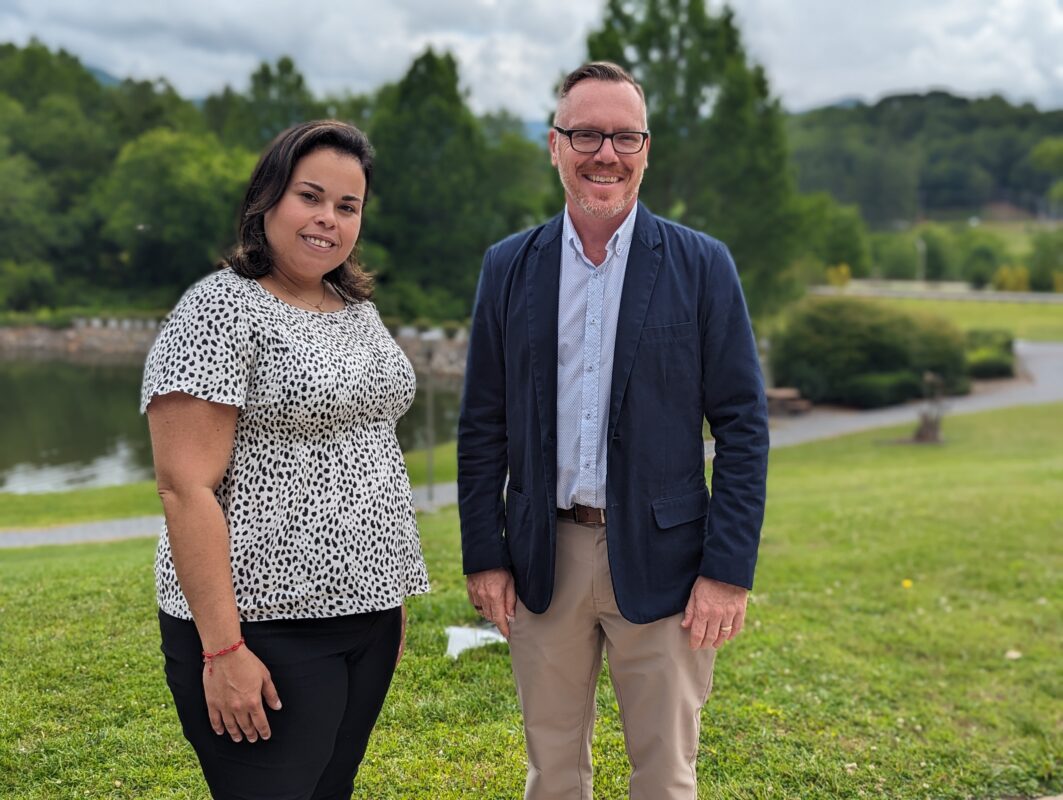 Paths to Wilderness and Conservation Careers
A focus of Eaton's internship experience has been on encouraging young people to explore the outdoors, engage in environmental stewardship, and consider career paths in wilderness and conservation fields. Eaton emphasizes that the most critical aspect is inspiring students from underrepresented groups to explore these career opportunities.
"As a middle grades educator, my role is to demonstrate to my students that there are numerous career opportunities available and various paths to success," Eaton stated. "It's essential to follow your passions rather than conform to someone else's expectations."
During his summer internship, Eaton had the opportunity to shadow two Park Rangers at Shining Rock and Linville Gorge Wildernesses. He learned about conservation and protection efforts like Leave No Trace and the Wilderness Act of 1964, which established the National Wilderness Preservation System.
Leandra Taylor, Eaton's mentor, expressed that facilitating connections between Eaton and SAWS staff members has enabled SAWS to advance its organizational objectives, including community outreach. Eaton has been working with SAWS staff to create curriculum guides for field trips and classroom visits. SAWS will share the resources with teachers and students to expand its outreach efforts.
Taylor stated, "We want students to learn about the full history of wilderness and conservation in America."
In reflecting on his experience, Eaton expressed, "I am looking forward to continuing to work with SAWS to develop materials and resources that will encourage engagement and access to wilderness and the outdoors for all people."
Inclusion in Multilingual Education
Paola De Avila, an English as a Second Language teacher at Southern Lee High School in Lee County Schools, completed a summer internship with LatinxEd to expand educational equity and opportunity for Hispanic educators and students in North Carolina.
De Avila benefited from the guidance of her LatinxEd mentor, Mirella Cisneros. De Avila set out to better understand 21st-century workforce skills and to develop creative ways to engage multilingual students in integrating their communities.
"My knowledge of career opportunities and workforce skills has changed. I learned about various workforce skills that I can implement in any setting to support the prosperity of Hispanics across North Carolina."

Paola De Avila, 2023-24 Kenan Fellow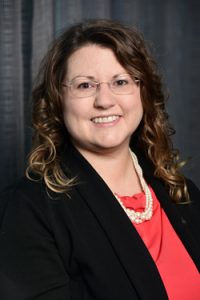 ABOUT THE AUTHOR
Beverly Owens, a 2021-22 Kenan Fellow, teaches 11th-grade chemistry at Cleveland Early College High School in Cleveland County Schools. She received the 2019 Burroughs Wellcome Fund Career Award for Science and Mathematics Teachers, a Fulbright Scholar, a Nat Geo Certified Educator, and a North Carolina Earth Science Teacher of the Year.