By Beverly Owens, 2021-22 Kenan Fellow
ASHEVILLE, N.C.⸺While interning with the Appalachian Sustainable Agriculture Project (ASAP) this summer, Holly Kolarova sought workforce education resources and ideas for community-building activities she could share with her students at Clear Creek Elementary School.
An English as a Second Language and Special Education teacher in Henderson County Schools, Kolarova spent three weeks shadowing ASAP employees and attending outreach events as part of her fellowship with the Kenan Fellows Program for Teacher Leadership at N.C. State University. Kolarova worked with her mentor, Danielle Raucheisen of ASAP's Growing Minds Program. ASAP is a nonprofit organization that connects farmers, markets, and supporters in local communities. Kolarova's budding partnership with ASAP has inspired new agricultural-related initiatives at her school.
"As a teacher, I am always looking for fun and engaging ways to teach my students," she said reflecting on her experience. "I believe students should be aware of the resources available right in their community."
Her students are now creating a vertical garden on the school grounds. Additionally, she is crafting professional development opportunities for her colleagues that center on ASAP's educational resources and strategies to engage students in health and agriculture initiatives.
Growing Classroom-to-Workforce Connections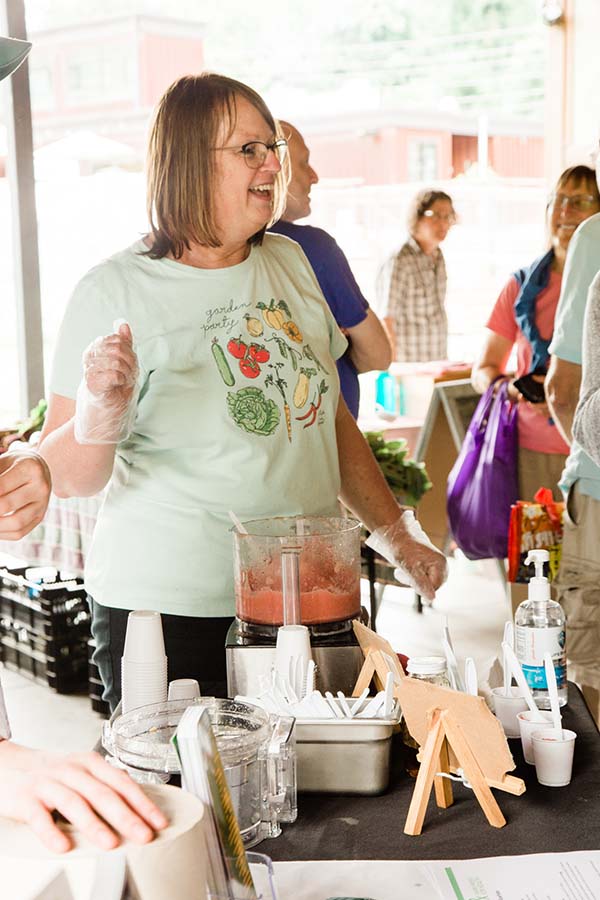 "One of my biggest takeaways from this experience has been that ASAP, through its Growing Minds program, has over 750 books in its lending library for teachers," she described. "Teachers have access to tons of lessons and resources and now that I know about them I plan to share them with educators in my district."
Kolarova is one of four Western North Carolina teachers honored as 2023-24 Kenan Fellows with support from the Dogwood Health Trust. The Fellows are developing learning resources and activities that bridge the gap between workplace skills and classroom curricula while introducing students to local career opportunities.
Amanda Corbitt, who teaches at AC Reynolds Middle School in Buncombe County, partnered with her mentor, Carol Steen from Biltmore Farms. Her experience allowed her to interact with employees at all levels of the company, gaining insights from the corporate office to hotel staff.
Corbitt expressed her gratitude, saying, "Everyone I met made me feel seen and heard. I had the privilege of meeting so many incredible people who shared a wealth of knowledge during this experience. From day one, I was taken aback by the positive and enthusiastic workplace culture. I kept so many notes about what I learned and am excited to return these insights to the classroom."
Empowering Students for the Future
Her internship at Biltmore Farms in Asheville affirmed her belief that implementing workforce preparation in her classroom can lead to career readiness for students.
"Thanks to this new connection with Biltmore Farms, I feel more confident providing relevant recommendations and resources for my students," Corbitt expressed. "So many young adults in our community are unaware of all the entry-level jobs that offer an opportunity for career growth and advancement. I hope to encourage my students to consider the potential for that 'short-term' job or internship to provide networking connections or a future career opportunity."
Kendra Hughes, a teacher at Eastfield Global Magnet School in McDowell County, is just getting started with her internship at Baxter in Marion. While she is still completing her internship, she is already planning a field trip to Baxter for her students.
Sharing her initial impressions, Hughes said, "I knew they made IV bags, but it is way deeper than that. They recycle 95% of their waste, and their wastewater management plant is amazing. I never thought I would say something like that. I am looking forward to completing my internship and am excited to share my experience with our students."
Encouraging Girls in STEM
Tammy Dayton, a fifth-grade teacher at Nebo Elementary School also in McDowell County, interned at Continental in Morganton. Dayton shadowed employees who work in automation, robotics, data collection, and analysis.
She was pleasantly surprised to see one of her former students working at Continental. "It was an indescribable moment. I was so proud of him," she recalled. Her former student even took part in her internship offering ideas on how she might implement an engineering lesson.
For her fellowship project, Dayton is collaborating with her mentor, Michelle Morris, to develop a community competition aimed at encouraging girls in STEM. Students will form teams tasked with designing, building, and coding robots using k'nex, a brand of interlocking and connecting toys. The students will then evaluate their designs for efficiency and smoothness of the ride.
Dayton drew inspiration for this lesson from her time learning about brake systems and suspension struts at Continental.
"Seeing firsthand the advanced technology and career opportunities available at Continental motivated me to bring real-life scenarios into my classroom," she expressed. "I cannot wait to share my experiences with my students and guide them through learning the engineering design process."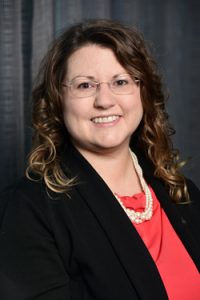 ABOUT THE AUTHOR
Beverly Owens, a 2021-22 Kenan Fellow, teaches 11th-grade chemistry at Cleveland Early College High School in Cleveland County Schools. She received the 2019 Burroughs Wellcome Fund Career Award for Science and Mathematics Teachers, a Fulbright Scholar, a Nat Geo Certified Educator, and a North Carolina Earth Science Teacher of the Year.