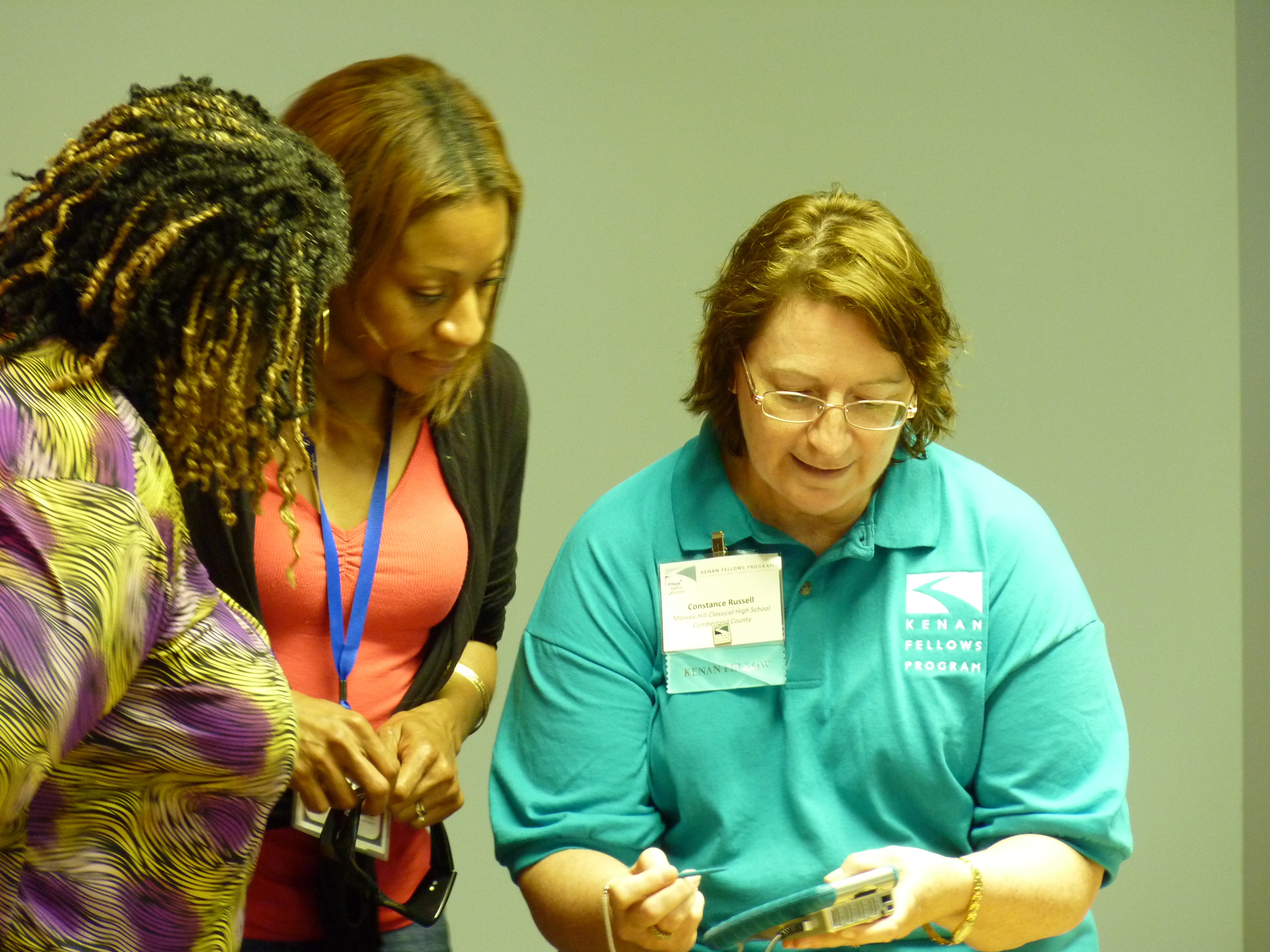 Fayetteville, N.C. — Three Kenan Fellows conducted a workshop on Friday, April 19 during the 2013 Excellence in Teaching Mini Conference at Fayetteville State University.
The conference focused on teaching science through hands-on learning activities at the elementary, middle and secondary level. The Kenan Master Teaching Fellows Helen Walker, Constance Russell and Dora Barron led pre-service teachers through a series of hands-on learning stations that demonstrated ways to teach the topic of motion to students in different grade levels and with learning styles.
The Fellows also discussed how their experience in the Kenan Fellows Program has shaped them as teachers. All three of the teachers are part of the Robert Noyce Scholarship Program facilitated through the National Science Foundation.
About the Fellows
Helen Walker teaches at Butner Primary School, Fort Bragg Schools
Constance Russell teaches at Massey Hill Classical School, Cumberland County Schools
Dora Barron teaches at Westover High School, Cumberland County Schools