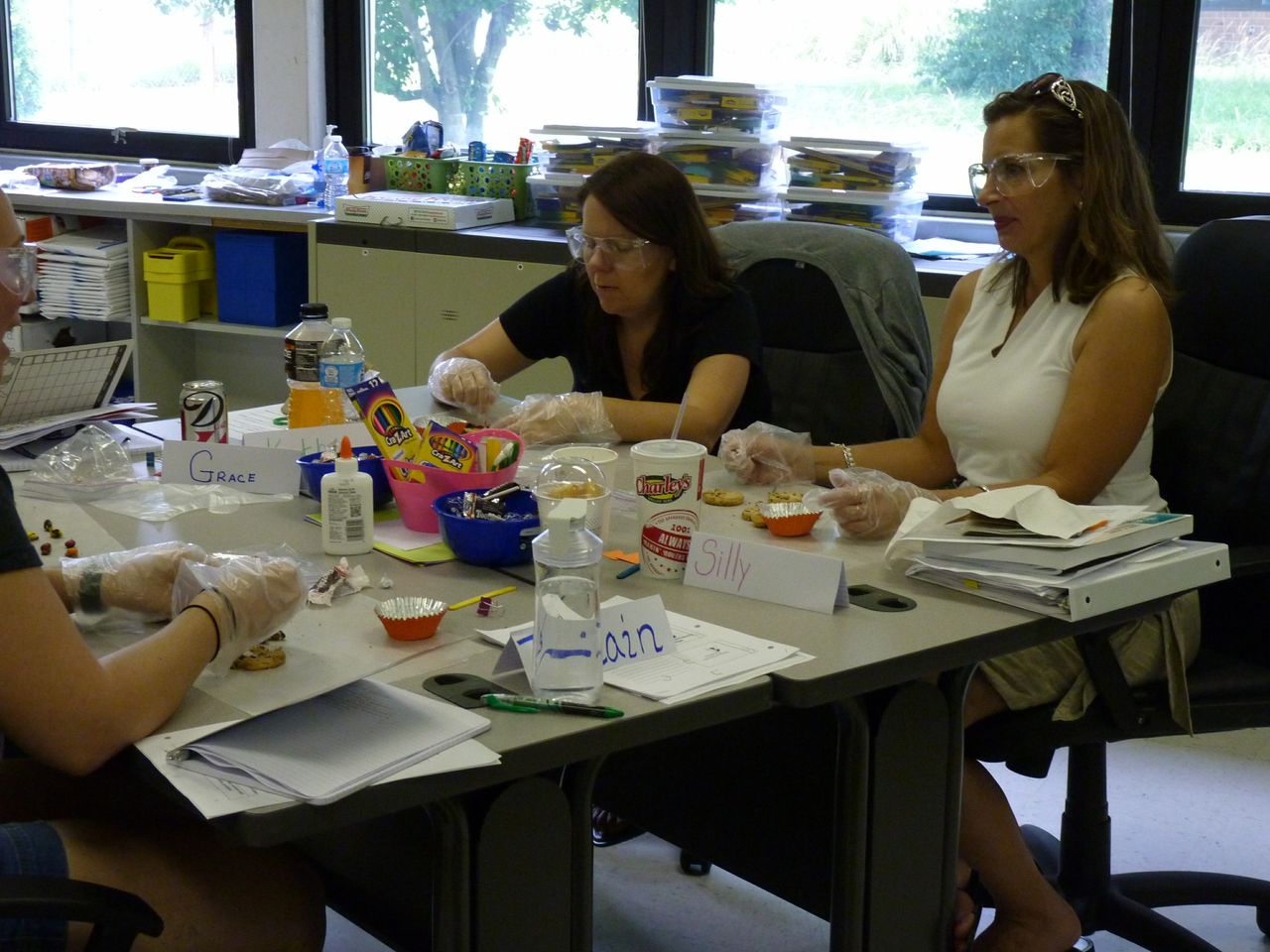 FORT BRAGG ─ Three Kenan Master Teaching Fellows conducted two days of professional development for a group of educators with the Department of Defense Education Activity (DoDEA).
On July 16-17, 2013, the Fellows covered various topics from classroom management to hands-on learning activities. A majority of the attendees were beginning teachers. All of them teach elementary students on Fort Bragg, a military installation southeast of Raleigh.
This summer, Kenan Master Teaching Fellows are fanning across the 11-county Base Realignment and Closure/Regional Task Force region providing professional development workshops to student and beginning teachers. The region includes Bladen, Cumberland, Harnett, Moore, Hoke, Lee, Montgomery, Richmond, Robeson, Sampson and Scotland counties.
NSF Grant
Kenan Master Teachers are offering the learning sessions as part of a National Science Foundation (NSF) grant to the Kenan Fellows Program.
The five-year grant from NSF's Robert Noyce Teacher Scholarship Program has allowed the Kenan Master Teaching Fellows Program to link experienced teachers with university, industry and community college researchers and to join with local stakeholders to build a sustainable education initiative in the region.
About the Fellows
The Kenan Master Teaching Fellows who facilitated the two-day workshop on Fort Bragg are:
• Constance Russell, Massey Hill Classical High School, Cumberland County Schools
• Helen Walker, Butner Primary School, Fort Bragg Schools
• Dora Barron, Westover High School, Cumberland County Schools
Photo by Craig Tucker: Fort Bragg elementary school teachers conduct a hands-on learning project shown to them by Kenan Fellows Master Teachers.