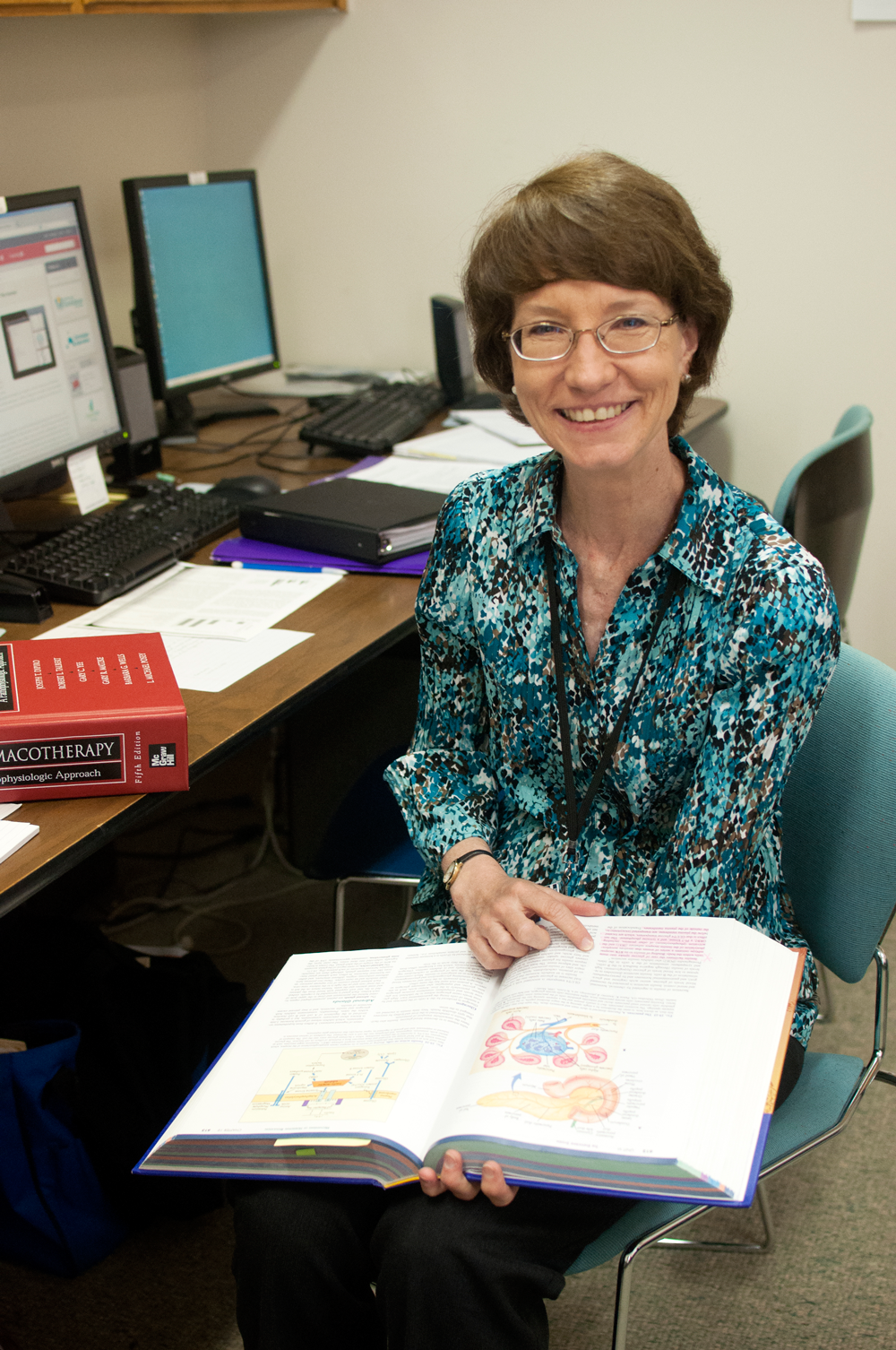 2013-14 Kenan Fellow Anne Pittman ─ a teacher at Duplin Early College High School ─ spent part of her summer seeing the inner workings of a community hospital.
Her mentor was Krista Horne, the Director of Patient Care Services and Education at Vidant Duplin Hospital in Kenansville. NASA and Duplin County Schools sponsored her Fellowship.
Ms. Pittman shared her details of her experience at Vidant Duplin Hospital and ways she plans to fold what she learned into her coursework.
Which departments did you have a chance to explore during your time at Vidant Duplin Hospital?
A: The intensive Care Unit (ICU), Operating Room (OR), Respiratory, Pharmacy, Laboratory, Nutrition, Diabetes Education, Infection Control, Women's Center, Quality Control, Case Management, and Hospitalists (doctors and nurse practitioners).
How has this experience affected your teaching career?
A: I'm thrilled that I have learned about so many health science careers and resources that I will be able to link my students to, and I will be in a better position to advise them. I am learning a lot about technology and feel ready to implement and share new technologies with other teachers.
What was the most eye-opening experience during your time at Vidant Duplin Hospital?
A: It's hard to pick one thing. I just didn't know how bad some of the preventable health problems are in Duplin County, like pediatric tooth decay, diabetes, obesity, etc. Also I was very surprised at how difficult it was to read the medical terminology in an undergraduate nursing text when I was learning about diabetes and I wondered if my English as a Second Language (ESL) students feel that way in my science classes.
What careers have you learned about that you want to share with your students?
A: Respiratory therapist, nurse practitioner, nurse anesthetist, nutritionist, diabetes education specialist, case manager, dental assistant, pharmacy technician, lab technician, phlebotomist
How do you plan to incorporate this experience into your classwork?
A: We will do project-based learning (aka "learning by doing") on diabetes in Biology class that will include research, oral presentations to the class, creation of a product (ex. an app, game, video, etc.), educational presentation at an elementary school, and community education displays that can be placed in doctors' offices, the hospital lobby, library, etc.
When your students ask, "Ms. Pittman, what did you do last summer," how will you sum up your experience?
A: I worked as a Kenan Fellow at Vidant Duplin Hospital and used what I learned to create lessons for Biology class this year. I spent half a day in almost every area of the hospital. I even put on a gown and gloves and watched three surgeries.
*Photo by Amneris Solano: Anne Pittman reads from a text on anatomy and physiology at Vidant Duplin Health.