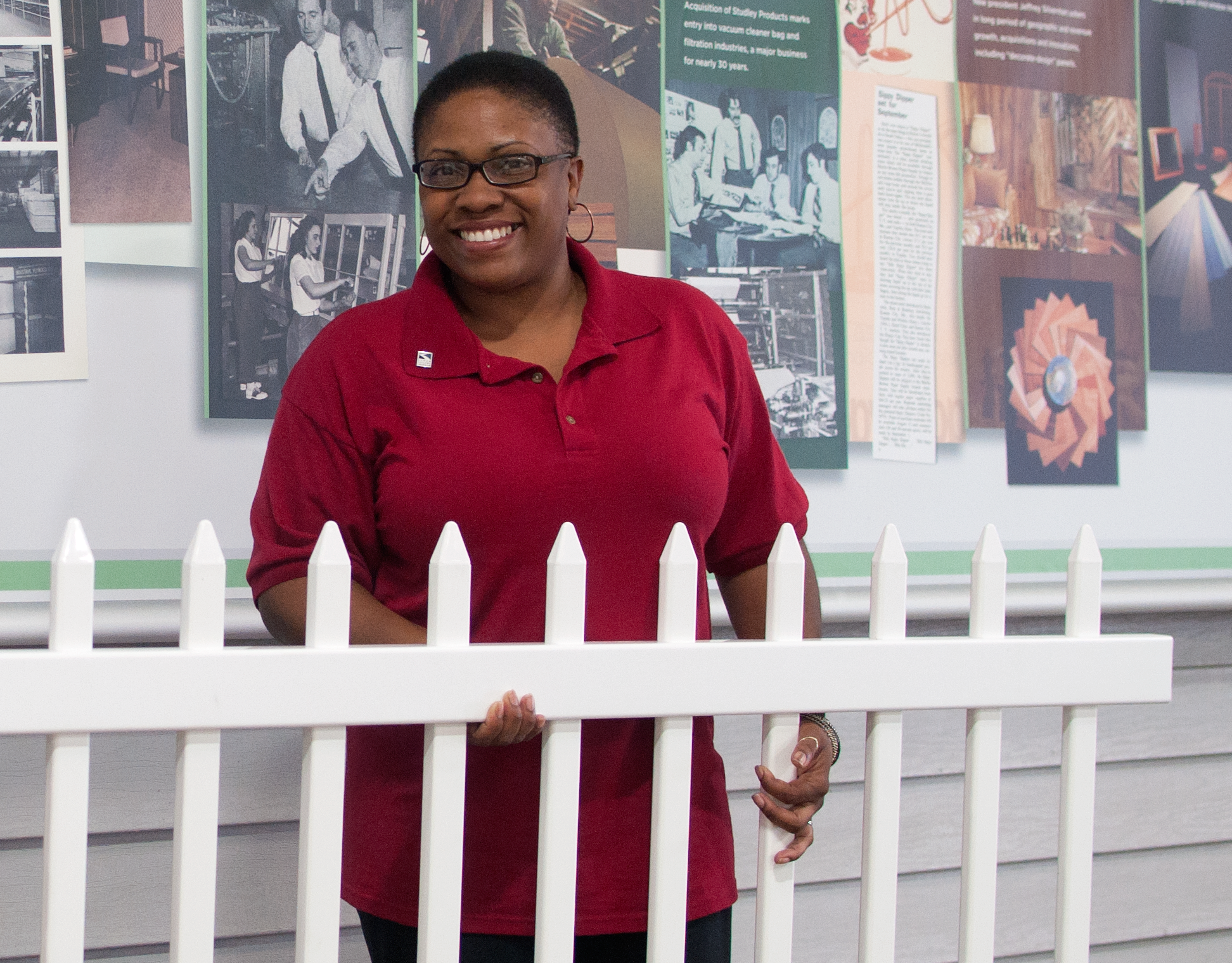 For five weeks this summer, PlyGem Industries opened its Columbus County manufacturing facility to LaTanya Pattillo giving her a behind-the-scenes look into how the company creates its exterior building products. Ms. Pattillo, a business teacher at East Columbus High School, got a rare glimpse into the skills her students would need in order to obtain a career at a company such as PlyGem that employs hundreds of people in rural Columbus County.
She is taking what she learned and applying it in her classroom. Her mentors are PlyGem's Lannie McCoy and Lee Clark-Sellers. Columbus County Schools and North Carolina New Schools sponsored her fellowship. Read about Ms. Pattillo's experience in her own words.
Which departments did you have a chance to explore during your time at PlyGem?
A: I was able to visit Research and Development and Production in Fair Bluff. At headquarters in Cary, I visited Marketing, and Innovation.
How has this experience affected you as a teacher?
A: This entire experience placed me back in the learner's seat and challenged me to develop as a researcher and as an instructor. I have certainly become more fearless when leading others.
What has been the most eye-opening experience of your time at PlyGem?
A: Professionally, the most eye opening experience was visiting the manufacturing floor to see what vinyl manufacturing is all about. The greatest thing however was connecting all of the dots and seeing how every facet of production affected the bottom line. It was a perfect integration of business education and STEM education.
What new careers have you learned about that you want to share with your students?
A: The employees on the plant floor have very interesting positions that I think students will be very interested in seeing and learning more about.
When your students ask, what you did last summer, how will you sum up your experience?
A: I try to impress the idea that life is about learning and that there is always room to grow. It may sound corny, but learning is life-long.
*LaTanya Pattillo holds a part of a fence railing produced at PlyGem's Columbus County manufacturing plant. Photo by Amneris Solano