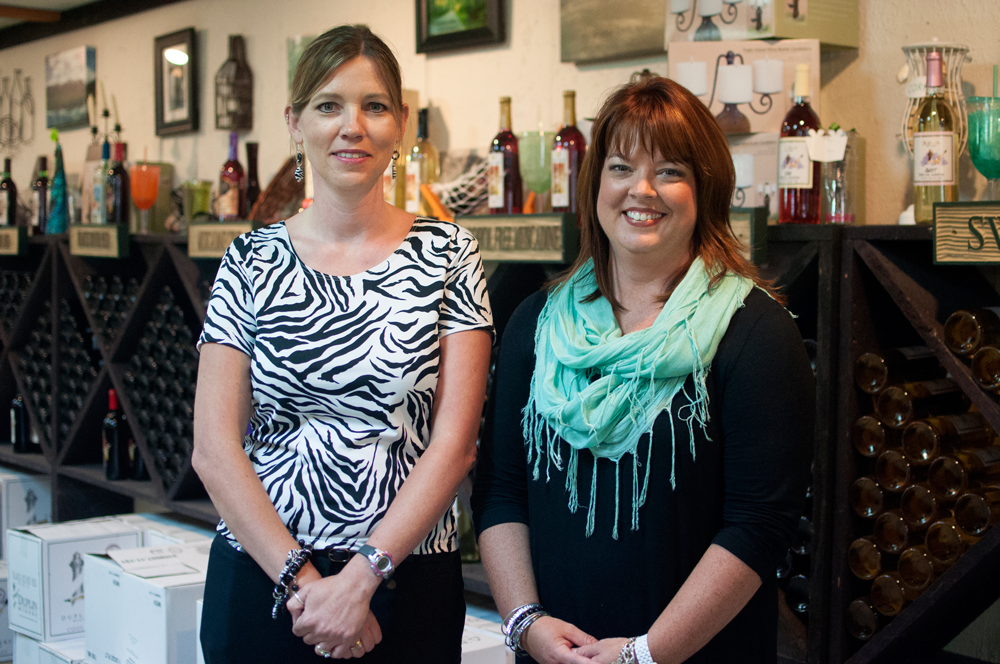 2013-14 Kenan Fellow Mendy Marcin, a social studies teacher at James Kenan High School, found innovative ways to connect her experience of working at the Duplin Winery this summer with her students.
Her mentor is Morgan Jackson, the general manager at Duplin Winery. Duplin County Schools and North Carolina New Schools sponsored her Fellowship. Ms. Marcin shares her experience below.
How will you incorporate this experience into your classroom?
A: I plan to incorporate many things I have learned into classroom lessons. For one, there is a major connection to history with something called the Mothervine. It is the oldest cultivated grapevine in America and it is located in Manteo, NC. This ties into the winery because they actually possess cuttings from this vine and produce a wine that helps spread the history.
How has this experience affected your teaching career?
A: It is always enjoyable to flip roles and become the student again and I have learned many things that I plan to bring back into my classroom. Outside of my time at the Duplin Winery I have found the time spent with other Kenan Fellows to be very helpful.
What has been the most eye-opening experience during your time at Duplin Winery?
A: Seeing all of the behind-the-scenes planning involved in the day-to-day running of the business.
Which departments did you have chance to explore during your time at Duplin Winery?
A: I have been able to explore many different areas:
• Discussed the history and structure of the business with the owner
• Worked with different levels of management to understand the hierarchy and setup of different divisions.
• Served as a hostess in the Bistro and sat in on a daily meeting with the staff.
• Shadowed the retail area manager and worked in the retail room on several occasions.
• Stocked the wine wall, helped with morning set-up, poured for wine tastings, etc.
• Helped the events planner with set-up and execution of a wedding and a dinner comedy show.
• Learned about the shipping laws and regulations governing different sales between different states.
What new careers have you learned about that you want to share with your students?
A: I want my students to realize that there is something for everyone career wise at businesses like this. There are culinary jobs, sales jobs, management, accounting, custodial, forklift driving, etc. I think it will be especially important to stress the wine maker aspect since our local community college offers a class in viticulture.
When your students ask, what did you this summer, how will you sum up your experience?
A: I will have plenty to tell them. Not only will I describe all of the physical work I participated in such as helping dry over 100 white plastic chairs for a wedding, washing windows, and collecting salad plates, but I will also get to tell them all about how I was able to interact with people from all over the country as they toured the winery and how I became a student.
*Photo by Amneris Solano: Mendy Marcin with her mentor Morgan Jackson at the Duplin Winery