By Beverly Owens, 2021-22 Kenan Fellow
HENDERSONVILLE, N.C. ⸺ Kenan Fellows Rachel Pedler and Jennifer Wilson's transformative summer internship with Conserving Carolina catalyzed a conservation education project to improve a nature path connecting their neighboring middle and high schools in McDowell County.
Trail Improvement for Conservation Education
The trail improvement project will enhance conservative education in McDowell County Schools and leverage the existing outdoor classroom area while integrating Conserving Carolina's Summer of Service AmeriCorps instructional model. Pedler's high school students will create a field guide for the outdoor classroom to deepen the community's understanding of local biodiversity.
Pedler plans to share her work with colleagues to raise awareness about the outdoor classroom space at their school and explore potential collaborations with other local organizations for similar conservation projects.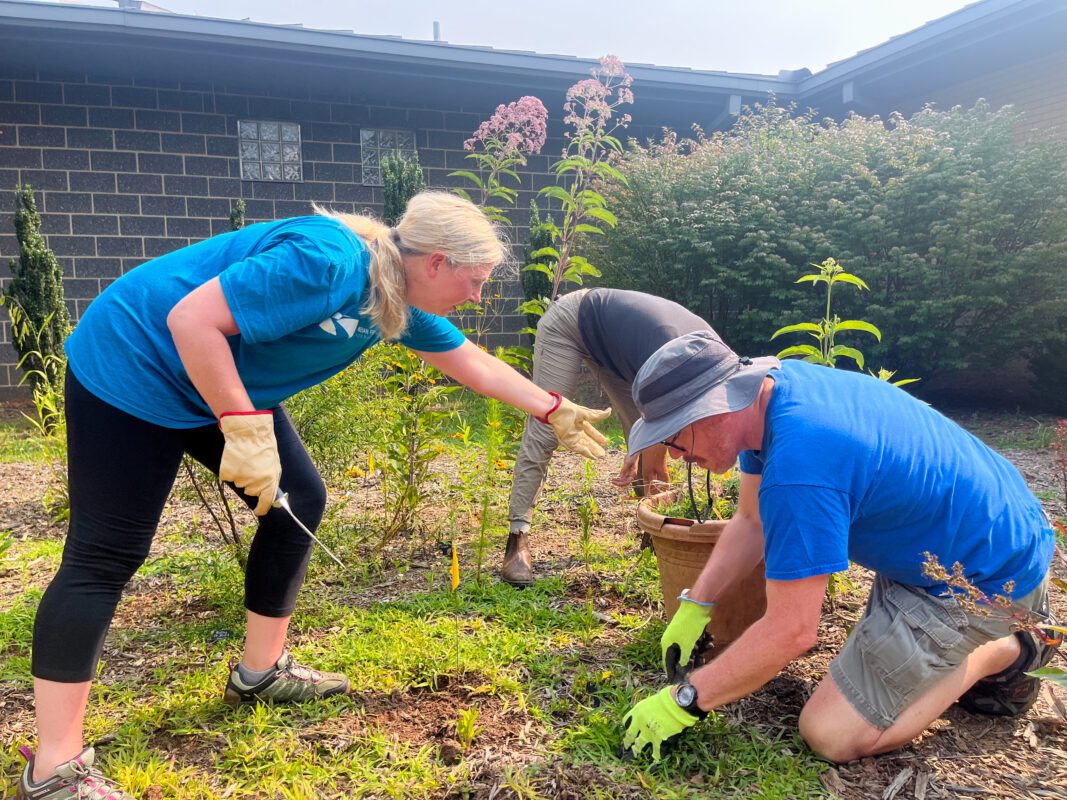 Support from Meta Fuels Educational Initiatives
A grant from Meta made their fellowship possible. Meta has supported the Kenan Fellows Program for Teacher Leadership at N.C. State University for the fourth consecutive year. Conserving Carolina is a regional land trust that works to protect natural heritage areas of western North Carolina.
Pedler and Wilson collaborated with their Conserving Carolina mentors, Julianne Johnson, and Pam Torlina, to learn how the nonprofit works to protect the land for humans, recreation, animals, and the environment.
The Kenan Fellows Program allows teachers to learn about local industries through a summer immersion program. Teachers learn directly from mentors in STEM (science, technology, engineering, and mathematics) industries to develop programs and resources that will strengthen student pathways to local career opportunities.
Pedler, a science teacher at McDowell High School with nine years of teaching experience, immersed herself in conservation stewardship. She managed non-native and invasive plants like Chinese privet and Kudzu. She also participated in strenuous outdoor activities, including hiking rugged terrain and thinning forest vegetation at a montane bog site—an ecosystem once abundant in western North Carolina but now rare.
Inspiring Future Conservation Stewards
Pedler reflected on her challenges during the internship, including working in scorching outdoor conditions with minimal shade. She emphasized the physically demanding nature of natural resource conservation and underlined its necessity as a community effort.
Pedler also expressed her aspiration to engage students in environmental stewardship. Despite the challenges faced during the internship, including demanding outdoor work and encounters with nature's elements, Pedler's experience reaffirmed the importance of connecting with the natural world.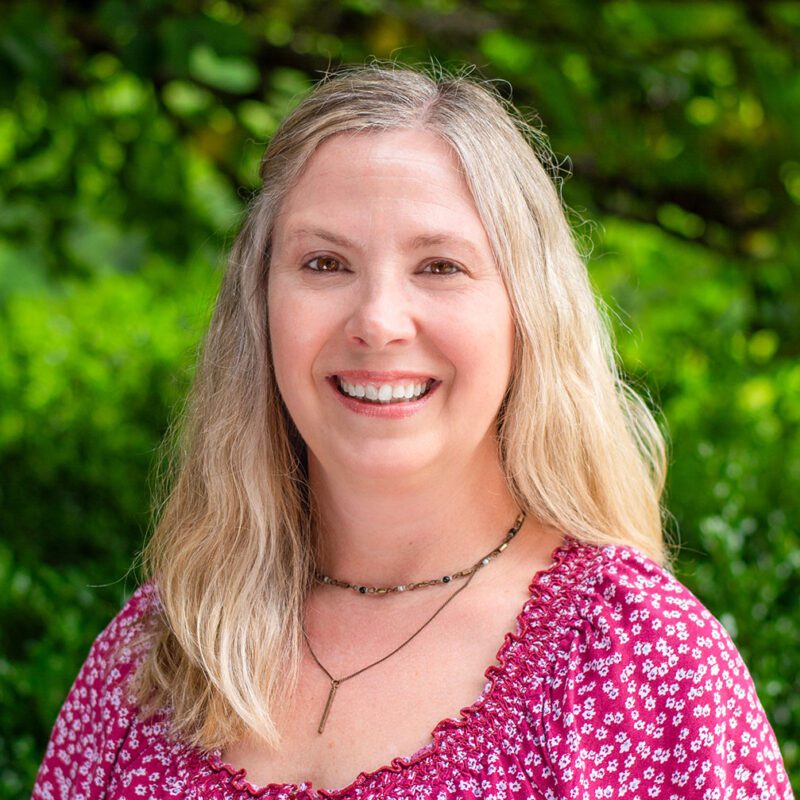 "I hope that my students will appreciate the natural world around them enough to want to preserve as much of it as possible."

Rachel Pedler
Exploring Conservation Career Pathways
Wilson, an eighth-grade math teacher at West McDowell Middle with 27 years of teaching experience, learned about potential career opportunities for students interested in conservation-related fields like biology, forest management, and environmental studies. She gained valuable insights into the administrative workings of Conserving Carolina, including fundraising, volunteer recruitment, and board member induction.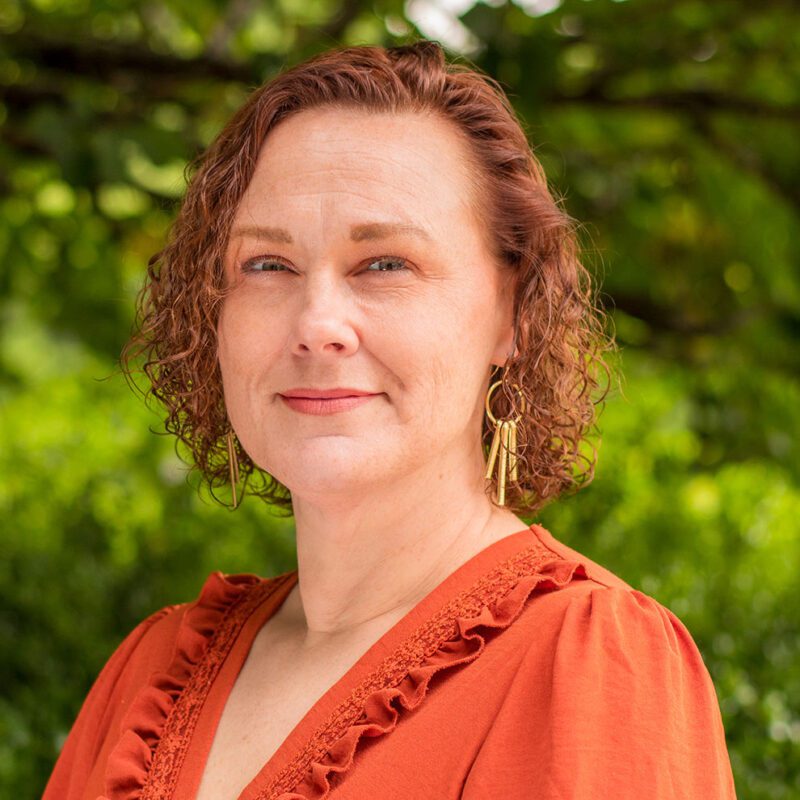 "I participated in the training and induction of new board members and learned about Conserving Carolina's diversity, equity, and inclusion efforts, as well as their stewardship, education, and fundraising initiatives."

Jennifer Wilson
Wilson's 8th-grade students will create models of the trail space and work on updating and enhancing the current outdoor classrooms to encourage more frequent use. Wilson plans to develop lessons with her students to expand the trail use to elementary school students in McDowell County.
The Kenan Fellows Program aims to establish a lasting impact on teachers, their students, and the local community. Conserving Carolina Community Engagement Director Pam Torlina noted that in its role as a mentor organization, Conserving Carolina can contribute to empowering educators like Pedler and Wilson with knowledge and confidence to inspire an appetite for environmental stewardship in students.
She stated, "Conserving Carolina is deeply committed to educating the public about our mission and the significance of our work. The hands-on experience of sharing our efforts in conserving natural resources and enhancing habitats that support our native ecosystem provides real-world, impactful learning experiences that educators can bring back to the classroom and impart to their students."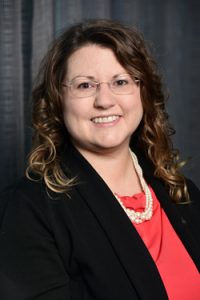 ABOUT THE AUTHOR
Beverly Owens, a 2021-22 Kenan Fellow, teaches 11th-grade chemistry at Cleveland Early College High School in Cleveland County Schools. She received the 2019 Burroughs Wellcome Fund Career Award for Science and Mathematics Teachers, a Fulbright Scholar, a Nat Geo Certified Educator, and a North Carolina Earth Science Teacher of the Year.